For animal lovers, Atlantis Banquets & Events offers a chance to capture extraordinary engagement and wedding photos … featuring some splashy guests.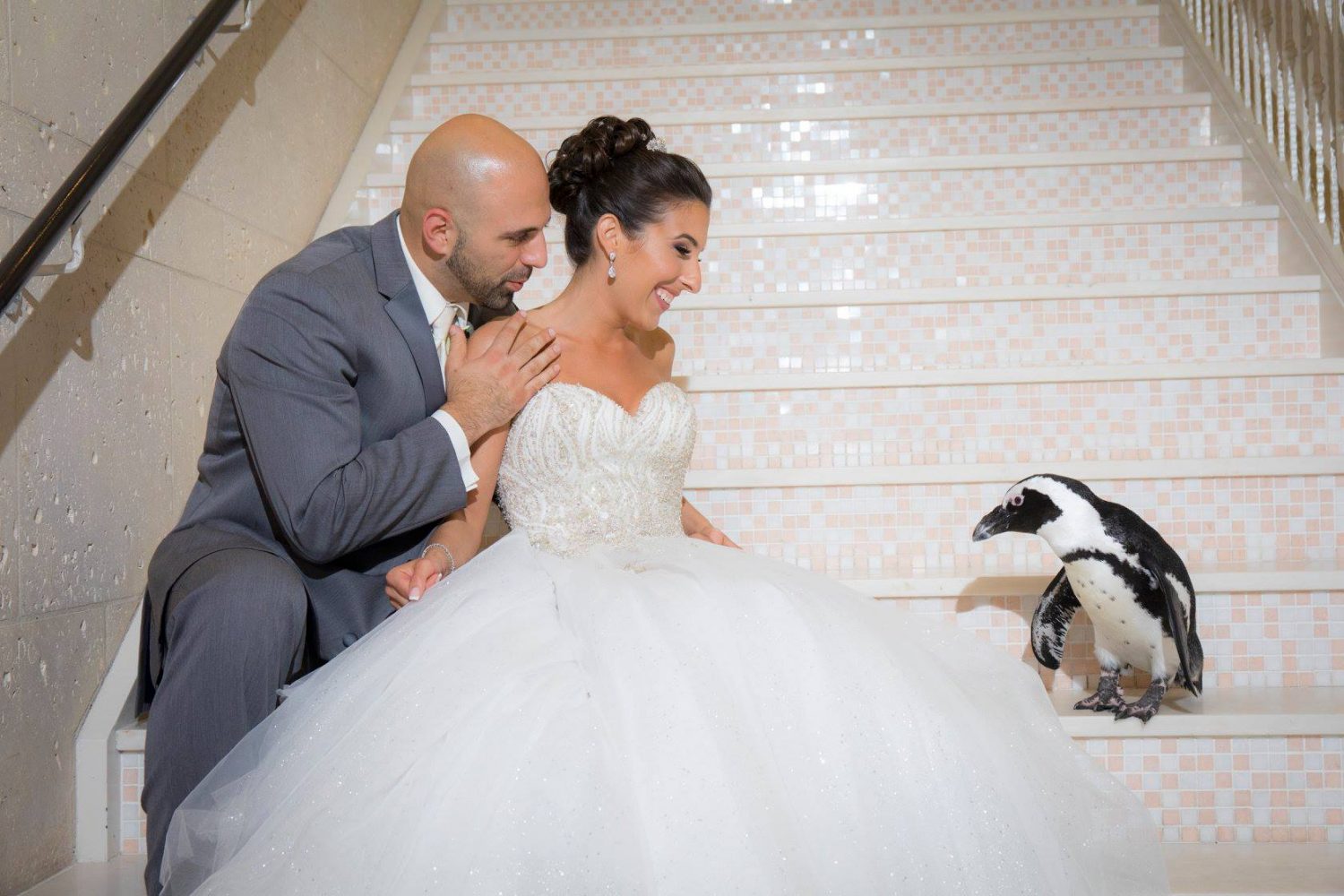 Humans and animals share a unique bond, one that brides and grooms often want to celebrate as they start their lives together. According to the American Veterinary Medical Association, some 66% of households either have a dog, cat or bird — and 91% of soon-to-be wedded pet parents included their beloved friend in their wedding, said a WeddingWire study.
For couples that adore such cuddly creatures, Atlantis + Banquets offers several ways to embrace them during your nuptials, including opportunities for "a sweet or silly picture with one of our sea lions, a cute penguin in your photo or even beautiful butterflies," said Joan LaRosa, catering sales manager. "Commemorate your special event with a unique experience with our amazing animals." Here are some of your options:
Butterfly Kisses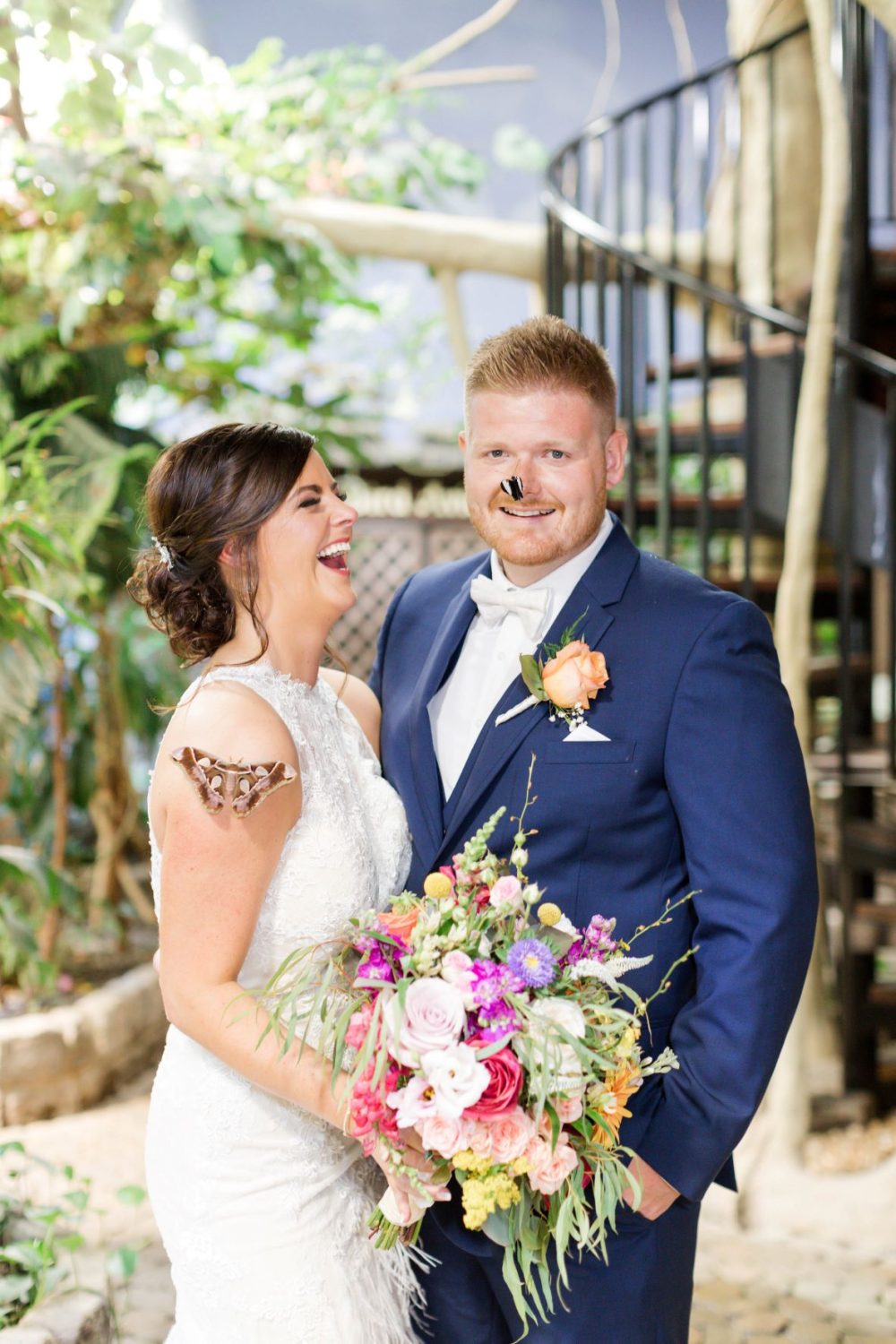 Butterflies bring magic to your engagement or wedding photos, with their bright, glittery and delicate wings. A stroll with your beloved in the Butterfly Garden can turn the usual matrimony portraits into extraordinary photos as you pose amid the tropical flowers while hundreds of butterflies gently float by. Because it's indoors, you can get photos of this tropical paradise all year long and in any type of weather!
Strike a Pose with a Penguin or Sea Lion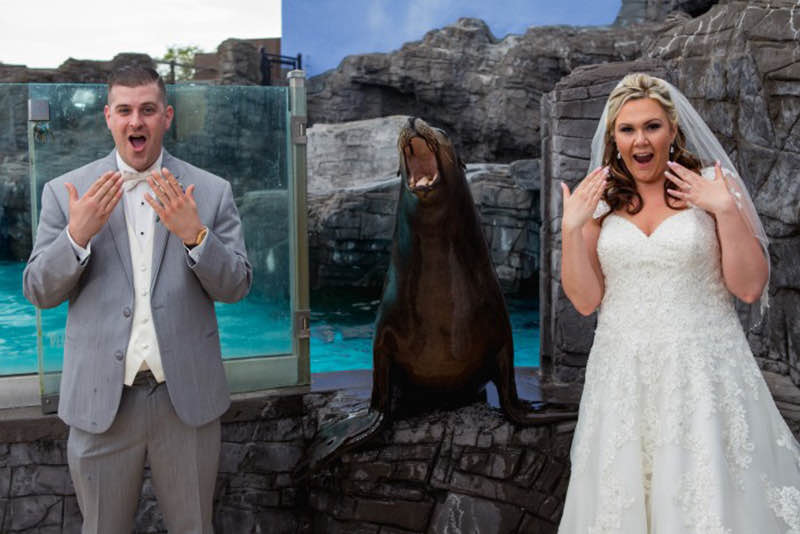 Imagine a wedding that embraces your love of animals. Couples can host extraordinary ceremonies and parties using venues such as the 500-seat Sea Lion Stadium, and even include their majestic sea lions in the festivities. Why send the usual thank you cards featuring the first toast? Instead, have a sea lion join the photo shoot and it will congratulate the happy couple with a salty kiss — now that's an amazing Instagram post.
A Penguin Meet & Greet also provides a memorable photo-op, as the happy couple strikes poses with the aquarium's friendly African penguins.
Take an "I Do" Plunge with the Sharks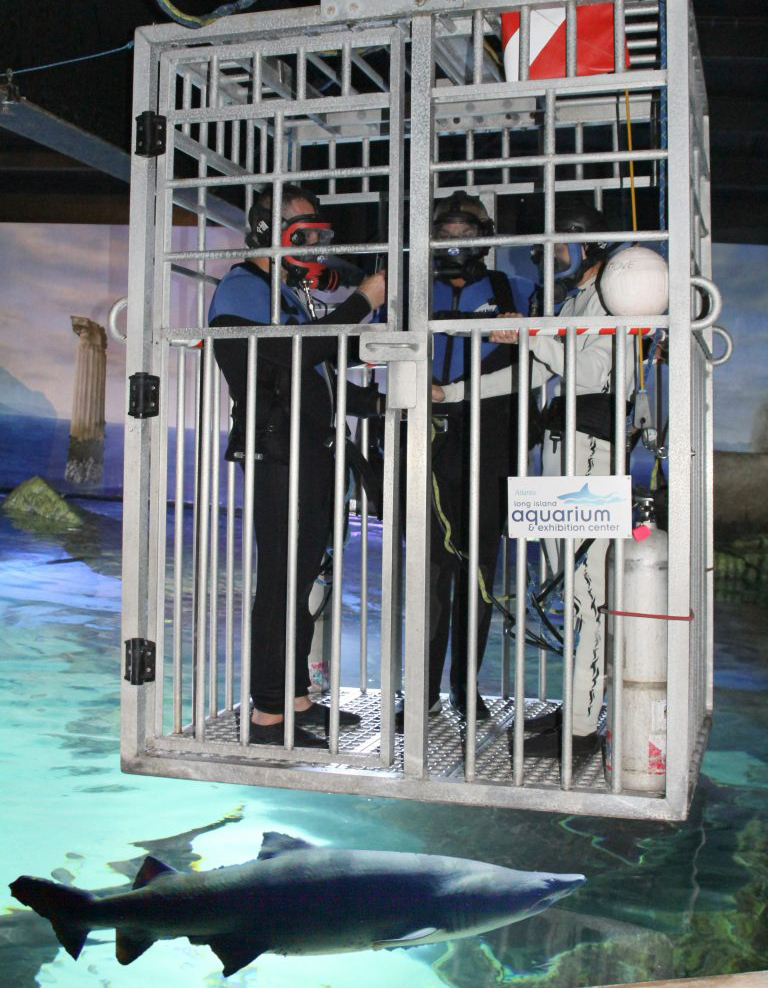 Not many couples can say their wedding took place in a 120,000-gallon shark tank … but you could. Your formal wear features fitted black wet suits and a full-face mask. The ceremony is conducted in their steel shark cage with a scuba-certified minister. Guests watch the ceremony from the shark tunnel as 8 sharks and hundreds of tropical fish swim around you. The newlyweds then have an opportunity to shower and change before joining their guests at a more traditional cocktail hour and party in the Aquarium, the Sea Star Ballroom on the Peconic River or other venue options.
Fido-Friendly Spots and Stays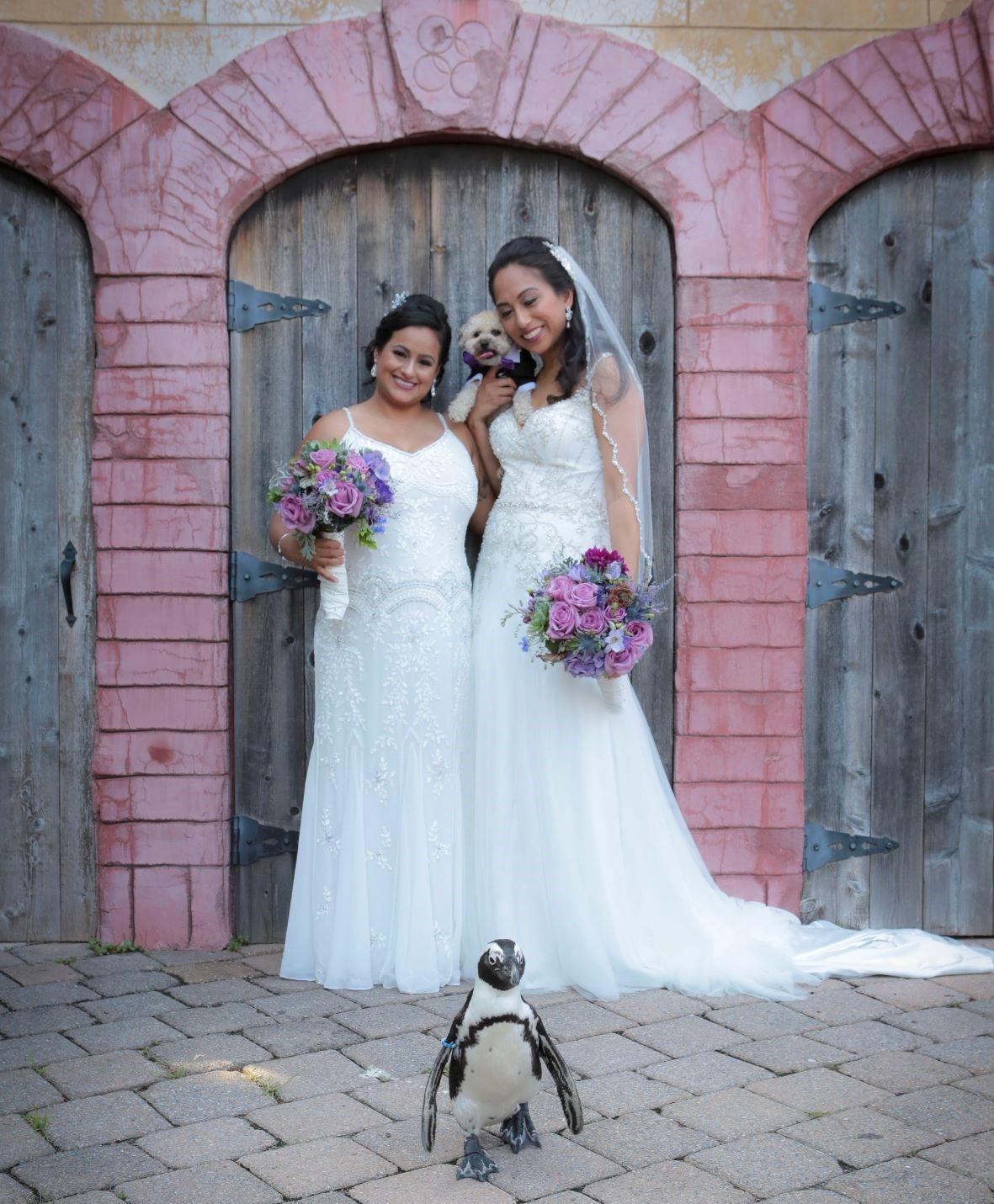 What would your wedding be without your furry friend? Atlantis Banquets & Events offer several pet friendly locations such as the Boardwalk along the Peconic River — perfect for photos with your furried ring bearer or best dog. There's also the 1,800-square-foot Riverside Pavilion that allows you to host your ceremony or cocktail hour steps away from the river. Hyatt Place Long Island and The Preston House and Hotel are also pet friendly.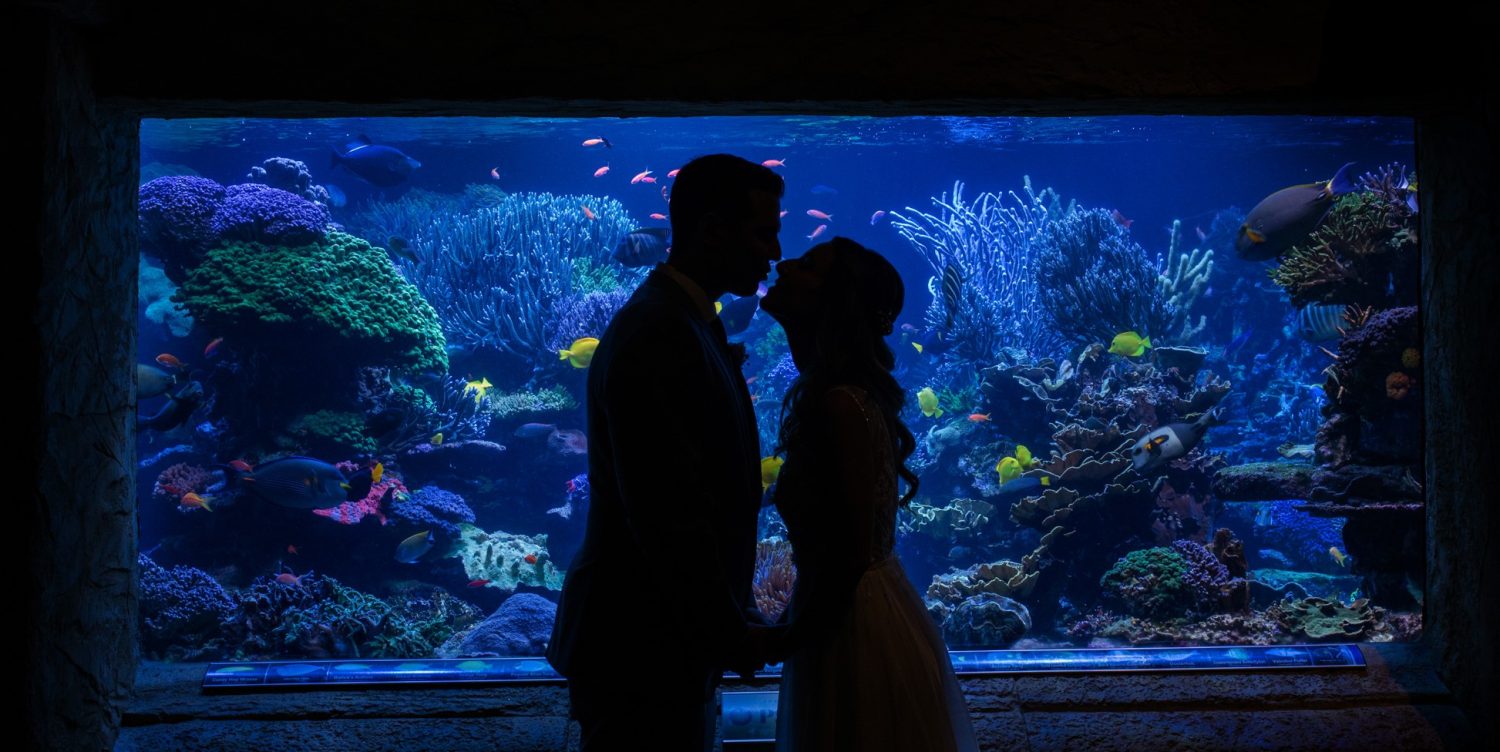 Atlantis Banquets & Events can offer you many unique experience while providing a wide selection of wedding packages. Unlike some facilities, Atlantis Banquets & Events hosts just one wedding at a time. All packages include a planner and a private, luxury bridal suite for the bride and groom to provide respite during their busy day, including tasty snacks! Schedule a tour today.
To schedule an appointment with one of our Sales Professionals, please click HERE.