Unique Experiences
Located on the banks of the Peconic River and along the Treasure Cove Resort Marina, our waterfront location boasts a stunning background for your photos. In addition to our outdoor spots, there are also many distinctive spots within the Long Island Aquarium that you'll want to use, especially those with our colorful and captivating aquatic displays. Elaborate architecture, found throughout the facility, will also provide an aesthetic setting for your professional photographs.
Make your special event even more memorable with a visit and photo session with some of our animals! Get a Sea Lion kiss for the happy couple, for a photo unlike any other. Or celebrate your special day with a visit from one of our African penguins, they love the camera and will strike a pose during this fun photo session. For flowering garden shots, whatever the weather, visit the Butterfly Garden, where it is always tropical and the flowers are blooming and butterflies fluttering. Each experience lasts between 20 and 25 minutes, ask your sales professional about pricing.
Take the ultimate plunge and say "I Do" with the sharks!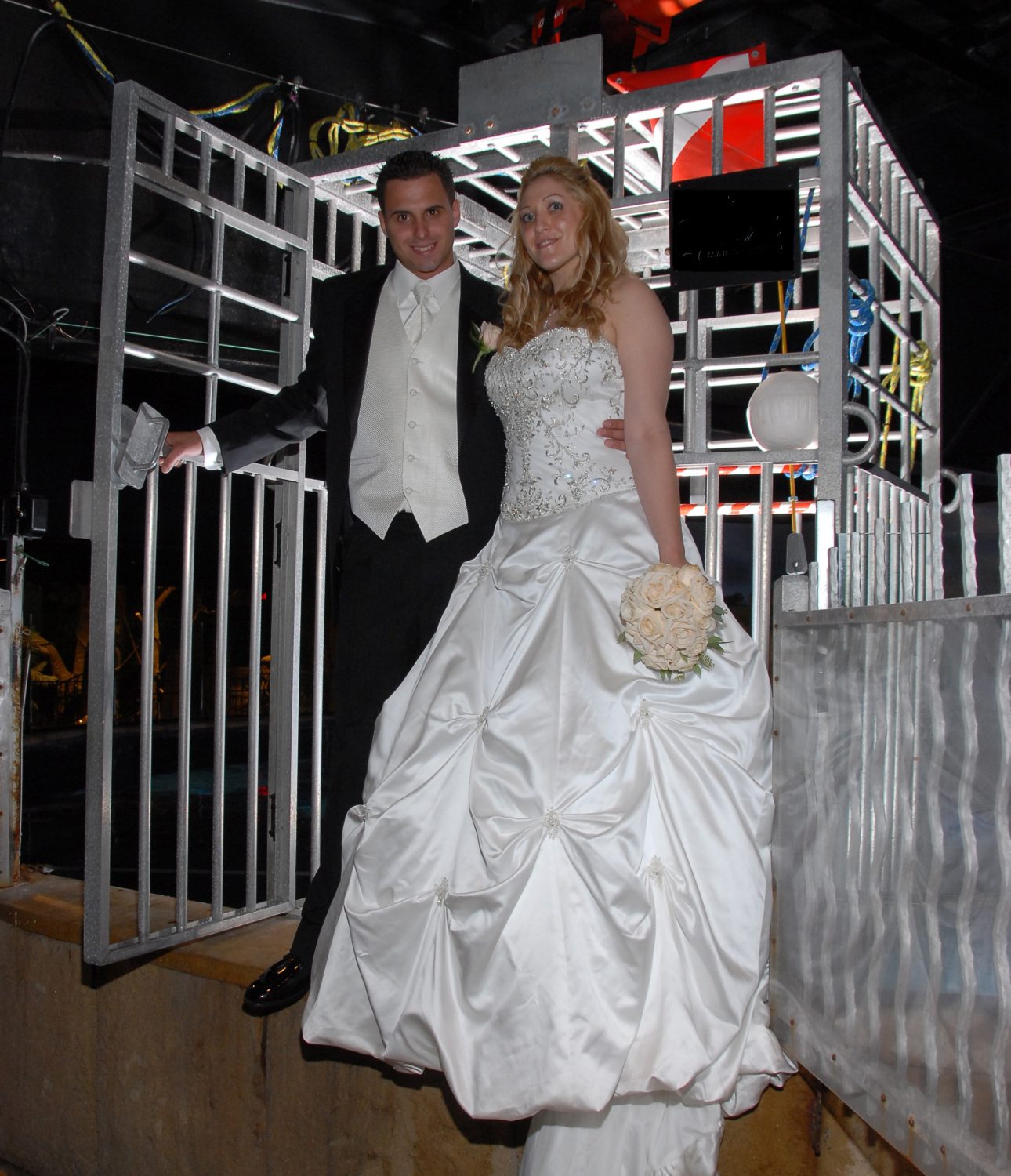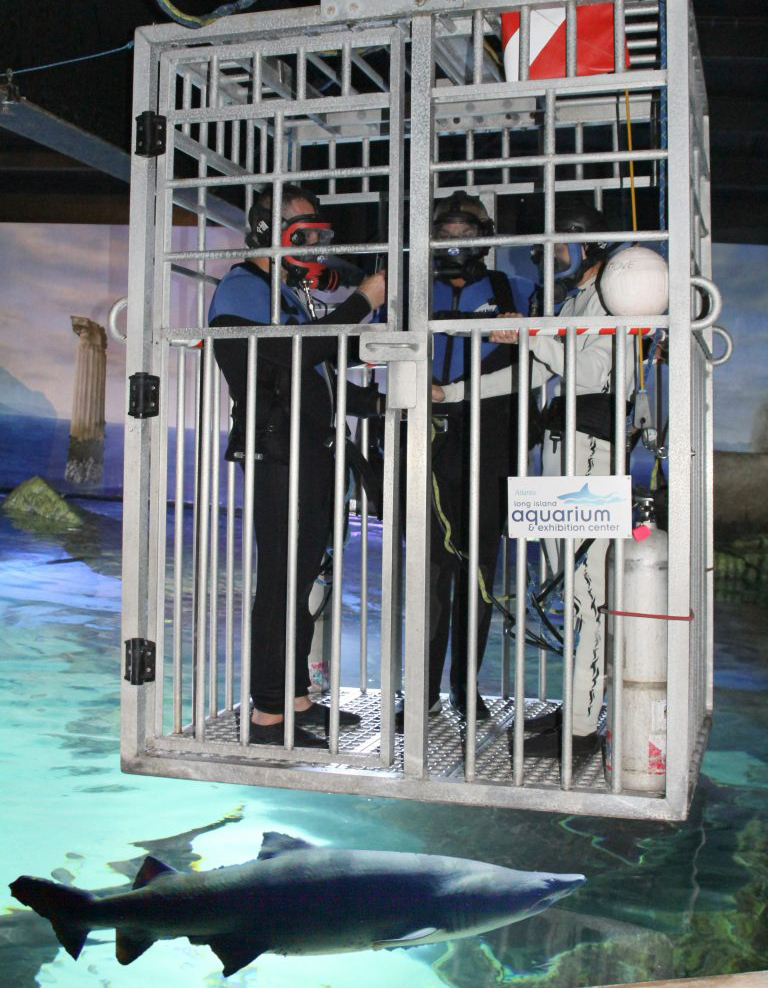 Traditional weddings are great, but for the more adventurous couple, or for those who love our apex predators, there's our Shark Dive Wedding! Our full-face mask keeps your makeup from running and allows everyone the opportunity to marry underwater (you do not need to be scuba certified). The bride will don a white wet suite, the groom's is formal black and together with our scuba certified minister you'll enter the cage and head down into our 120,000-gallon habitat with 10 circling sharks and a plethora of tropical fish.
Excited guest will listen and watch from within the shark tunnel as you exchange your vows. Instead of a kiss you'll complete the ceremony with an underwater high-five, then head back up to the surface for that official kiss and to get ready for your reception. The happy couple will have the opportunity to shower and prepare for their party while their guests enjoy cocktail hour in the Aquarium. The reception will take place in the main aquarium or in our more traditional Sea Star Ballroom overlooking the Peconic River and our marina. A shark dive wedding is unlike any other and one your guests will never forget.