The Great Outdoors offers natural beauty … and challenges. Here is how to host a flawless al fresco celebration with Atlantis Banquets & Events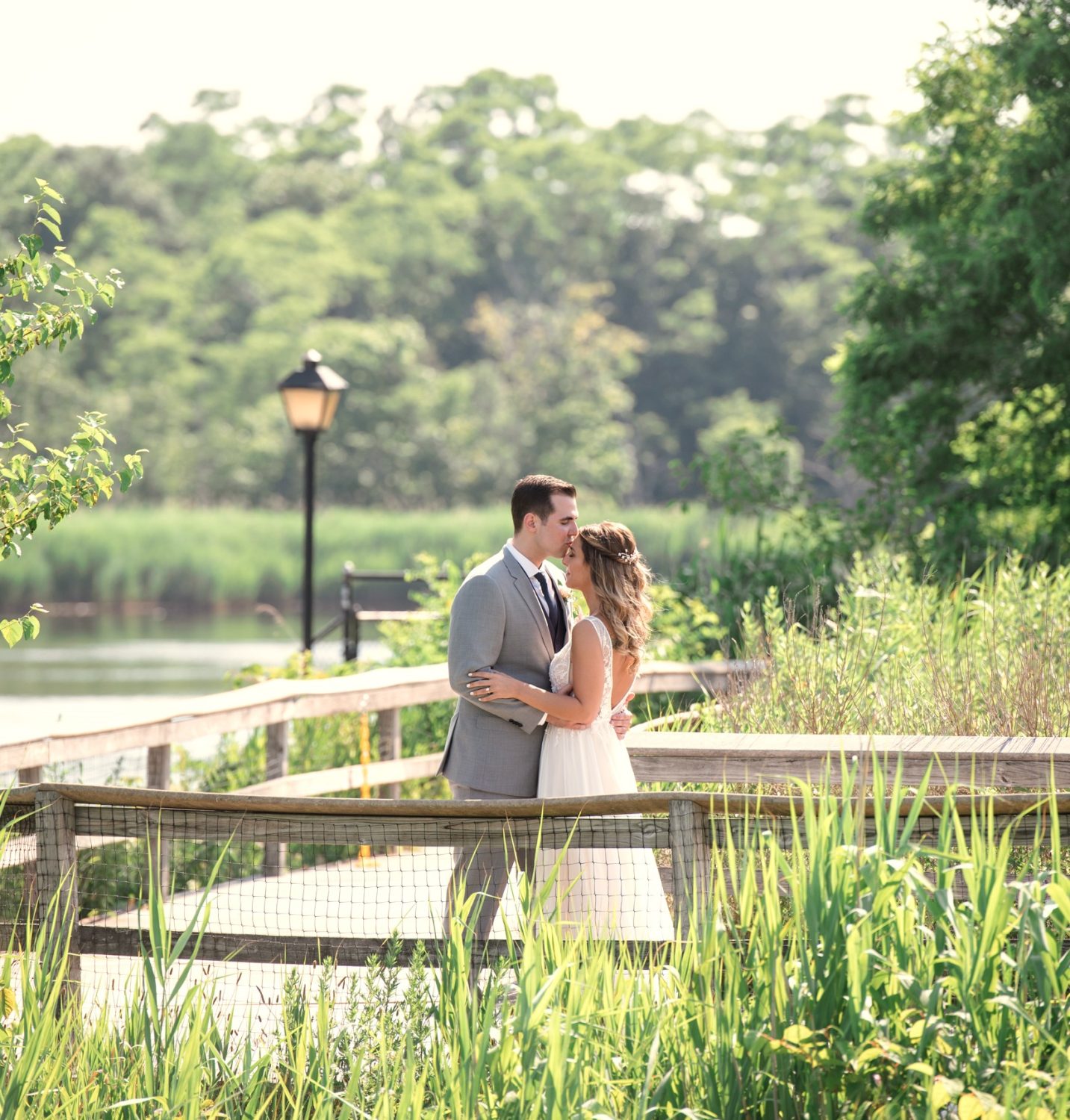 The appeal of having a wedding outside captivates many couples, especially during the Pandemic, when 68% of them held some portion of their ceremony or party outdoors in 2020, compared to 57% in 2019, according to Statista. Here are four tips on how you can join them and create the best outdoor wedding.
Tip 1: Prepare a plan B if the elements become temperamental.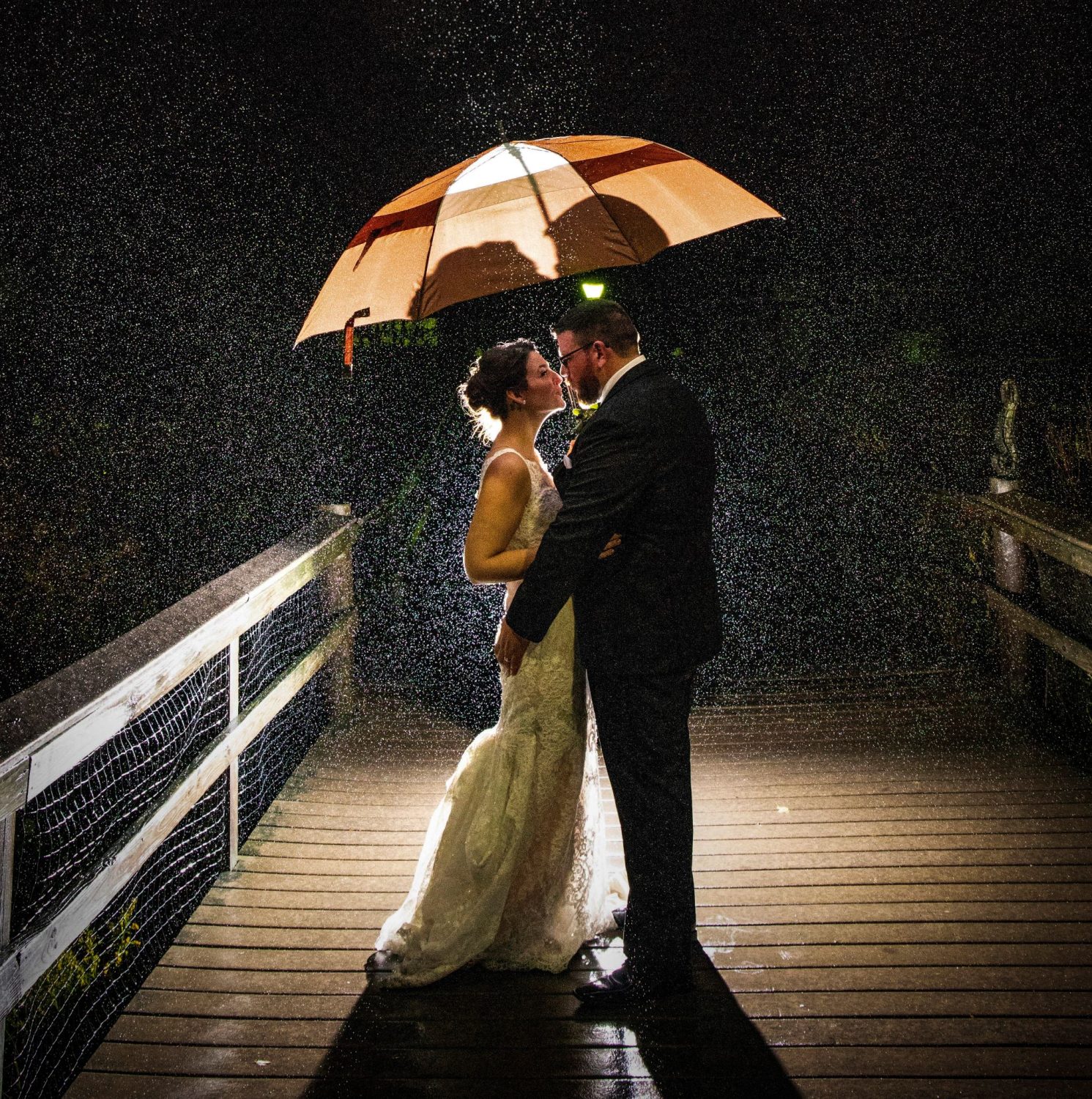 While the picturesque setting and natural lighting makes for spectacular wedding photos, you'll want to plan for the tests Mother Nature can offer, too. Weather can take your perfect setting and fill it with wind, rain or cold — all of these conditions will hamper your celebration. With Atlantis Banquets & Events, you'll never worry about a sudden storm. The facility contains plenty of back-up event spaces in case the weather becomes problematic.
Atlantis Banquets & Events can also hold a waterfront ceremony on the serene Peconic River under the Riverside Pavilion — a perfect protection from the sun's unrelenting rays or scattered showers that allows you to celebrate outside without any worries. You can even stay overnight and continue enjoying nature in our Waterfront Suite, which has a wrap around veranda for keeping family and friends dry even as they enjoy the views of the marina pre- or post-wedding.
Tip 2: Pick an appropriate date and time.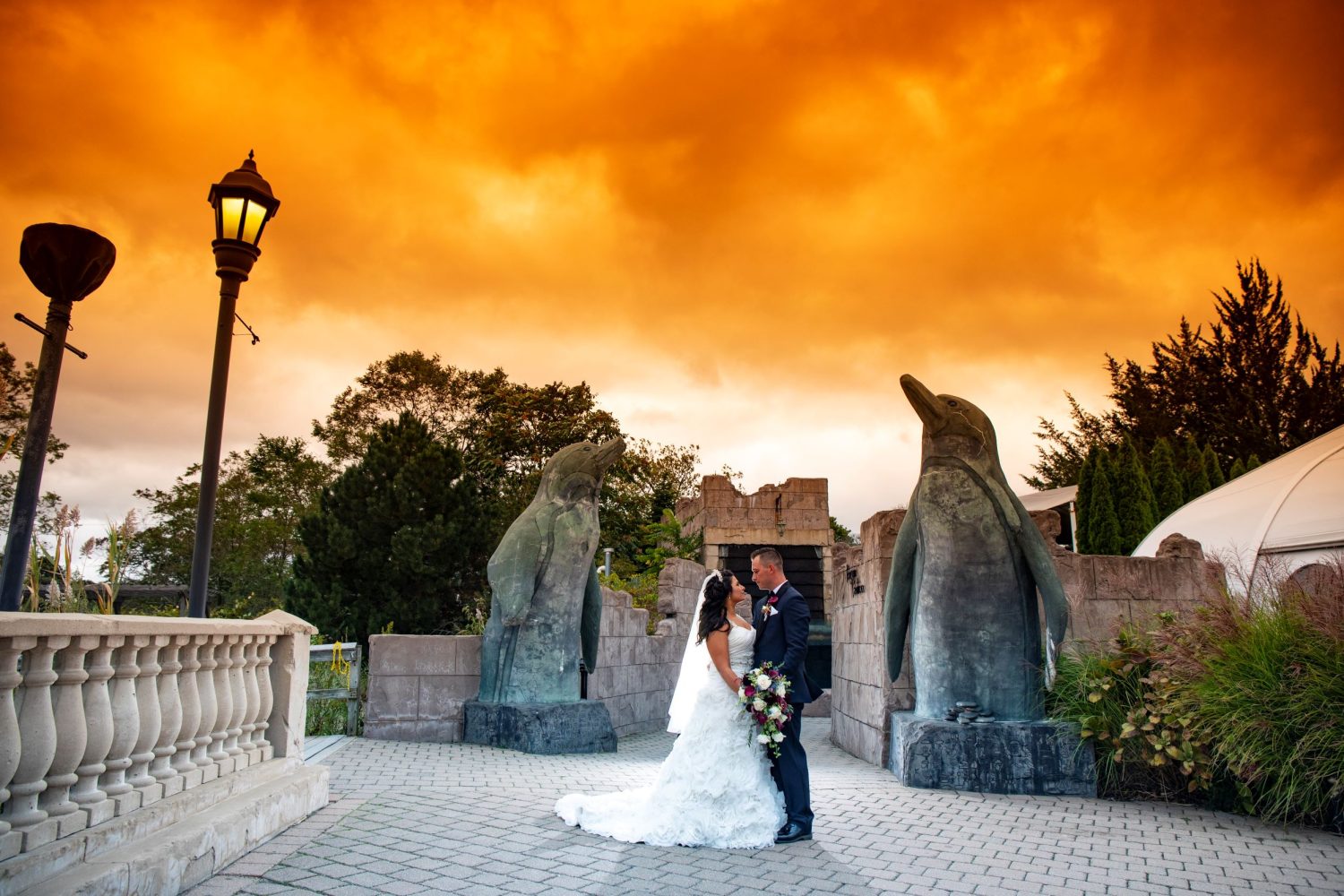 Location is everything, but so is timing. Choose a time of year that works for the kind of celebration you envision. If you want to hold an evening event, look for a date during the summer months so you can take advantage of the extended daylight hours. Atlantis Banquets & Events outdoor options are available from May through October so you have plenty of choices.
Maybe you want your nuptials under a multi-hued sky. "A colorful sunset with a waterfront view on our Riverside Pavilion enhances the romance felt while reciting your nuptials and creating a balance of love and nature you will treasure forever," said Craig Alexander, catering sales manager.
Or perhaps you want the glory of late spring to appear in your wedding photos, with the greenery coming alive with blooms? If you love the autumn, marry in October and enjoy the red, green and gold of the tree's turning leaves. With the outdoors as your background, no decorations are needed.
Tip 3: Find Special Moments to Showcase Your Outdoor Setting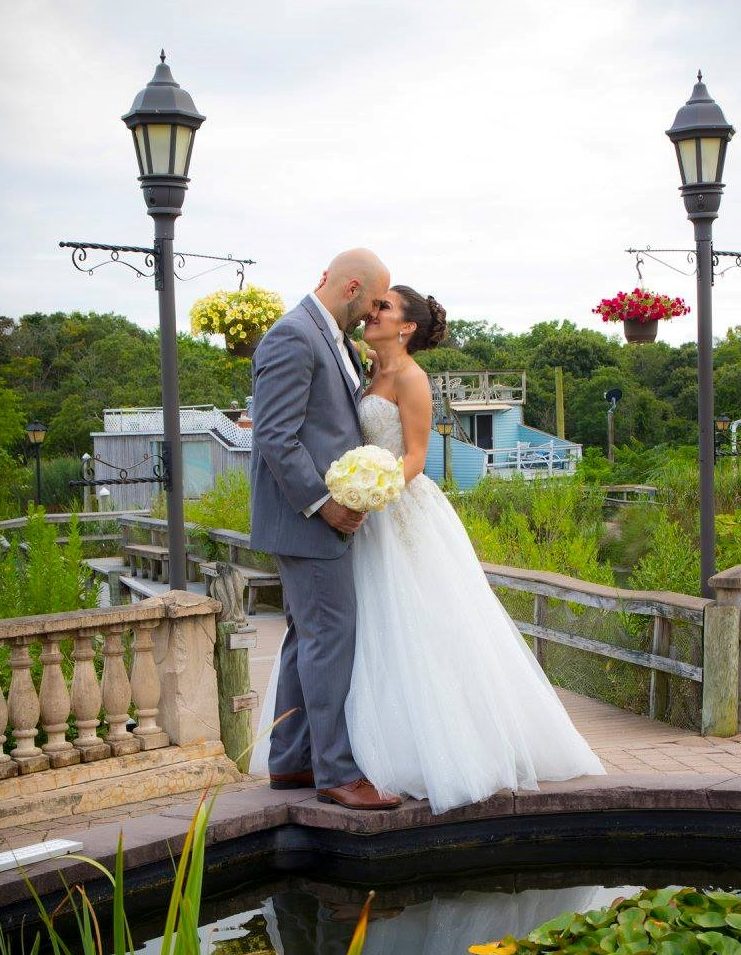 A wedding outside allows you to present dramatic moments that embrace the nature around you. For instance, you can have your cocktail hour or party at the Koi Pond and relax watching the fish swim in the calm waters.
Animal lovers can also use the 500-seat Sea Lion Stadium for their nuptials and include friendly creatures like sea lions in the festivities, maybe even getting a salty, congratulatory kiss. The Long Island Aquarium offers many opportunities to enjoy wildlife. A Penguin Meet & Greet makes a memorable add-on as an African penguin becomes part of your wedding photo shoot. What's more adventurous than exchanging vows in a 120,000-gallon shark tank? Now that's a wedding your guests will remember. After the ceremony, the groom and the bride can dry off before joining their guests outside.
Tip 4: Get Creative — With Your Menu and Themes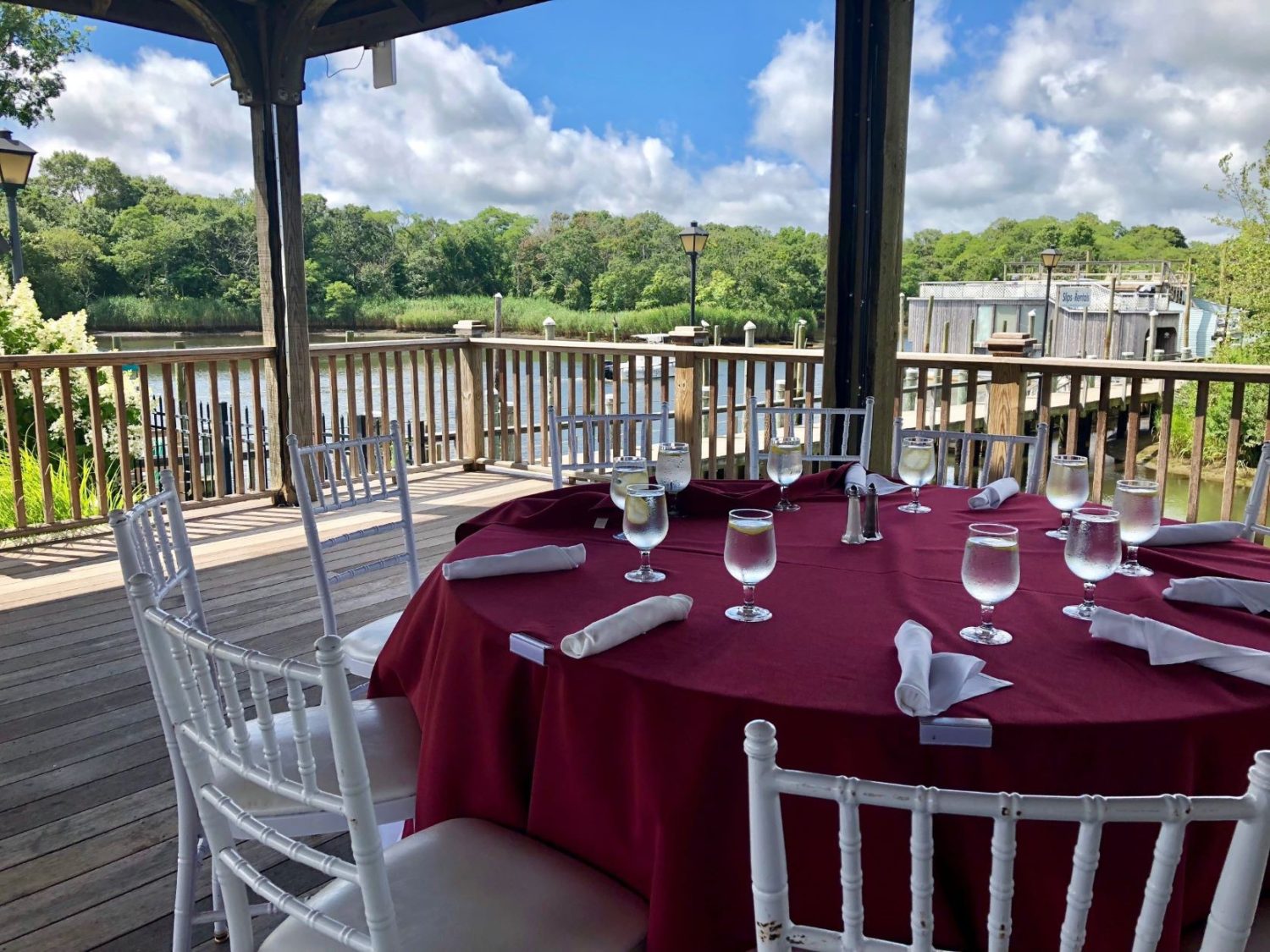 An outdoor wedding allows you to look at things like the theme and cuisine in a different way. You could do the usual steak, salmon or chicken selections or embrace the bucolic atmosphere and offer a Lobster Clam Bake.
Whether you want a more refined event or something beautiful, but casual, you can match your menu and theme to your surroundings. If you opt for a site near the water, for example, include a cocktail hour with iced seafood displays with clams, oysters and shrimp, and a sushi bar. Dinner could incorporate a seafood crepe appetizer or seasonal fresh fish for the entrée. If you want more of an afternoon picnic feel, a Nathan's Hot Dog cart and a Zeppoli station might liven up your party.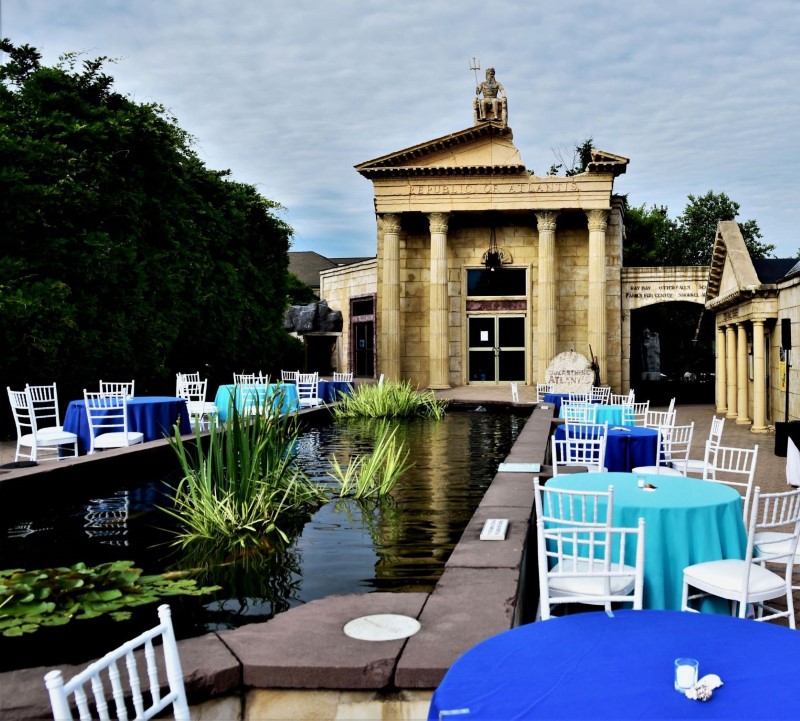 Atlantis Banquets & Events only hosts one wedding at a time, and each celebration includes a wedding planner and a private, luxury bridal suite stocked with food and beverages so you'll get plenty of personal attention on your special day.
Choose from several outdoor event spaces, from the Boardwalk along the Peconic River, which is perfect for photo shoots, to the 1800-square-foot Riverside Pavilion that allows you to host your ceremony or cocktail hour steps away from the river. Atlantis Banquets & Events can offer you any outdoor experience you want with its wedding packages, so think about embracing the Great Outdoors for your nuptials. Mother Nature would approve.
To schedule an appointment with one of our Sales Professionals, please click HERE.