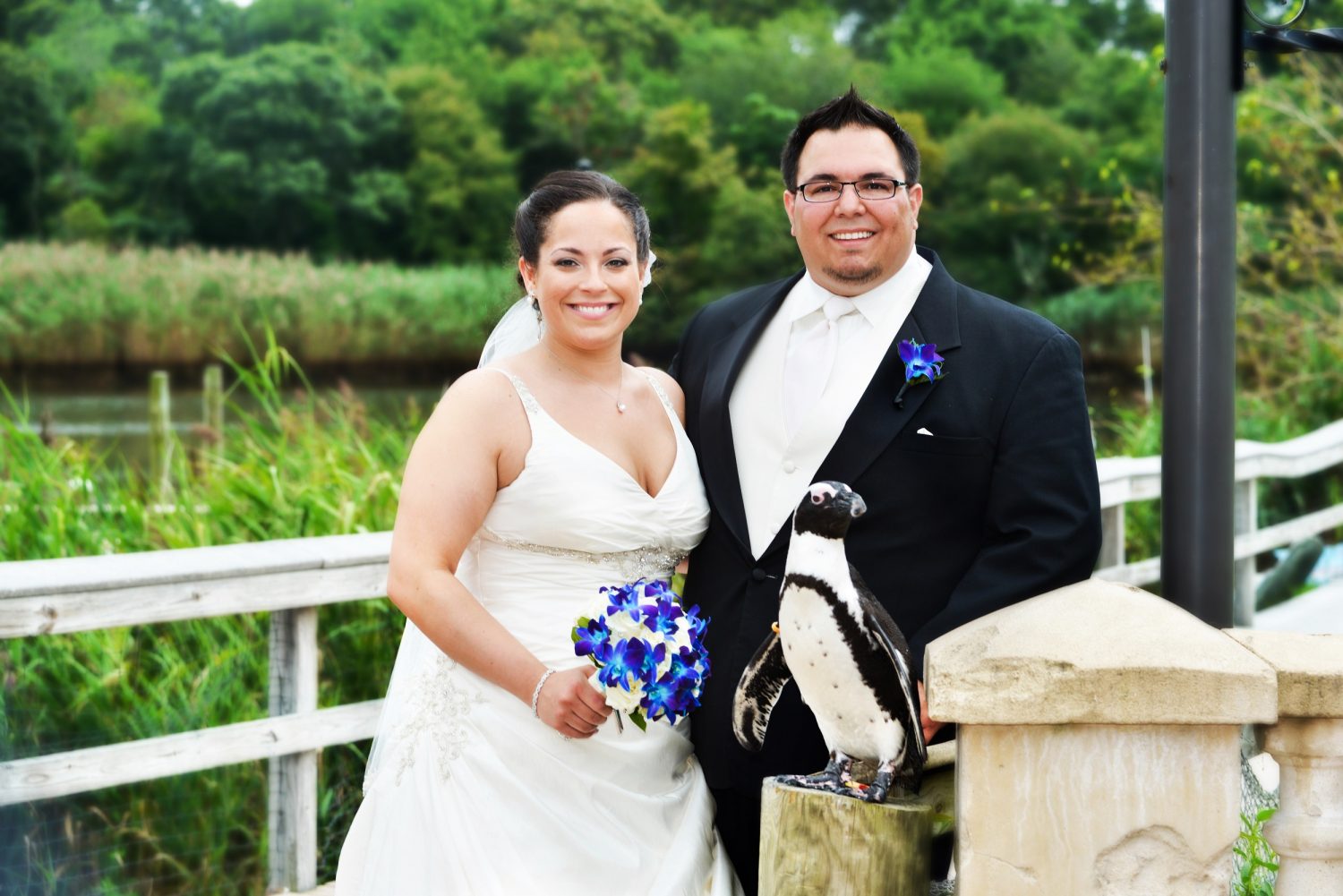 Atlantis Banquets & Events offers innovative auction items for fundraisers and
special animal encounters for weddings
People seek memories that linger, and events that offer something different can make such an impression. In fact, when Momentum Worldwide surveyed 3,200 people, 76% of them preferred spending money on live experiences rather than material items — and 58% longed for moments where they could leave their everyday life behind. Atlantis Banquets & Events can create such impact at your fundraiser or wedding with once-in-a-lifetime animal encounters and special settings.
Host a Fundraiser That Creates an Impression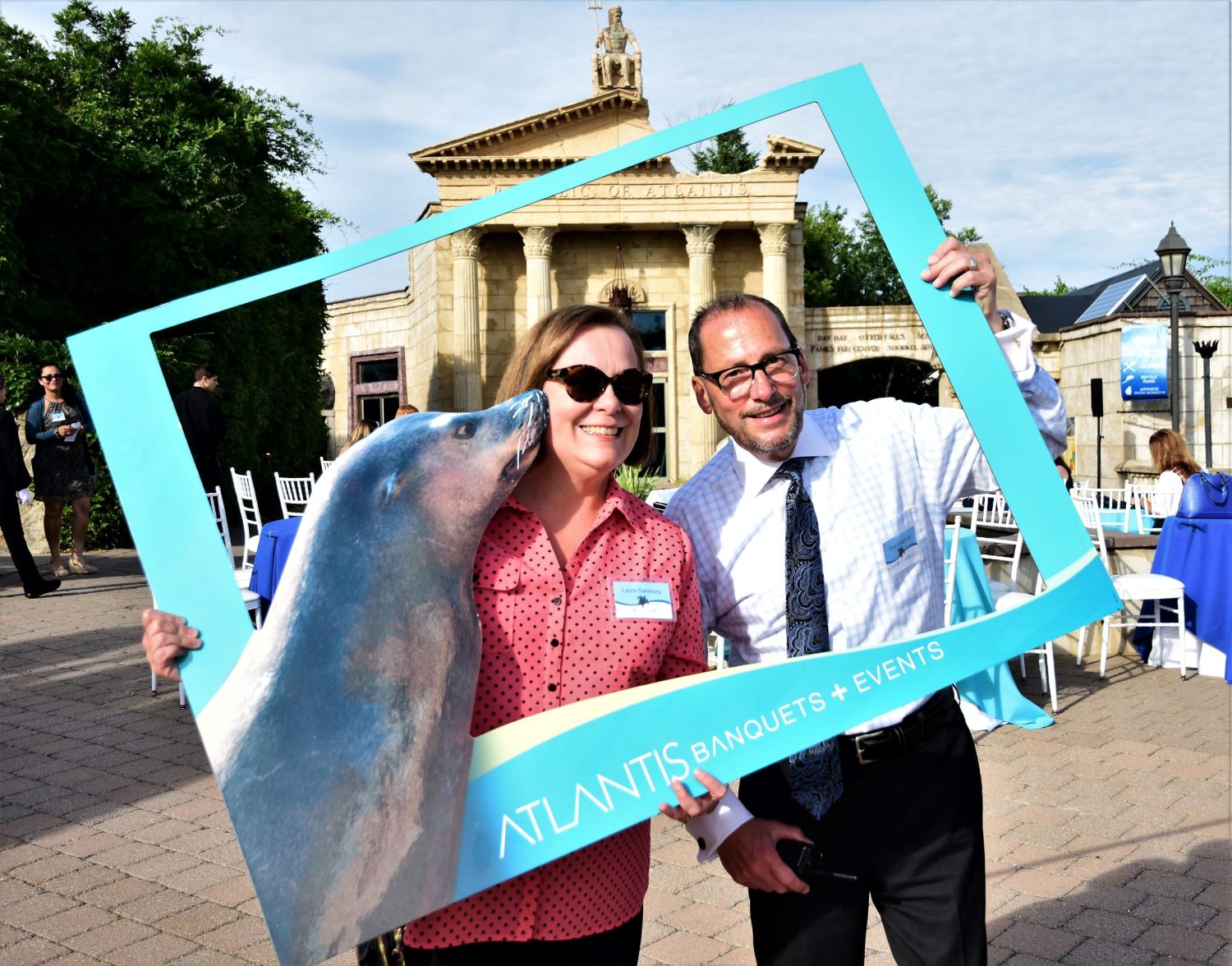 Want to draw a bigger crowd at your next fundraiser? Atlantis Banquets & Events offers unique spaces for corporate events. You can hold your gathering at the Long Island Aquarium or in the Sea Star Ballroom, which features peaceful waterfront views.
Raise money with auction items attendees can't get at any other venue, such as shark dives, sea lion and penguin photo encounters, animal adventures, VIP "Behind the Scenes" tours or picturesque rides on the Atlantis Explorer Tour Boat. Atlantis Banquets & Events can help you think out of the box to create unusual events that ensure successful fundraisers.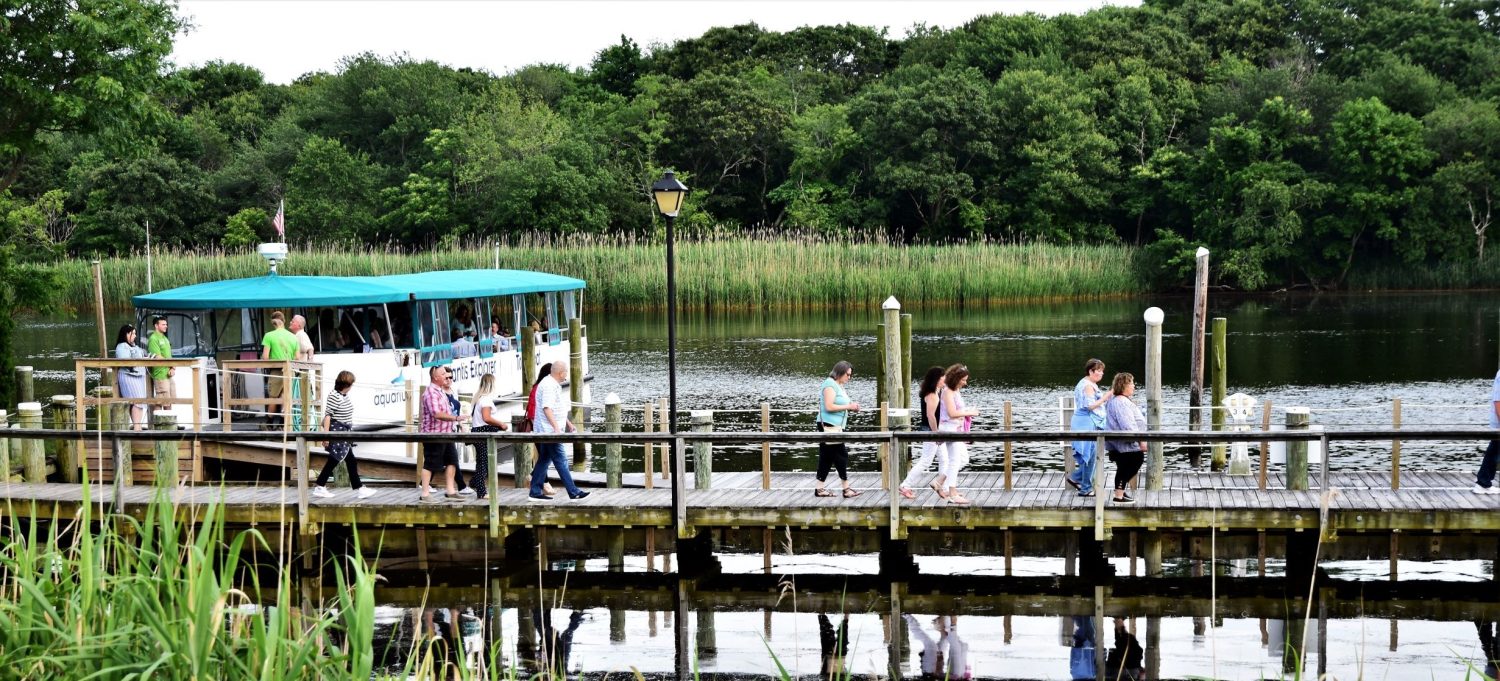 "Unique venues, like the Long Island Aquarium, help boost attendance and provide unique raffle and money-raising opportunities such as the Shark Dive Challenge, Animal Photo Sessions and Aquarium Sleepovers," said Joan LaRosa, catering sales manager.
A Special Wedding Venue — With a Day Full of Possibilities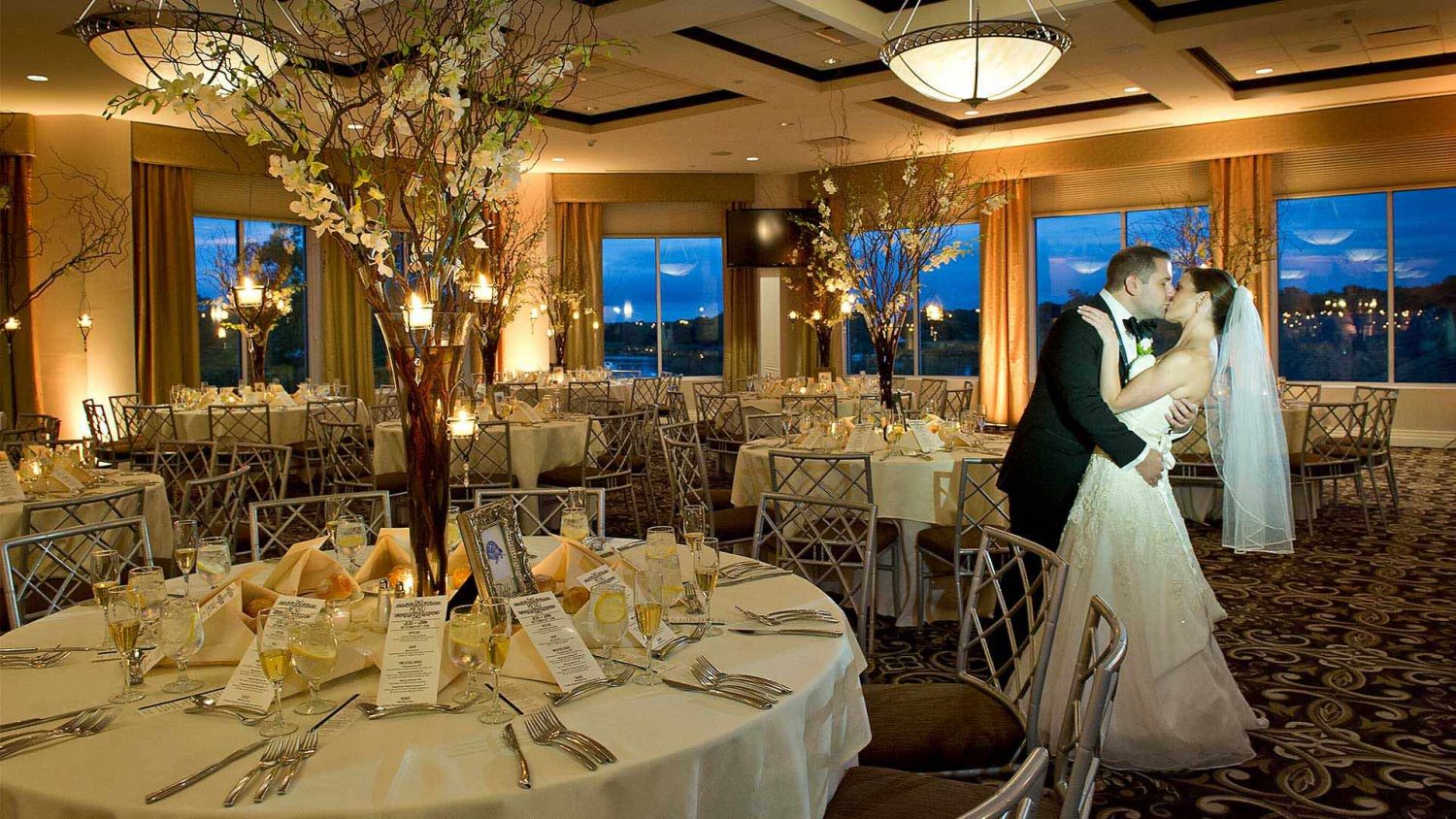 Atlantis Banquets & Events features nearly a dozen possible locations to host your wedding, including the Sea Star Ballroom, a venue that provides a spectacular view of the marina. Whether you want a Long Island Aquarium wedding, an outdoor cocktail hour or a more traditional wedding hall, there are plenty of options. Atlantis Banquets & Events offers several wedding packages and can also provide overnight accommodations for the happy couple, and their guests.
Between the scenic Peconic River and the elaborate architecture of the Long Island Aquarium, you'll find lots of snap-worthy moments. A visit to the Butterfly Garden allows colorful portraits amid tropical flowers and greenery as butterflies flutter by … even when it rains outside.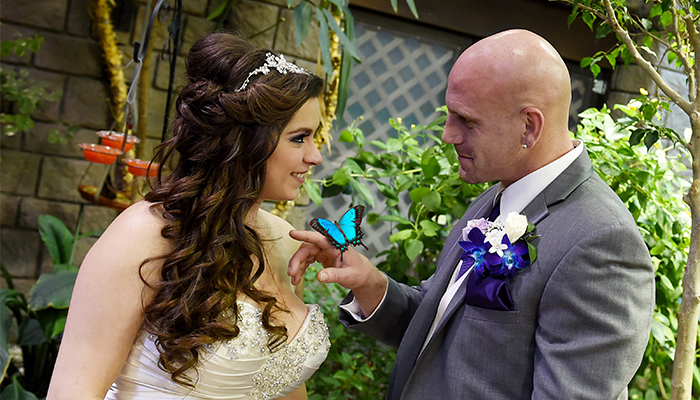 Animal lovers can arrange to have an African penguin pose with the bride and groom or photograph a sea lion toasting the newlyweds with a sweet kiss. You can even have a Shark Dive Wedding, in formal white and black wet suits. A scuba-certified minister, 10 sharks and a swirling group of bright-colored fish join you in the 120,000-gallon tank (humans remain safe in a cage) as your guests watch the ceremony from a shark tunnel. A more traditional cocktail hour and party follow the nuptials … after the couple showers and changes into their formal attire.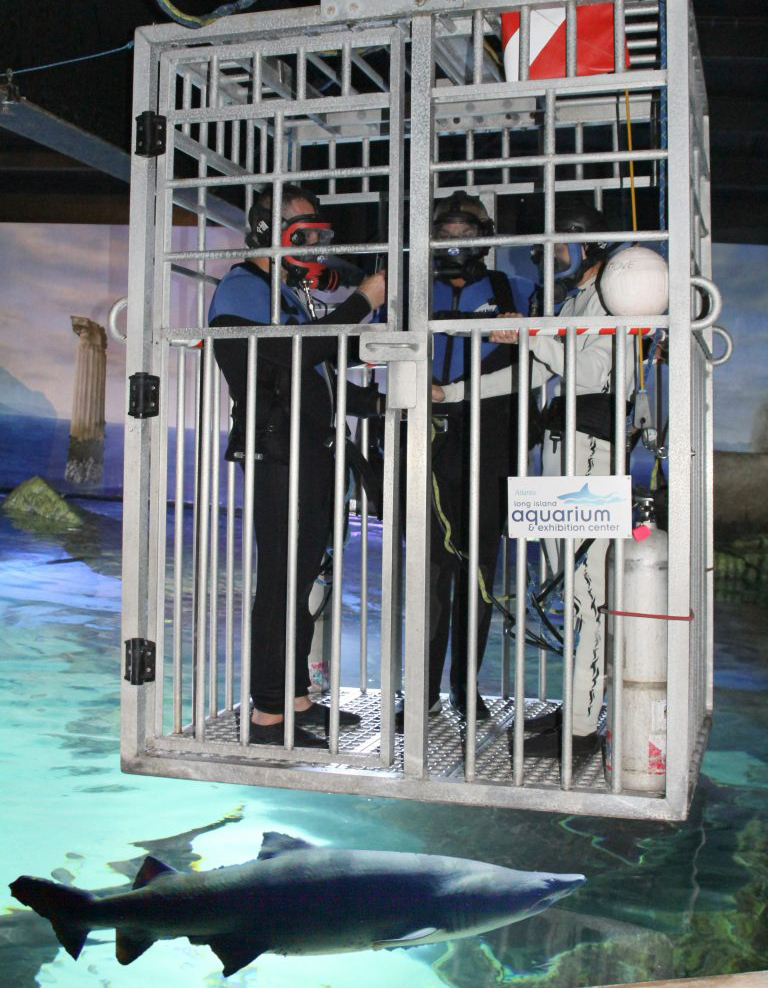 Learn more about Long Island Aquarium's unique experiences that will bring something unusual to an already special day.
To schedule an appointment with one of our Sales Professionals, please click HERE.