Atlantis Banquets & Events can help companies make their employees feel celebrated — whether your organization is large or small.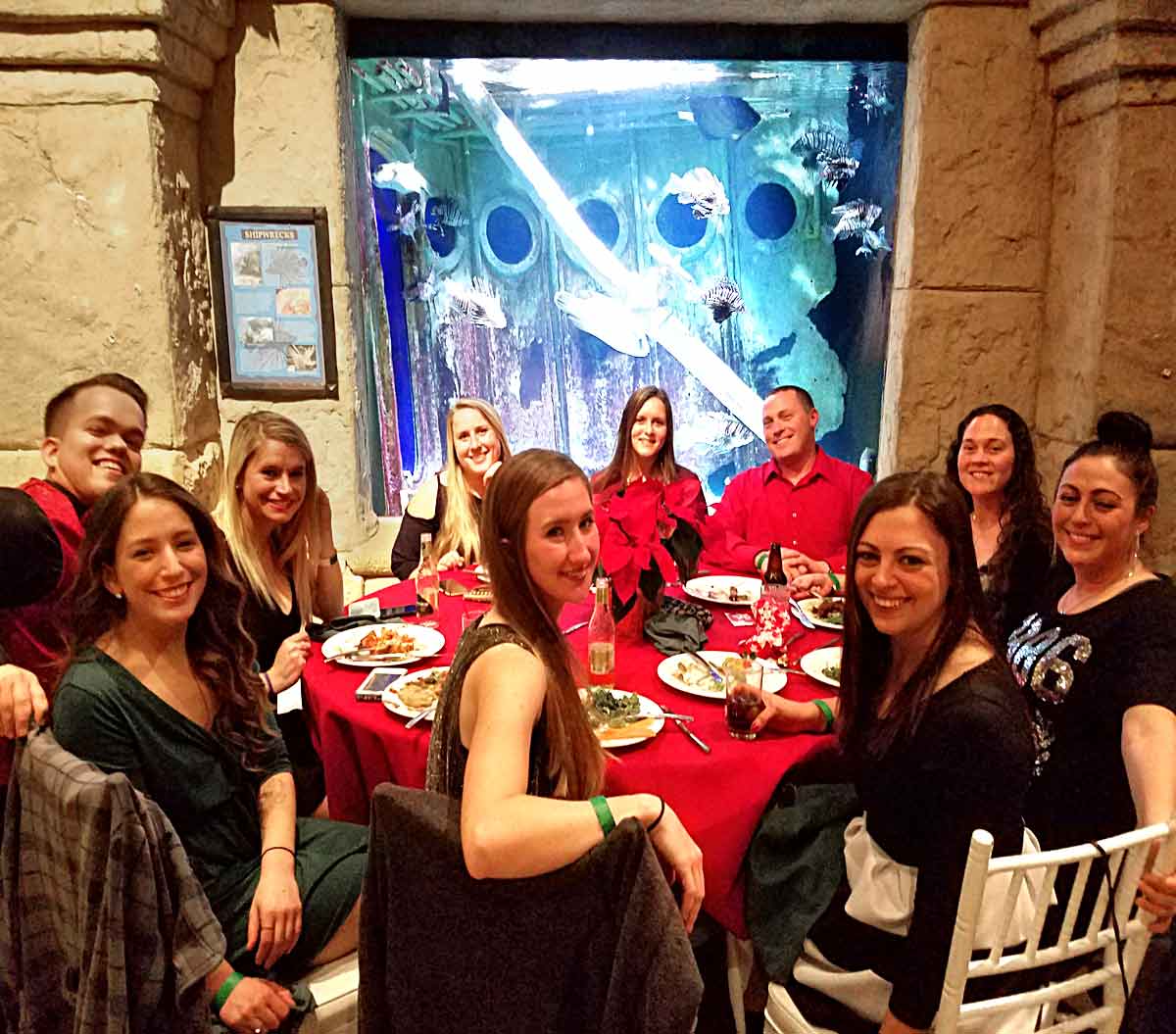 While the pandemic prevented in-person corporate holiday parties, these festive gatherings recognizing an organization's yearly achievements are back. Almost 57 percent of people surveyed intended on attending a company party in 2022, up from 26.6 percent in 2021, according to Challenger, Gray & Christmas, Inc.
"An end-of-year corporate event shows employees that you value their contribution and it boosts morale," said Rose Diliello, catering sales manager at Atlantis Banquets & Events. "It also gives everyone time to connect with their co-workers in a setting besides the workplace."
But not every venue works for such an important occasion. When choosing your location, you should pay attention to these four things: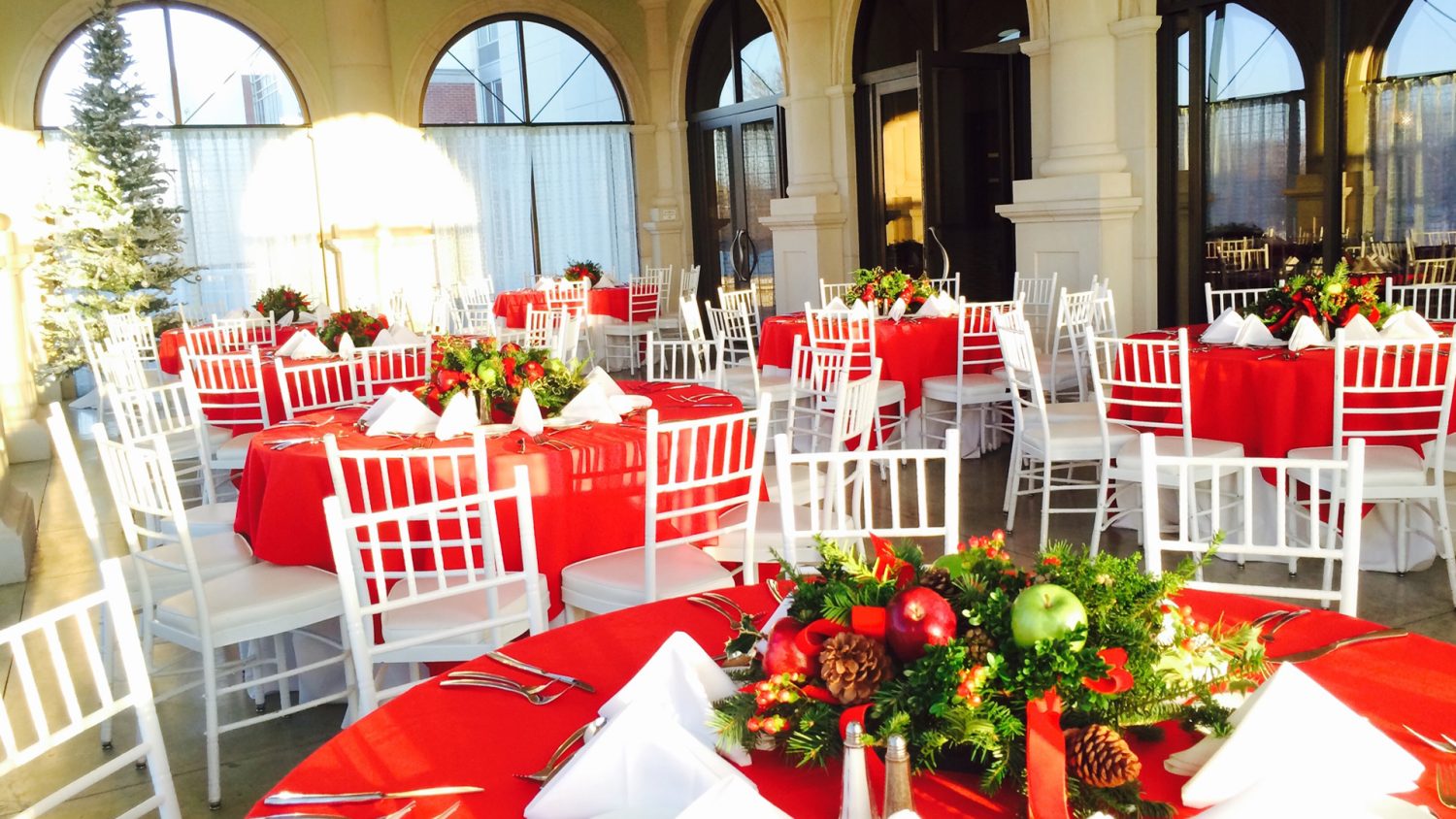 1: Date
The holiday season starts somewhere between summer and Halloween — even Amazon added an additional October Prime Day in 2022 to encourage shoppers to buy presents sooner than later. While gift buying begins earlier each year so does holiday planning, with people filling their calendars with social functions way in advance. So, book your date ASAP and let employees know details of the party plans.
No date will accommodate everyone, but you can survey employees for optimal times prior to securing your booking. While Wednesday and Thursday evenings can save money since many venues offer lower rates on the weekends, people tend to have more availability on weekends. Do try to avoid the end of the month since so many activities happen then.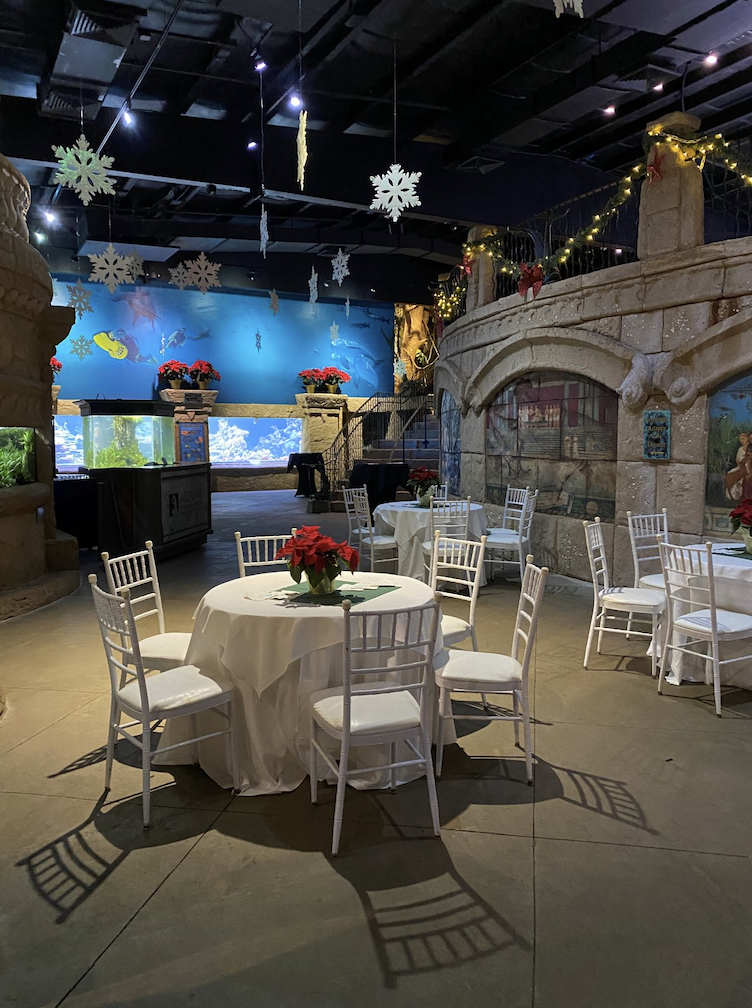 2: Budget
Setting a budget is always important no matter what event you are planning. Catering prices can vary from $39.95 per guest for simple offerings to $99.95+ a head for a more traditional nighttime event.
Before selecting a venue, think about what type of gathering you want. The most popular office end-of-year celebrations, according to the Society for Human Resource Management, are luncheons or dinners (50 percent) followed by cocktail parties (27 percent). Besides offering food, do you intend to serve alcohol or provide transportation? You also need to consider the costs of any favors or entertainment you'll have. Atlantis Banquets & Events spaces offers intimate and large rooms for all holiday party sizes (30-650 people) at every price point. Plus, the venue will be decked out for the holiday season — no additional decorations required.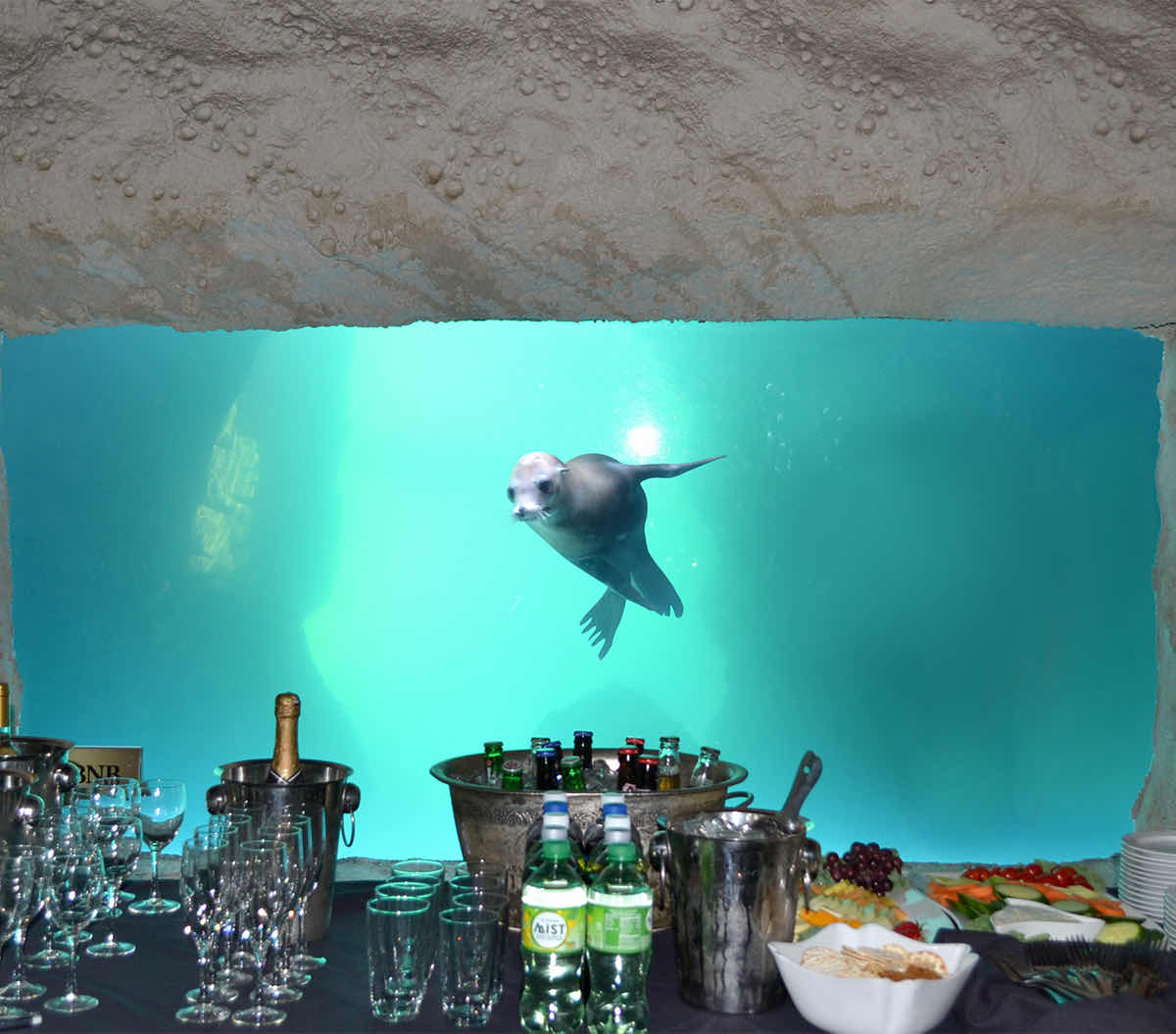 3: Venue
Besides considering room capacity, think about they kind of party vibe you want. Would your employees rather attend a group activity, a formal gathering or a quick after-work affair?
Activities work as great team-building exercises. Atlantis Banquets & Events Unique Experiences invites your workers to engage with sea life. They can take photos with African penguin or sea lions (Sea Lion Selfies are only available for daytime events), which makes a memorable souvenir they can see on their desk all year long. Our venue's 120,000-gallon shark tank even allows you to entertain guests with an "Under the Sea" themed holiday party.
You can also host a traditional sit-down dinner, a more casual reception style event or a cocktail party. Atlantis Banquets & Events provides all kinds of settings for such corporate events and parties. Your employees can watch colorful fish swim around their tank in the Coliseum Room (fits 290 individuals) or luxuriate in the elegance of the Sea Star Ballroom (a 5,310 square-foot space for up to 400 people), which shows scenic views of the Peconic River.
Overnight accommodations are close by for partygoers commuting from afar. They can either take an elevator to the Hyatt Place Long Island East End, where hotel room blocks are available, or stay at The Preston House & Hotel, across the street.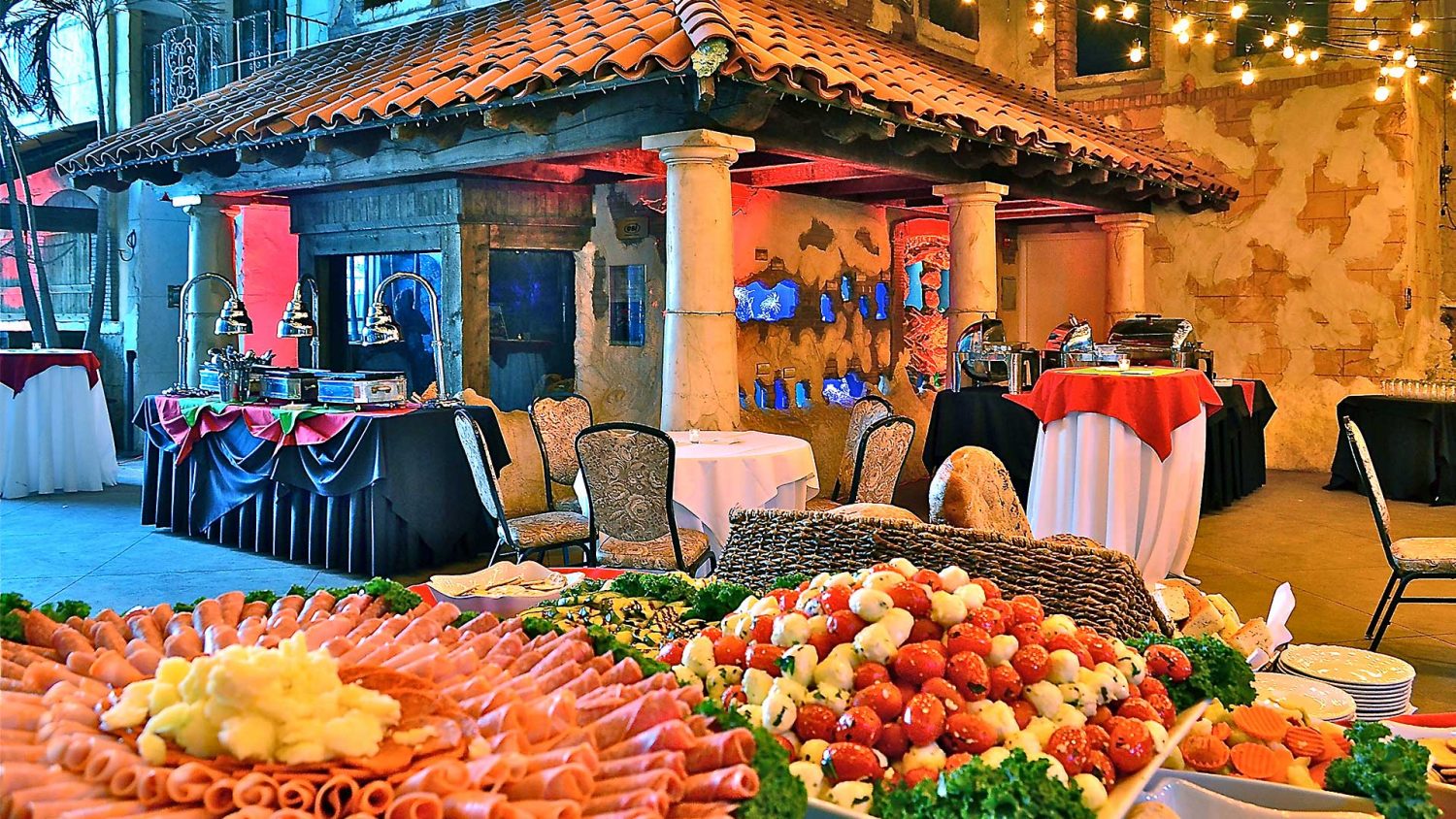 4: Menu
Holidays are a time of indulging and people want food that tastes delicious and looks festive. So choose gourmet cuisine, which optimizes those seasonal flavors.
For appetizers at a cocktail reception, try offering such as cider-roasted pork on crostini garnished with an apple and cranberry marmalade, creamy tomato soup with miniature grilled cheese sandwiches or butternut squash ravioli with sage cream sauce.
For a buffet dinner, start with brie and raspberry tartlets followed by roasted turkey in winter spices and a warm bread pudding table for dessert.
A plated affair menu could include potato pancakes with cinnamon-spiced apple compote; chicken, beef, seafood or vegetarian entrees; and pumpkin cheesecake for dessert. Yum!
So get started on that party planning … and enjoy your holidays!

To schedule an appointment with one of our Sales Professionals, please click HERE.