Atlantis Banquets & Events can create a personalized party that all age ranges can enjoy together.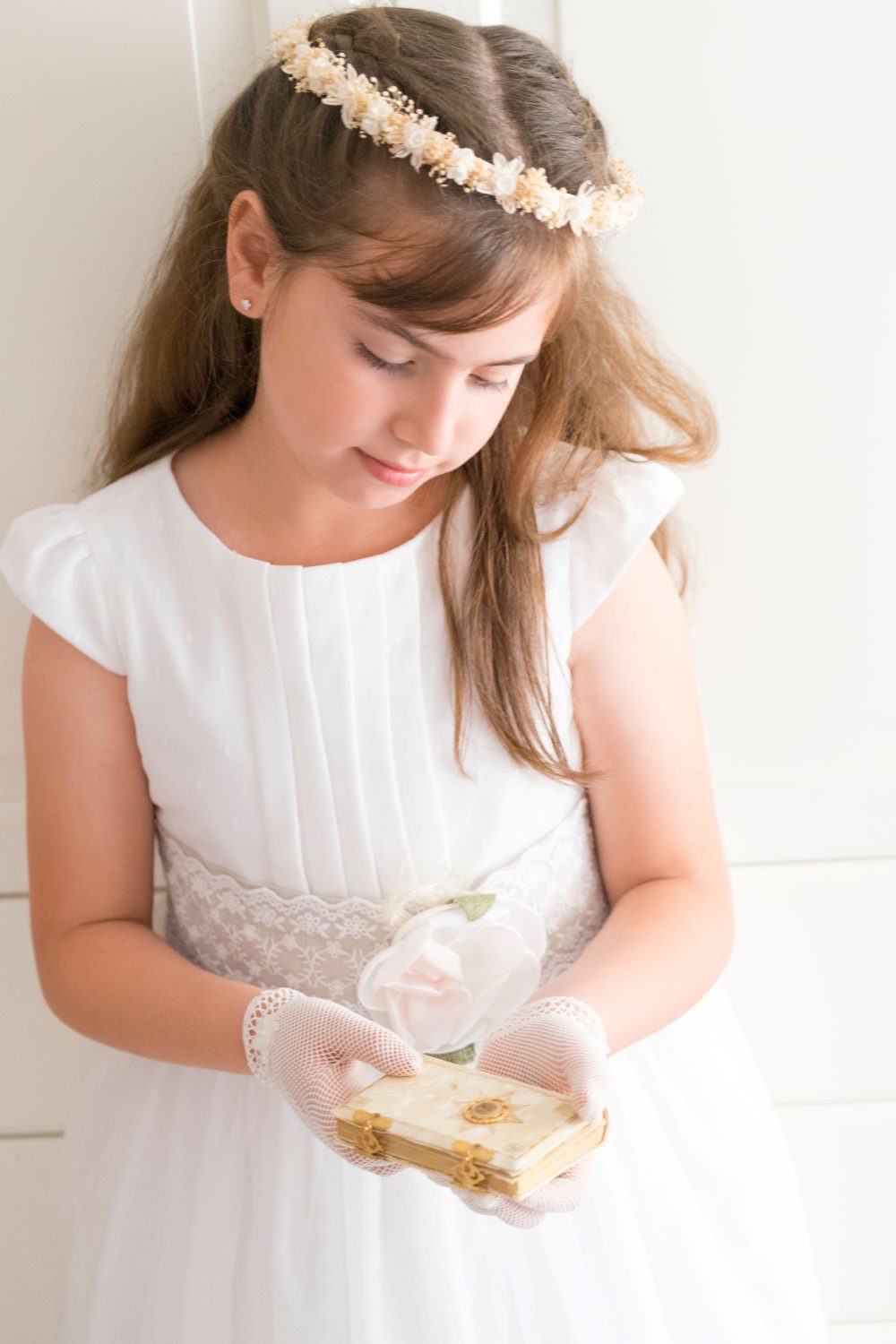 As your child reaches important religious milestones such as their first Holy Communion and Confirmation, you'll want to celebrate the occasion with a party after the church service.
Start by searching for a venue as soon as the church provides a sacrament date. While confirmations can happen during any time of the year, many of them will occur in the spring season like communions.
Keep in mind that some religious institutions host a reception to congratulate the children and their immediate families after the ceremony — so you may want to schedule your event for later that day.
Here are some essentials to consider while planning your event: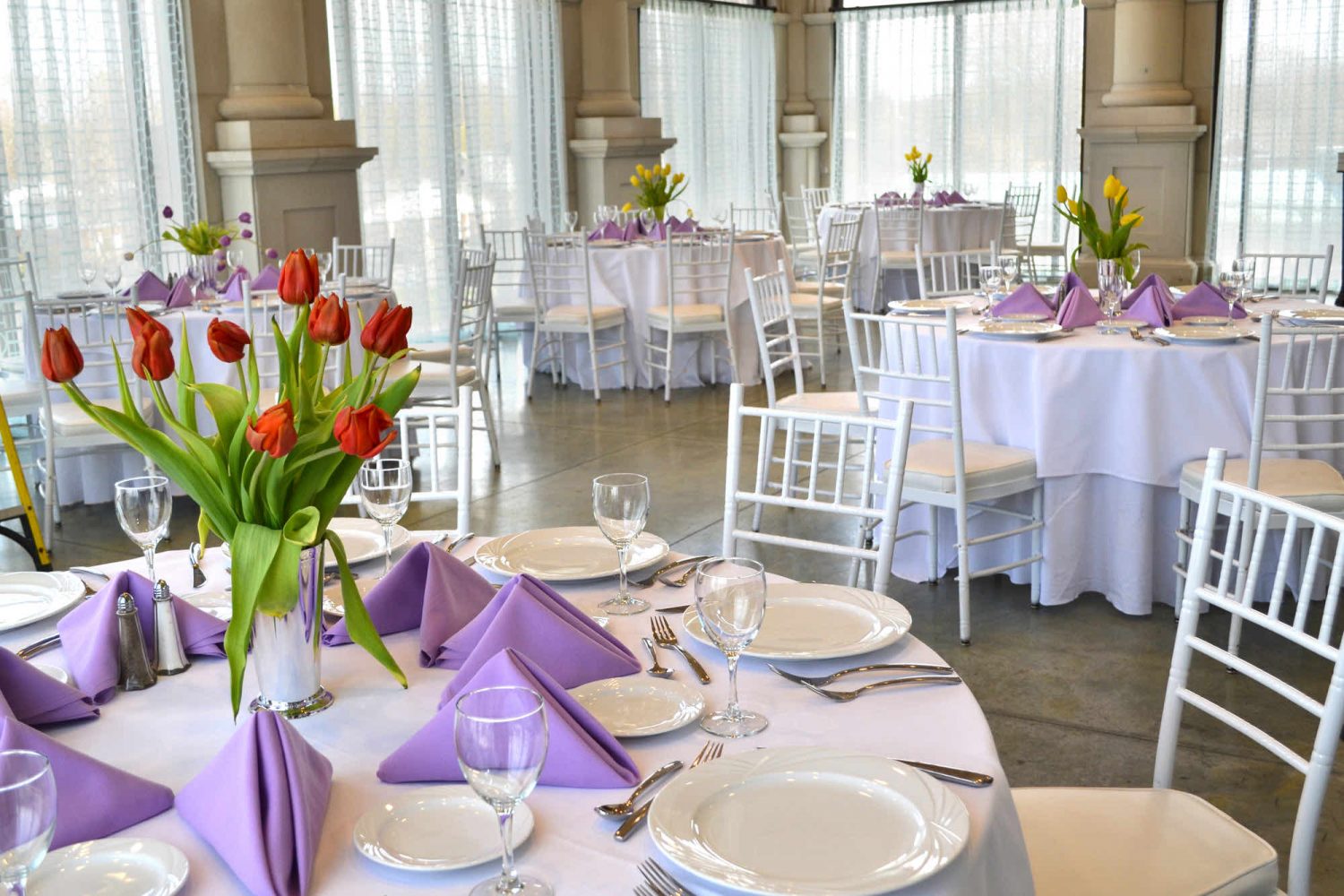 What type of location do you need — do you want a formal or a casual party? How many people do you intend to invite? Don't forget your pastor, minister or priest, any special Sunday school teachers and, of course, the godparents. Constructing a guest list will help you decide whether you want to host something at home or at a facility.

Atlantis Banquets & Events offers several spaces perfect for such celebrations, including the Sea Star Ballroom, which overlooks the Peconic River. For a more unique venue, consider the Long Island Aquarium, including:
The Coliseum Room, in which the walls offer a prime view into the colorful swirl of fish life in the tanks.
The Shark Room features a giant shark that hangs over your guests, a waterfall motif and a stunning dance floor.
The Riverfront Room is perfect for a daytime event and located right next door to the fun Penguin Exhibit.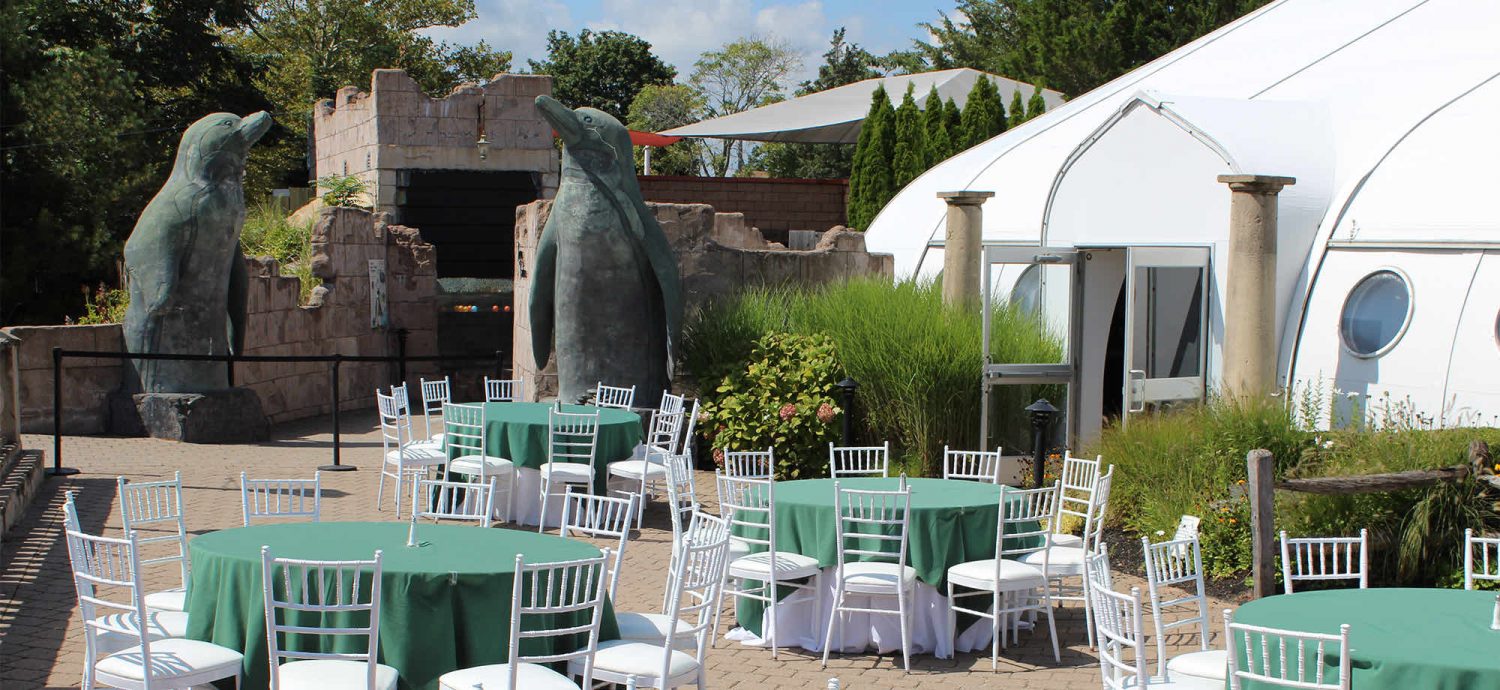 Do you want to do a theme?
If so, this is something you should carry through your invitations, decorations, food and favors. At Atlantis Banquets & Events, for example, you can create an interactive "Under the Sea" themed party, featuring a 120,000-gallon shark tank as a backdrop for the best selfies ever. Don't forget to incorporate your theme into the food offerings — maybe add a fish-shaped cake or goldfish crackers as a topping in your sundae bar.
Not all religious parties opt for an overriding theme, though. Some families like to mark the occasion with an understated and refined look using white or light-colored cloths and more modest flowers.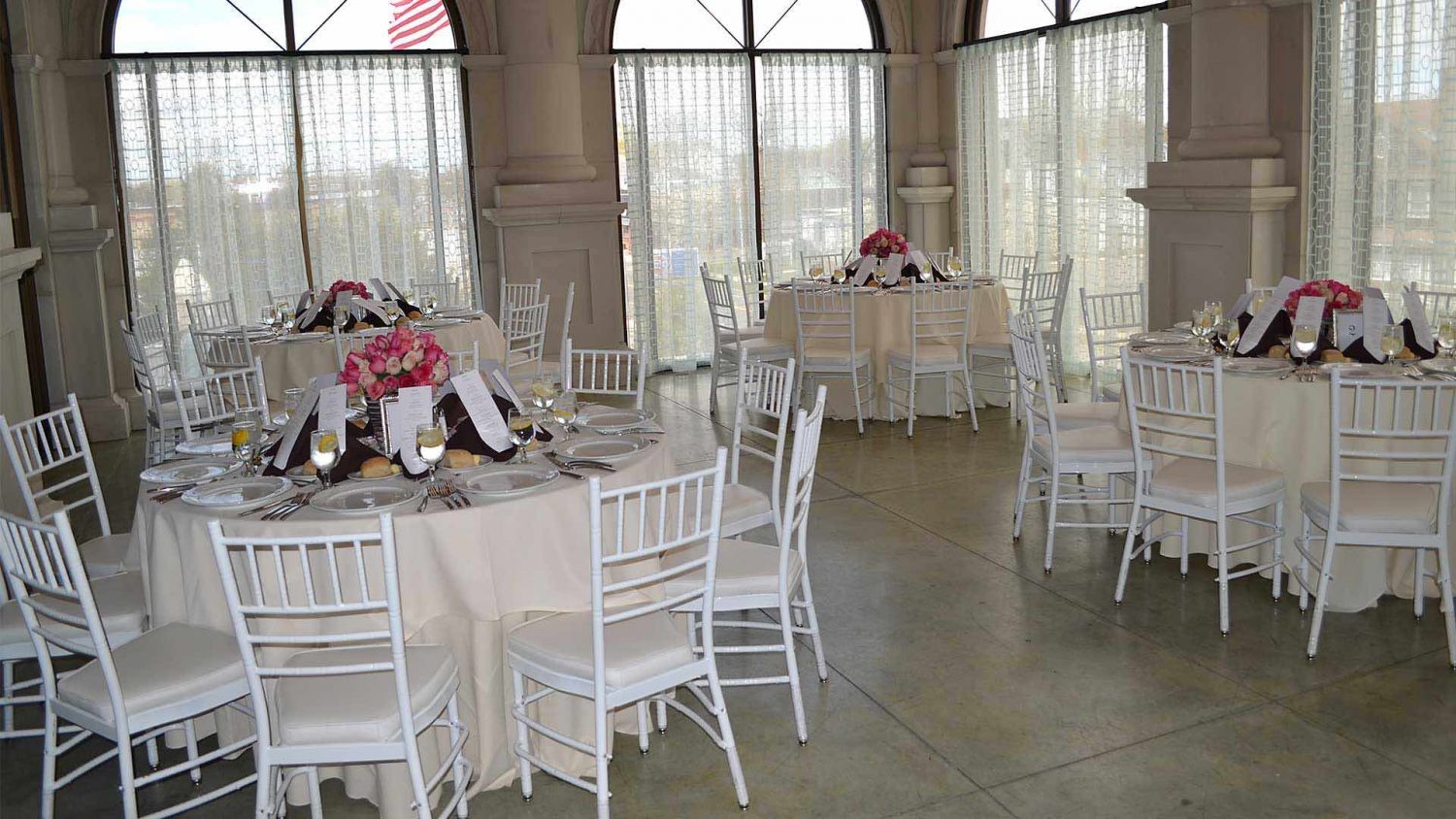 What entertainment will you provide?
For a backyard BBQ, this can be as simple as a playlist and a speaker. If you host your party at a facility, consider hiring a DJ with staff to get the kids dancing — someone who will also provide giveaways such as glow sticks, hats and other fun items to keep the guests smiling.
You can also add other entertainment to your party, like a caricaturist, or even a karaoke machine, pinball machines, foosball, photo booth, magician. Don't forget about any other vendors you want to include at your event, such as a photographer/videographer.
Communion parties should also consider adding something fun and hands-on for the younger set like clowns, a magic show or even karaoke (especially for those Disney music fans).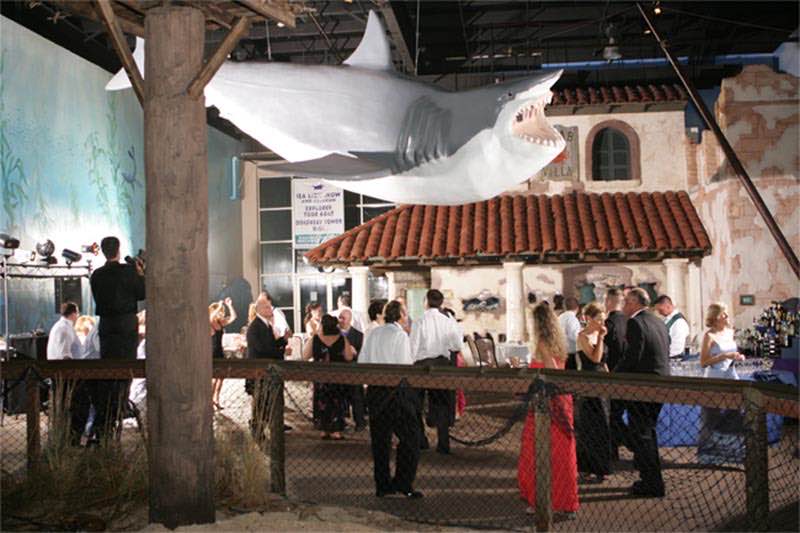 How to Make the Event Special
Now that you have your basic road map for the event, think about how you can create family memories for your child. There's lots of ways to introduce personal moments into the occasion. You can try:
Special toasts with stories from friends and relatives.
Music that is important to child. Let them help create the playlist, even if there is a DJ hired so their favorite sounds are incorporated into the festivities.
Inject a sense of the occasion – Decide the style of party you want and keep that consistent in the invitations, table cloths, napkins and decorations you choose. Consider displaying religious or family mementos, such as Baptismal keepsakes, Sunday school awards or important photographs.
Insert a sense of fun. A candy bar, for instance, allows your child to select a half dozen of their favorite items, which are then displayed in beautiful glass jars so guests can collect their perfect selections in bags.
Provide a little entertainment. Besides the DJ, think out of the box for what might delight your guests. The Long Island Aquarium, for instance, can help animal lovers forge a bond with its watery guests. Your family and friends can interact with an African penguin or sea lion as they pose for a photo-op. Now, that's a fun favor! Learn more about Long Island Aquarium's unique experiences to bring something extraordinary to an already special day.
Atlantis Banquets & Events offers several party packages. Let us help you build your celebration by answering a few questions.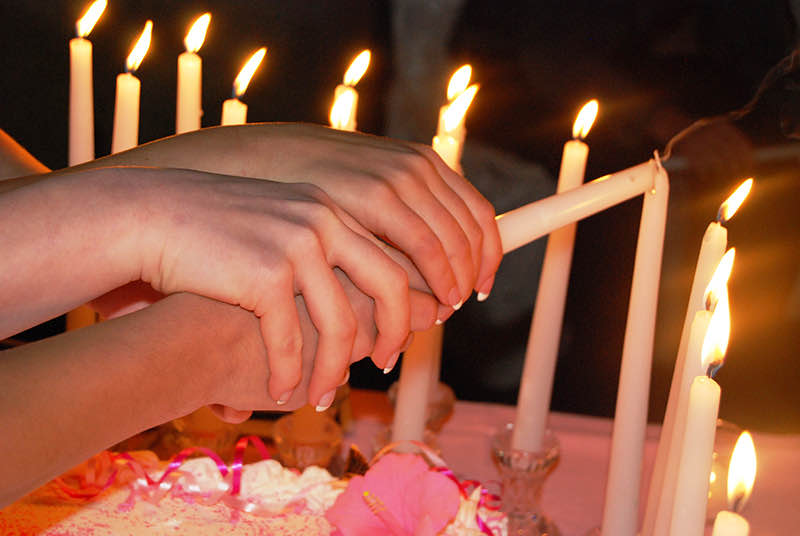 To schedule an appointment with one of our Sales Professionals, please click HERE.