This seven-step checklist will help you create a beautiful ceremony and reception that your friends and family will remember.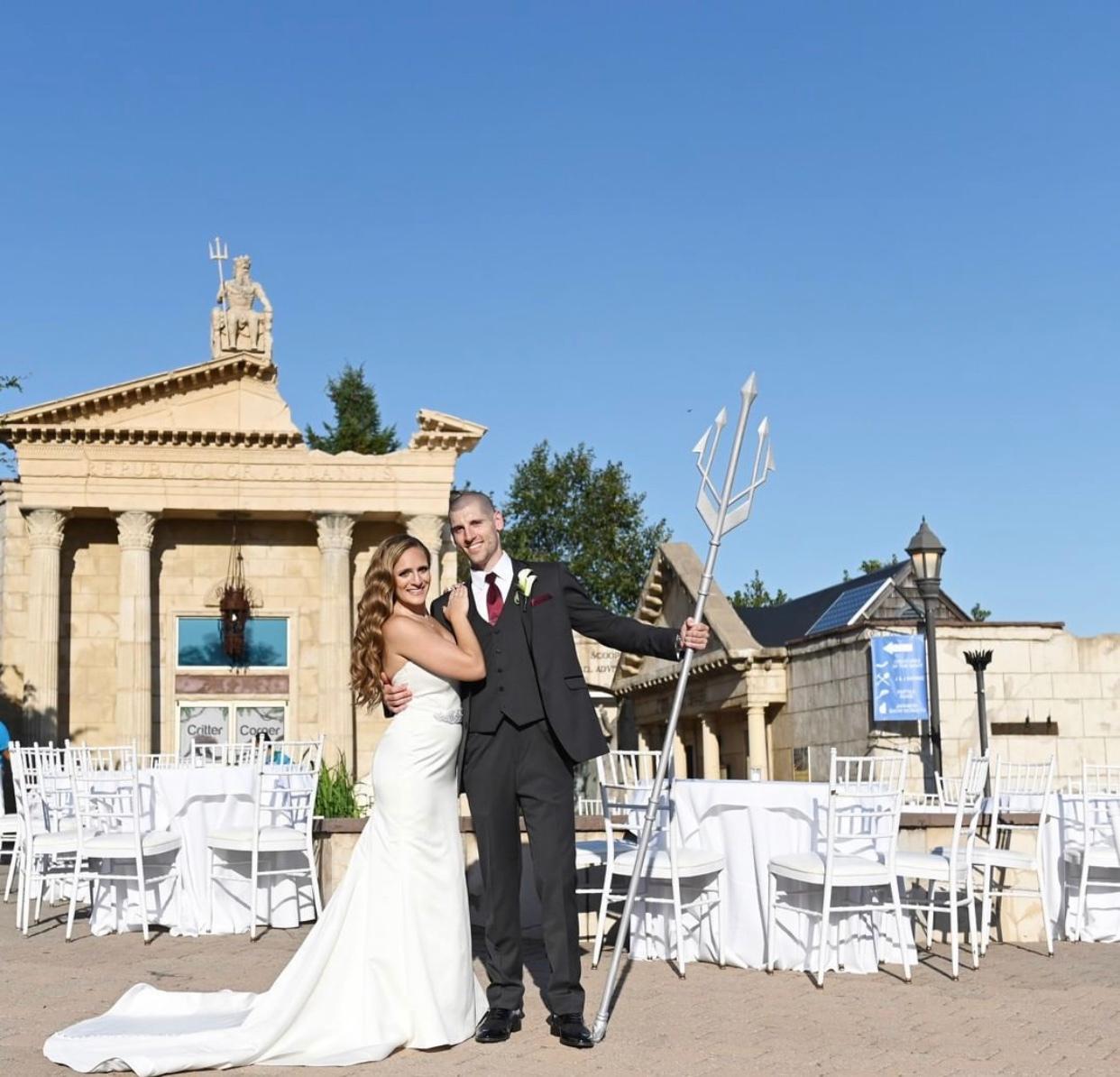 Some 2.24 million couples will marry in 2023, according to Wedding Report estimates. Each wedding offers the chance for a bride and groom to showcase who they are and what is important to them. "Every wedding should seem personal," said Joan LaRosa, catering manager at Atlantis Banquets + Events. "We strive to make every celebration individualistic — something that will please both the couple and their guests."
Recent trends indicate that many headed to the altar are relinquishing certain traditions like throwing the bouquet and downsizing wedding parties. There are no musts; on your big day embrace the things you and your partner-to-be find meaningful. For example, if certain cuisines are important to both of you, build the reception around them. Atlantis Banquets + Events can offer whatever wedding food experience you wish, from farm-to-table options, to barbeques to vegetarian, gluten-free or kosher-style selections.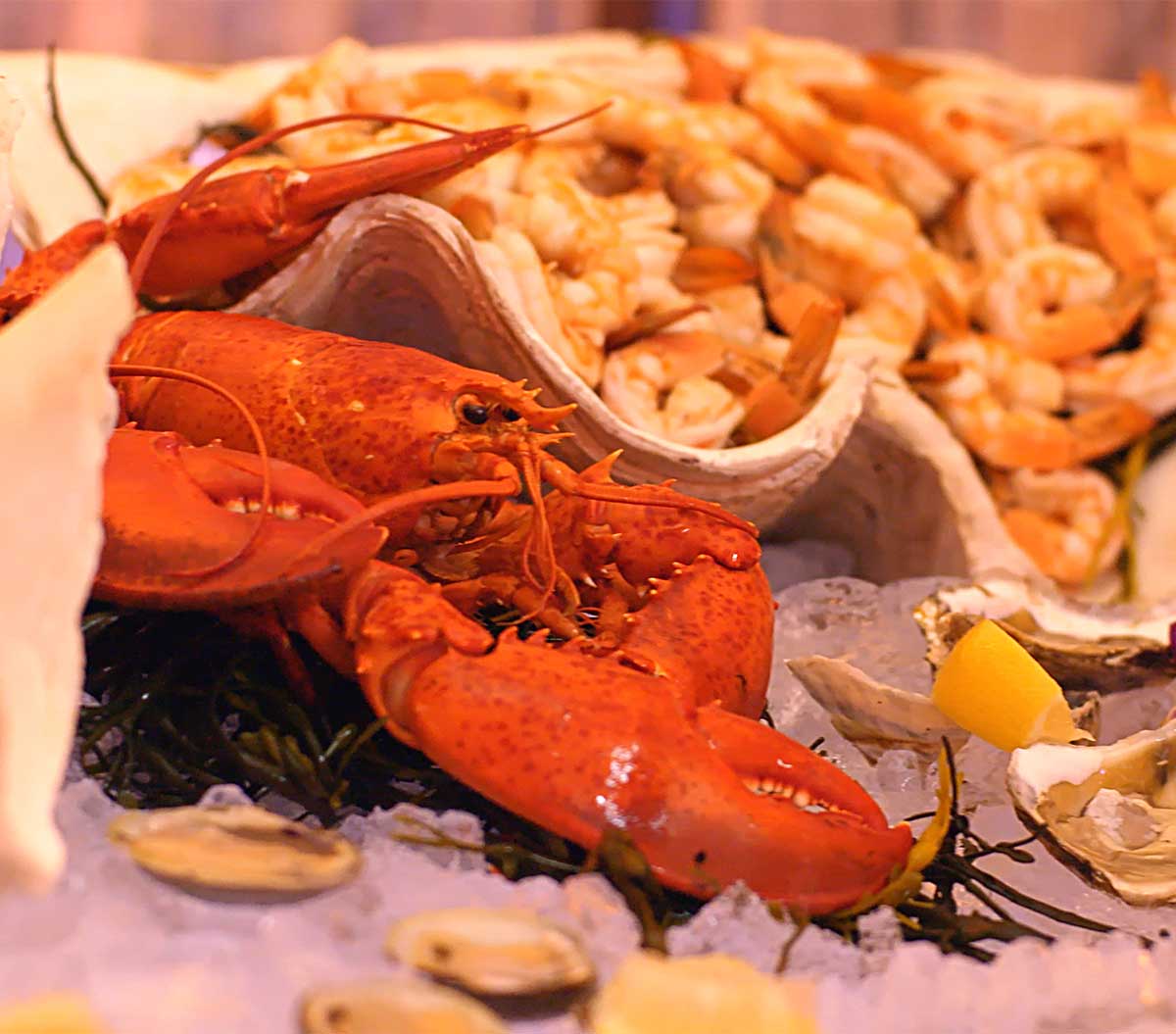 Here is a checklist to guide you through the wedding-planning process:
Choose a Date
Do you have a favorite season? Lucky for you weddings are held all year round, whether you like the heat of summer or the glistening snow during winter. Selecting the date is an important part of the wedding process. Atlantis Banquets + Events offers a multitude of venues suitable for indoor and outdoor celebrations, including the Boardwalk, which sits along the Peconic River; the 1800-square-foot Riverside Pavilion (another river view); the Seaside Grill, a more casual space near the river; among several others.
Keep in mind that peak season is usually between June and September — that means you might have more competition for venues and vendors, and when demand increases fees might also be higher. While you may need to adjust the exact date when you book your venue, knowing the time of year will help you choose a theme and create a budget.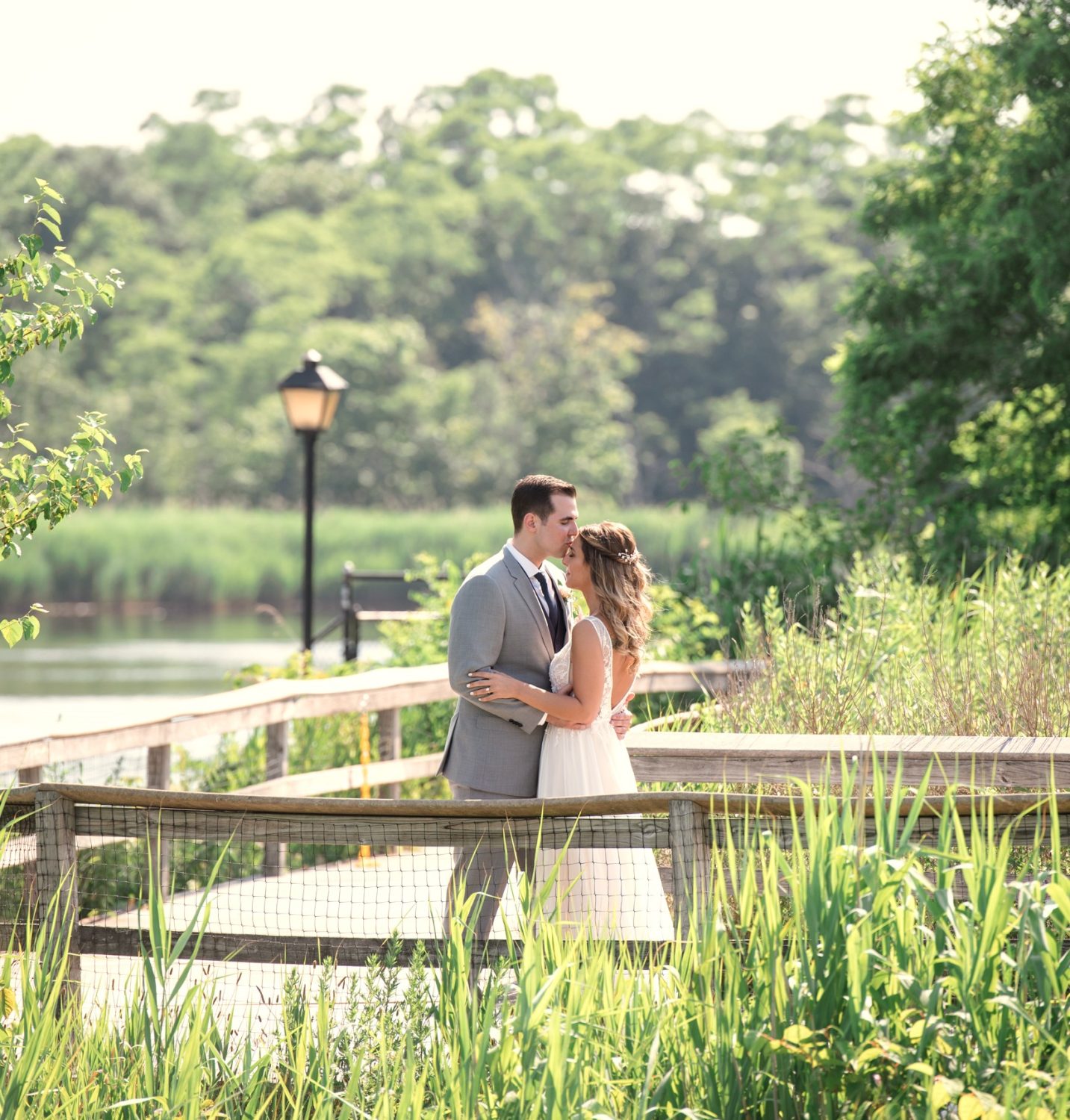 2. Set Your Budget
Now that you know when you want to marry, think about what you can spend for your dress, venue, décor, etc. This is the time to figure out what families might contribute and how much you'll add to the total. Once you know your financial parameters, you can really start the planning.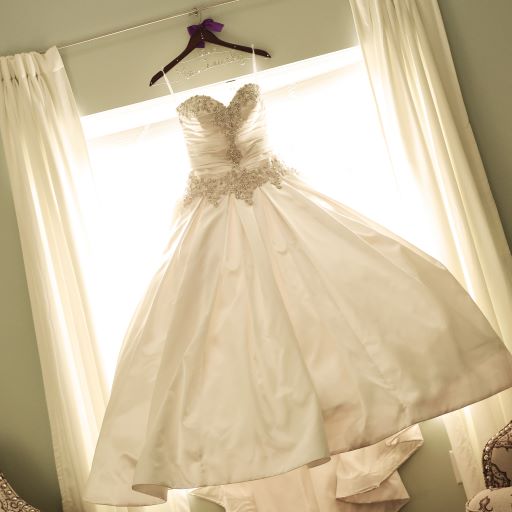 3. Find Inspiration
Perhaps you've planned your wedding since girlhood. You'll still want to look at all the possibilities with your spouse-to-be. Take time to attend bridal fairs and expos [Atlantis Banquets + Events is hosting a wedding showcase on Feb. 16], and to look at social media, such as Pinterest, as well as scan the internet for ideas.
Consider hiring a wedding planner, who can help you locate vendors and locations — and may show you things you never even considered. As you gather suggestions, stay organized by creating a spreadsheet, using a wedding planning website or app, or go the old-fashioned route with a wedding binder or folder.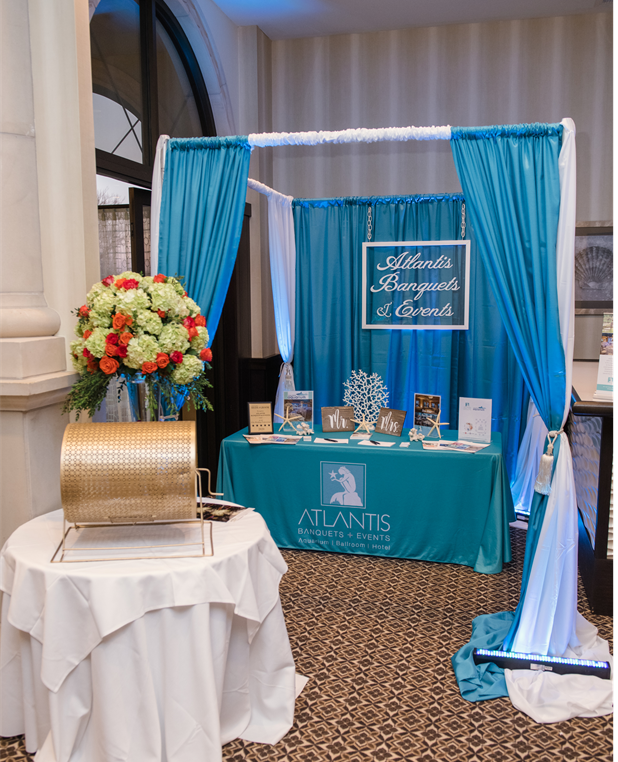 4. Create Your Guest List
Once you have an inkling on the type of event you want — whether that becomes a destination wedding, a more casual affair or a big blow-out — you'll want to estimate the number of guests who will attend. This helps in the next step when you look for a location. You'll also want to begin selecting your wedding party — that way you can consider things like which bridesmaids need to invite plus ones. Knowing this information early is helpful, plus you want to alert those special people to save the day.
5. Locate and Reserve Your Venue
Now you can find the space for your special day. Most venues book a year in advance so you might need to tinker with the date you've picked. Before you reserve something, think about your theme. For example, at Atlantis Banquets + Events, couples can opt into unique experiences like saying your wedding vows in a shark tank to taking selfies with Sea Lions or African penguins — these options play perfectly in an "Under the Sea" theme. Couples can even host their party inside the Long Island Aquarium.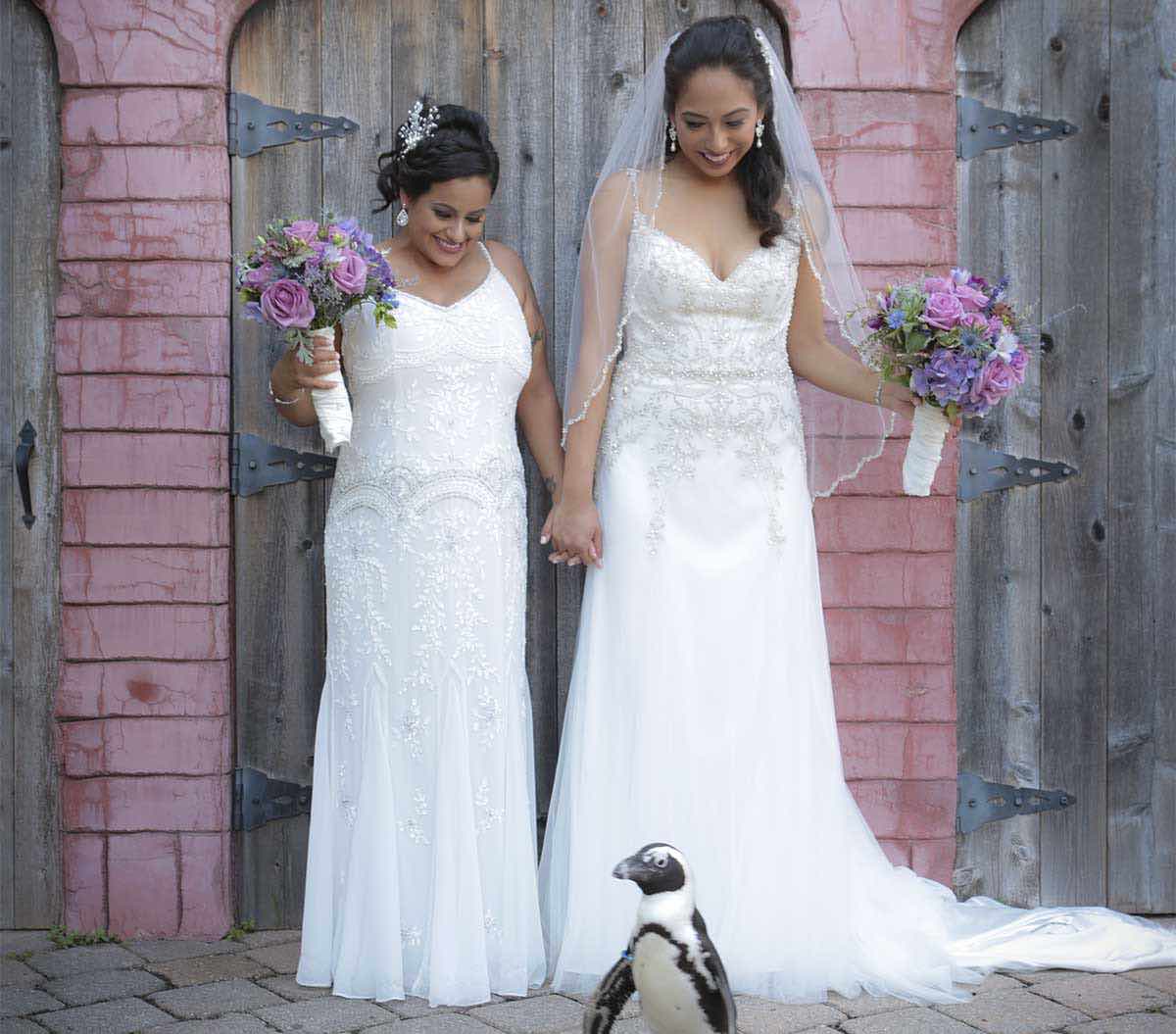 6. Find Your Vendors and Formal Wear
Weddings require lots of moving parts — that includes vendors such as photographers, DJs, bands, florists, food trucks, officiants, hair and makeup and more. You'll also want to make some clothing decisions since it can take six months or more to receive your items and have alterations done.
7. Take Care of the Little Details
Now that the big pieces are fixed, think about those small things you may want to do. Are you going to send save-the-date cards? Do you want to buy gifts for the wedding party? How about a wedding website? Do you need to reserve a block of rooms for out-of-town guests? Atlantic Banquets + Events offers two hotels with restaurants and bars (the Hyatt Place and The Preston House & Hotel) for your guests. For the bride and groom, there is even a waterfront suite that includes a wraparound veranda featuring panoramic views, a living/dining room and a king-sized bed
Think, too, about things like seating arrangements, rehearsal dinner needs, getting your marriage license. Make a list and go through each element. Then sit back and enjoy your wedding!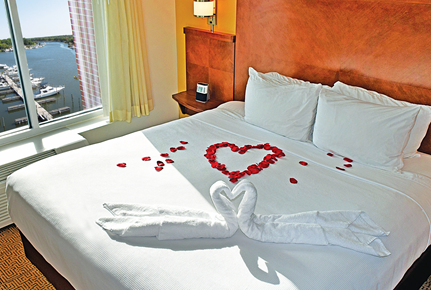 Unlike some facilities, Atlantis Banquets + Events only hosts one wedding at a time, making the experience all about you! All wedding packages include a planner and a private, luxury bridal suite, filled with snacks for the bride and groom. Plus, there is a wedding package for every budget and need.
To schedule an appointment with one of our Sales Professionals, please click HERE.