Atlantis Banquets & Events can help you plan a fun gathering your loved ones will always remember.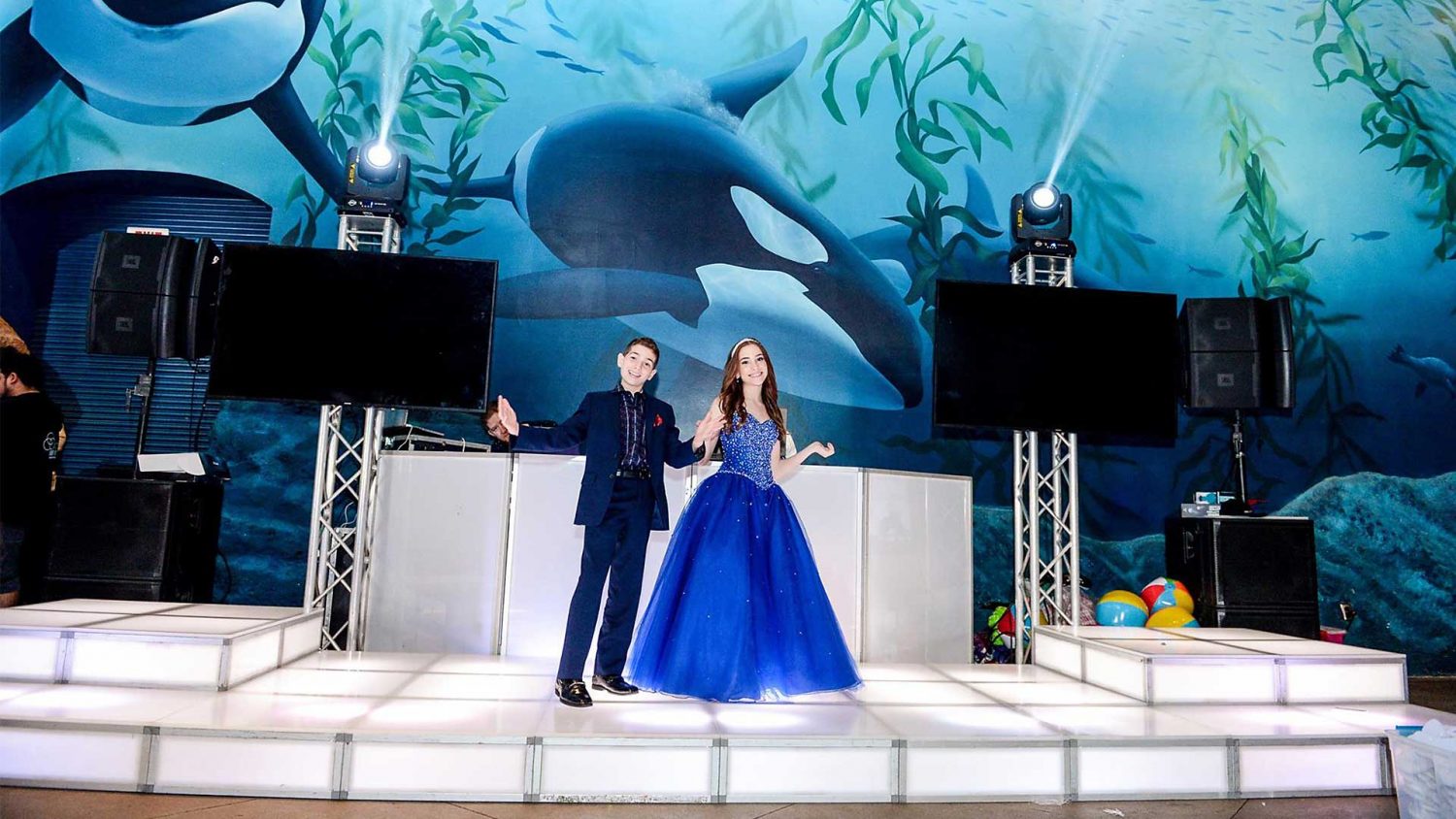 Marking the transition between childhood and adulthood deserves celebration. Here are five steps you should take when organizing the festivities for this special time.
Step 1: Set a Date and Pick an Event Space
The good thing about these types of parties is you don't always need to choose the exact birthday date. Quinceañeras and Sweet 16s usually happen sometime during the 15th or 16th birthday year. Bar/ Bat Mitzvah parties typically occur either after the religious service or later that evening.
Weekends are the most popular times for such parties. Before booking something, check the calendar of the people most important to you, such as special friends and family members, to ensure they are available to attend. Atlantis Banquets + Events offers several spaces perfect for such celebrations, including the elegant Sea Star Ballroom with its view of the Peconic River. You can even hold your gathering at the Long Island Aquarium and enjoy the marine life — or use both spaces for one event. The area holds up to 350 people and offers private suites for court participants.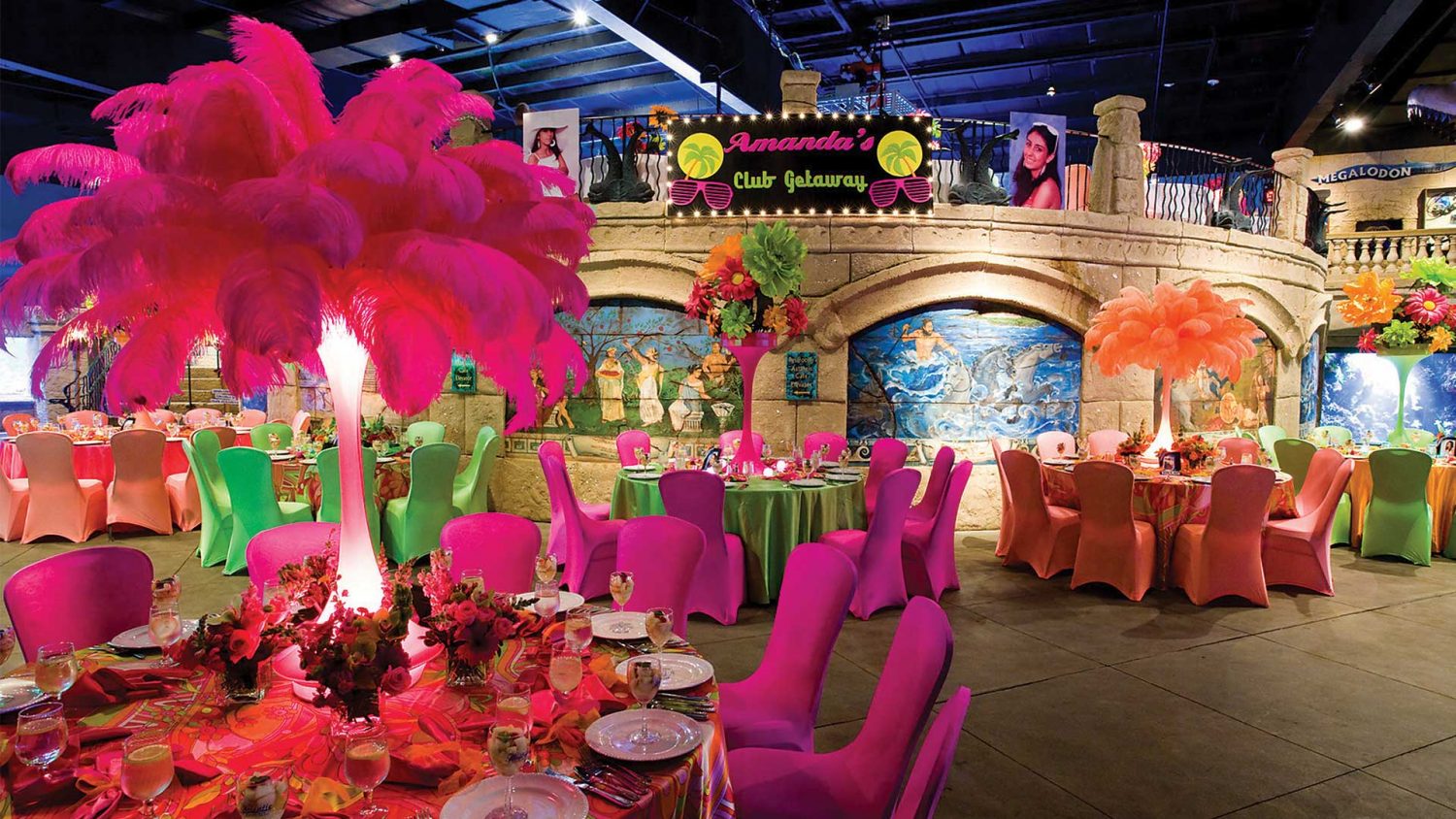 Step 2: Determine Your Party Theme
Themes are the focal point of your celebration. Often, this concept is weaved into your invitations, decorations, centerpieces, photo booth props and party favors. Typical themes can include sports, theater, red carpet, masquerade or fashion. Pick something that is important in your life and then incorporate it into your party.
The Long Island Aquarium can help animal lovers connect with marine life. Photos of you with your family and friends next to an African penguin or sea lion provide a lovely souvenir of the occasion. You might even opt for an interactive "Under the Sea" themed party, featuring a 120,000-gallon shark tank as a backdrop for the best selfies ever.
Learn more about Long Island Aquarium's unique experiences to bring something unusual to an already festive day.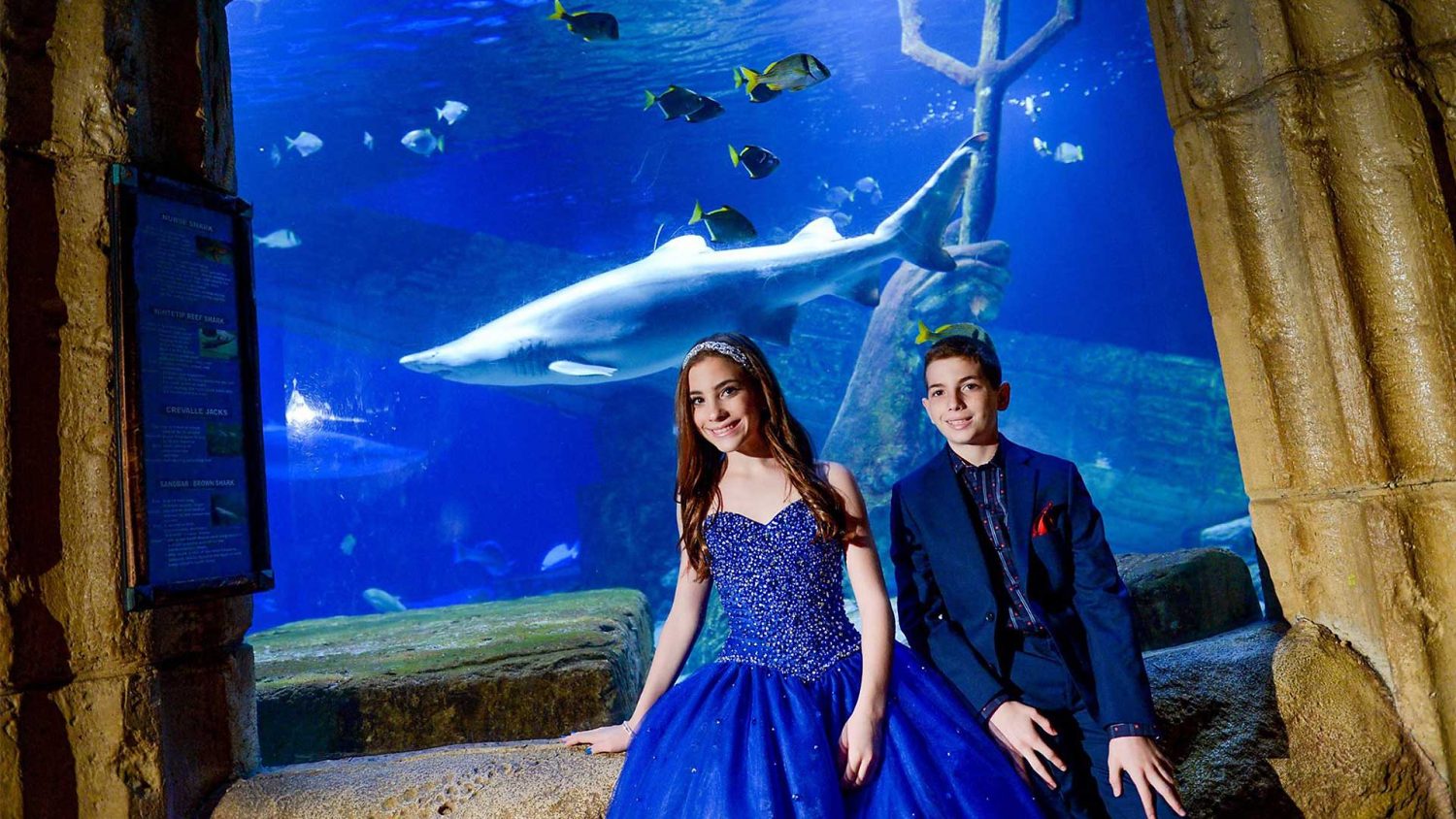 Step 3: Create Your Invitations and Finalize the Guest List
Your party starts with the invitations, which will set the tone of your celebration. You want something that reflects the event's theme and the style of the celebrated person.
Creating the guest list should start prior to choosing your event venue. After all, you'll need an approximate head count before booking a facility. This milestone birthday can become an all-out blowout, filled with everyone you know, or the family might opt for a more intimate affair with just close friends and relatives. You'll revisit this list prior to ordering the invitations. Consider things like: Do you have anyone you'd like to add or omit? How many extra invitations might you need for mistakes and momentos?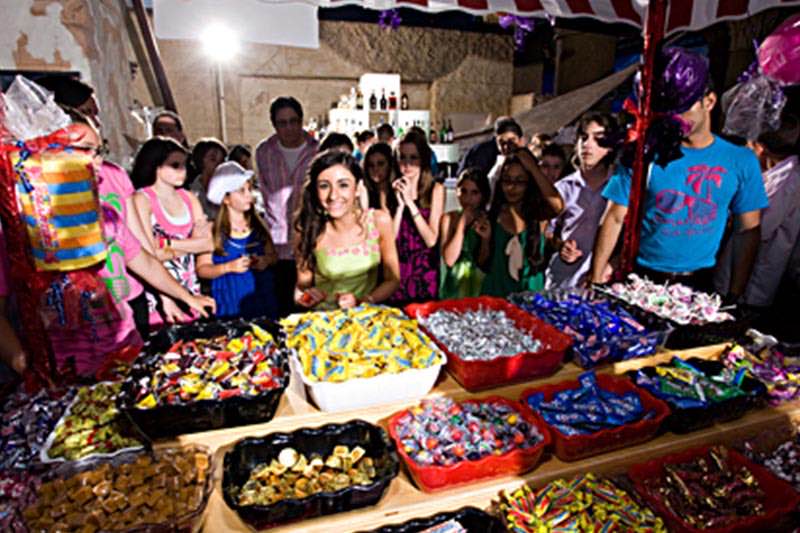 Step 4: Book Your Entertainment and Develop a Party Itinerary
Teens need action. DJs provide this with constant music, party motivators, MCs and a constant barrage of giveaways, such as glow sticks, hats and blow-up musical instruments. Even these can feed into your theme — beach lovers can have beach balls and sunglasses distributed, for example. You can also add entertainment to your party, by getting a caricaturist, a temporary tattoo artist, a hypnotist or a karaoke machine.
Consider making a schedule for the DJ or party coordinator to follow that day. Don't forget to add in time for the grand entrance, candle ceremonies, speeches, candy bar, or whatever will make the day fun and meaningful. "Be sure to take advantage of our large dance floor and plan time for special dances with parents or friends," said Bryan DeVivo, Event Service Manager.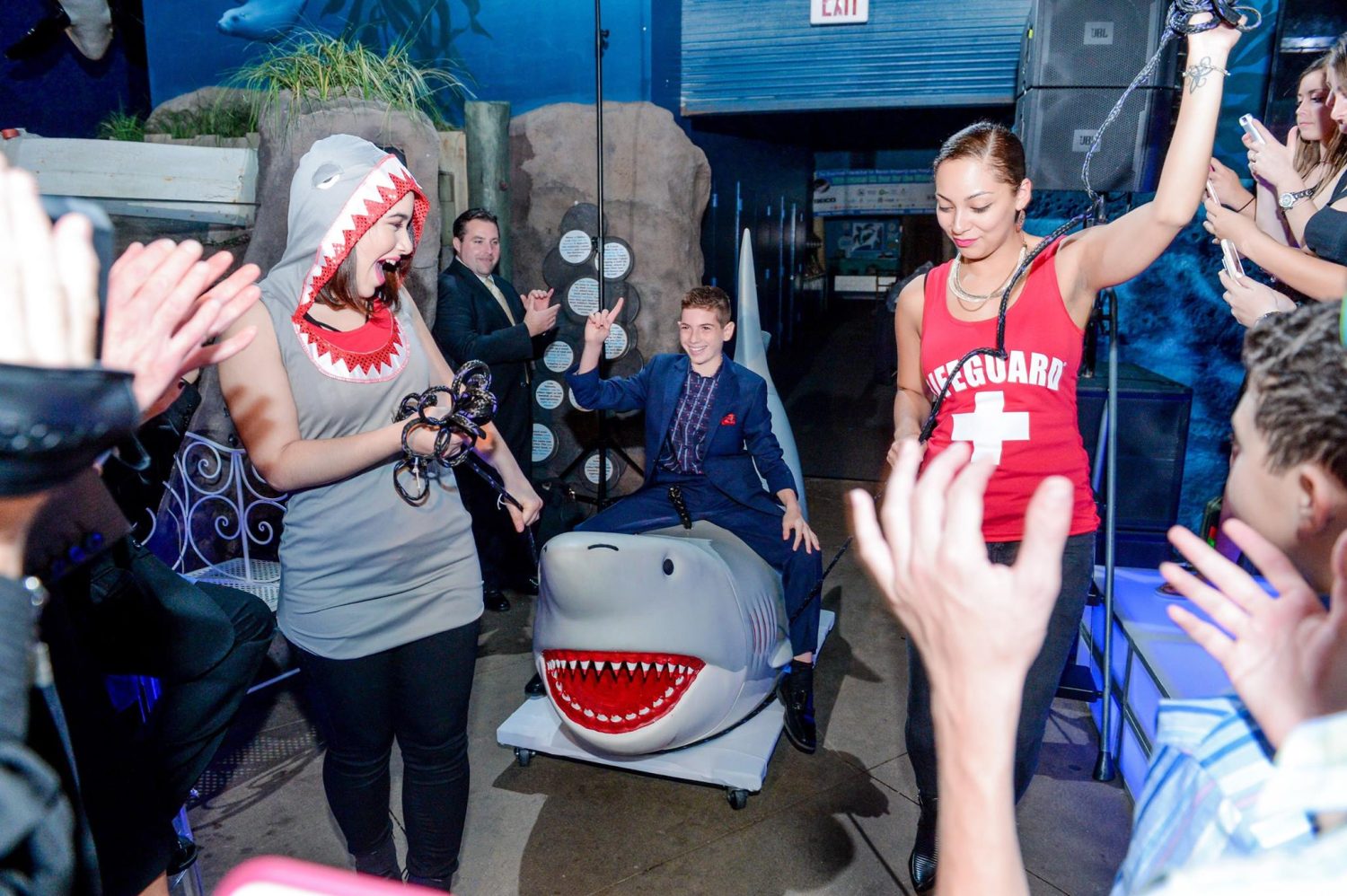 Step 5: Choose a Celebratory Menu
Food is often the most-talked about part of an affair. With teenage parties you must appeal to two populations, which is why Atlantis Banquets + Events offers kid menus (think mac and cheese, taco stations and a hot dog cart) along with ones for a more refined palate — those who might enjoy farfalle al pesto and a grilled angus strip loin carving station more.
Buffets work well for these type of parties since everyone can choose what they want to eat. Plus, it allows partygoers to snack as they move from the dance floor around the room. Don't forget to incorporate your theme into the food offerings — maybe adding a sushi bar for travel-oriented types or popcorn for movie buffs. You'll also want plenty of finger foods to nibble on, from French fries to sliders to chicken fingers.
Atlantis Banquets + Events offers several party packages, including for Bar & Bat Mitzvahs, which provides wine and challah for prayers, and Quinceañeras with traditional food favorites such as mole poblano, ropa vieja and arroz con pollo. There are also special Sweet 16 and 16 Candles menus. Culturally diverse and kosher menus are available as well. Be creative with your food options and give your guests several eating experiences, from passed hor d'oeuvres to specialty stations to ice cream bars.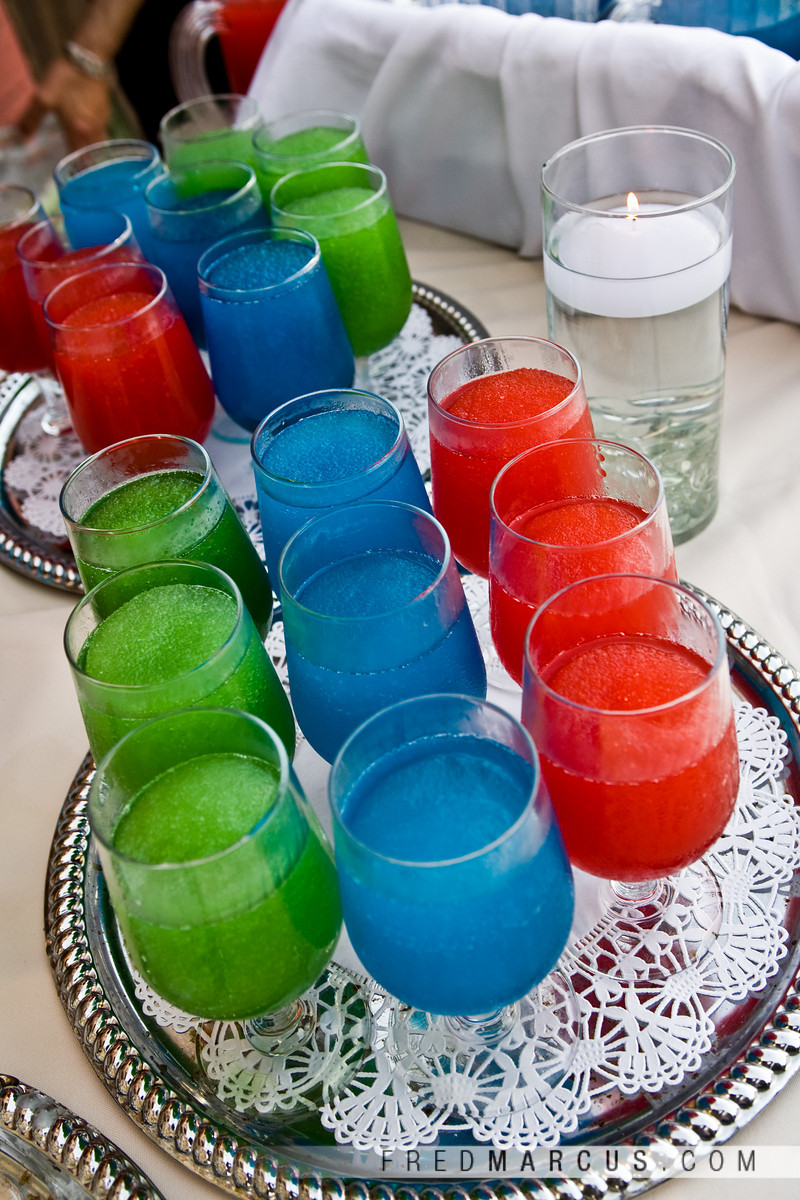 To schedule an appointment with one of our Sales Professionals, please click HERE.