Atlantis Banquets & Events can help you celebrate with an unforgettable corporate event or holiday gathering.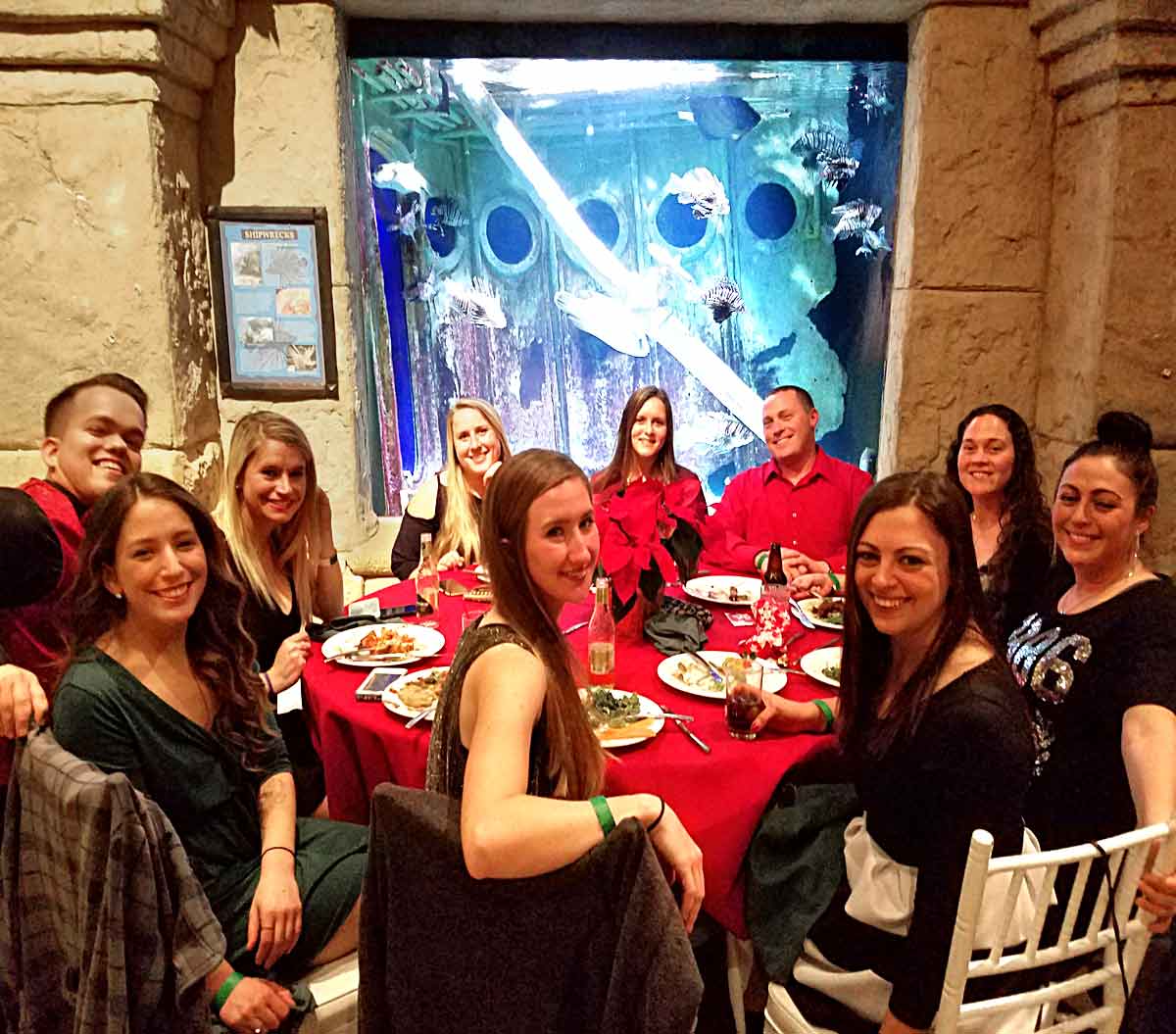 When planning your office holiday party, there is much to consider: food, format, venue, activities and so much more. "Show your staff your appreciation and host your holiday party at a unique venue," suggested Rose Diliello, catering sales manager at Atlantis Banquets & Events. Here are five steps you should take when organizing the perfect celebration for your work place.
Step 1: Set a Date
The holiday season starts earlier each year, which is why you want to secure a party date ASAP to give all the staff a head-up on what day to save on their calendars.
You will not find a perfect time, no matter how hard you try. People may have more time on the weekends, but they also have family and friend obligations. The middle and end of the last month of the year often becomes filled with celebratory activities, holiday concerts and shows, along with a flurry of Friendsgivings, gift exchanges and other events — which is why your best bet is to organize something early so people can lock in that date.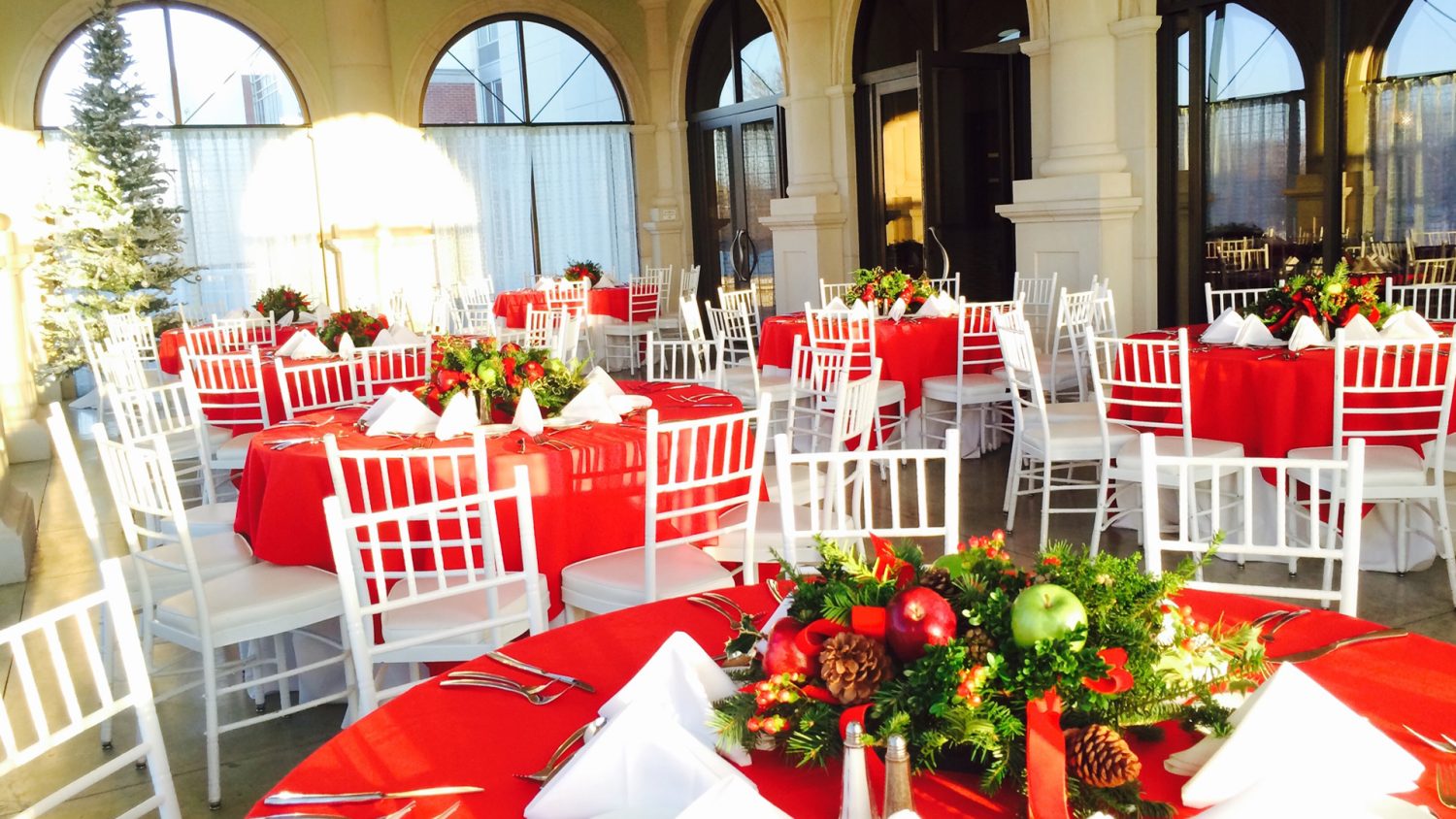 Step 2: Create a Budget
Setting your budget is a necessary first step as well. Before you plan, you need to know the parameters of what you can afford and what kind of event you want to host. Will it be a sit-down dinner or appetizers only? Do you want to serve alcohol and provide transportation? What about entertainment or favors? Atlantis Banquets & Events offers both intimate and large space available for small or large holiday parties (50-250 people) at all price points. Plus, the venue will be decorated for the holiday season.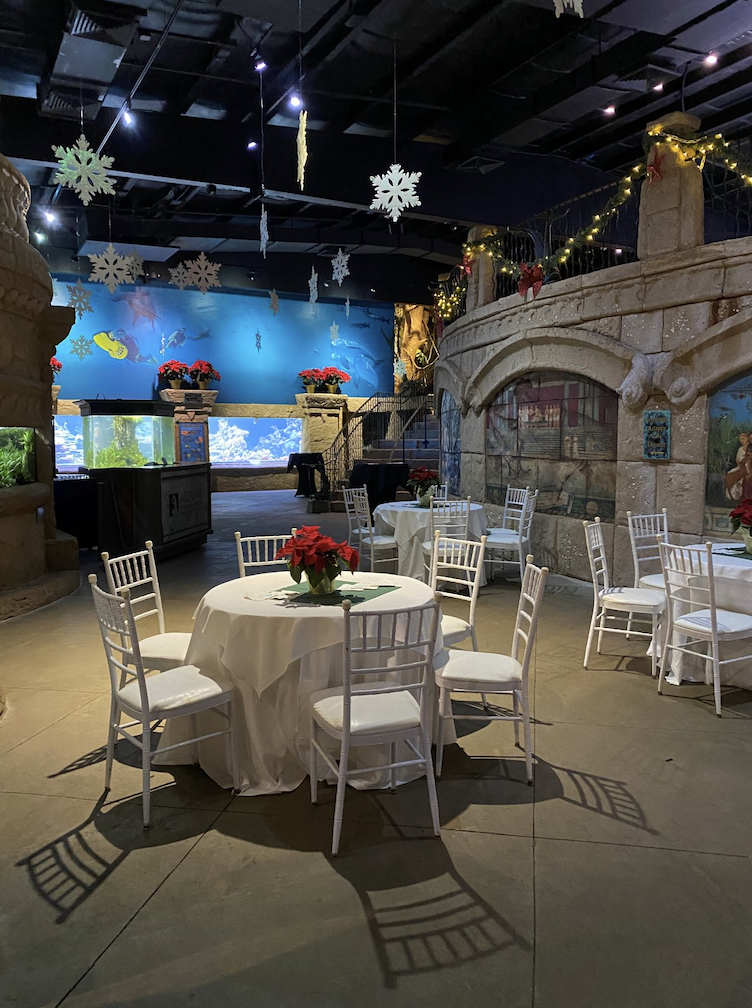 Step 3: Determine Your Party Theme/Type
What type of party does your staff like best? Would they prefer a group activity, a formal gathering or a quick after-work function? Whatever type you choose, you want to ensure that employees will feel engaged and appreciated at the event. Activities are great team-building exercises, but you'll need to choose something that everyone can enjoy (or offer alternatives). Galas afford a wonderful opportunity for networking and employee recognition — and have high attendance rates. After-hours events are easy-to-plan and perfect for informal gift exchanges and celebrations, but can conflict with regular schedules.
Tired of the same old scene? Bring your next holiday to the Long Island Aquarium. Animal lovers can arrange to have an African penguin or sea lions pose with your employees. You can even have an "Under the Sea" themed holiday party, featuring a 120,000-gallon shark tank for your entertainment.
You can either host an elegant sit-down dinner or casual reception style with either scenic water-view of the Peconic River or inside the Long Island Aquarium with a backdrop of coral reefs and sharks. "The Long Island Aquarium is an unconventional venue designed to impress your guests form the moment they arrive," said Diliello. "Finish off the evening and take the elevator home by staying at the Hyatt Place Long Island East End or the Preston Hotel."
Learn more about Long Island Aquarium's unique experiences to bring something unusual to an already festive day.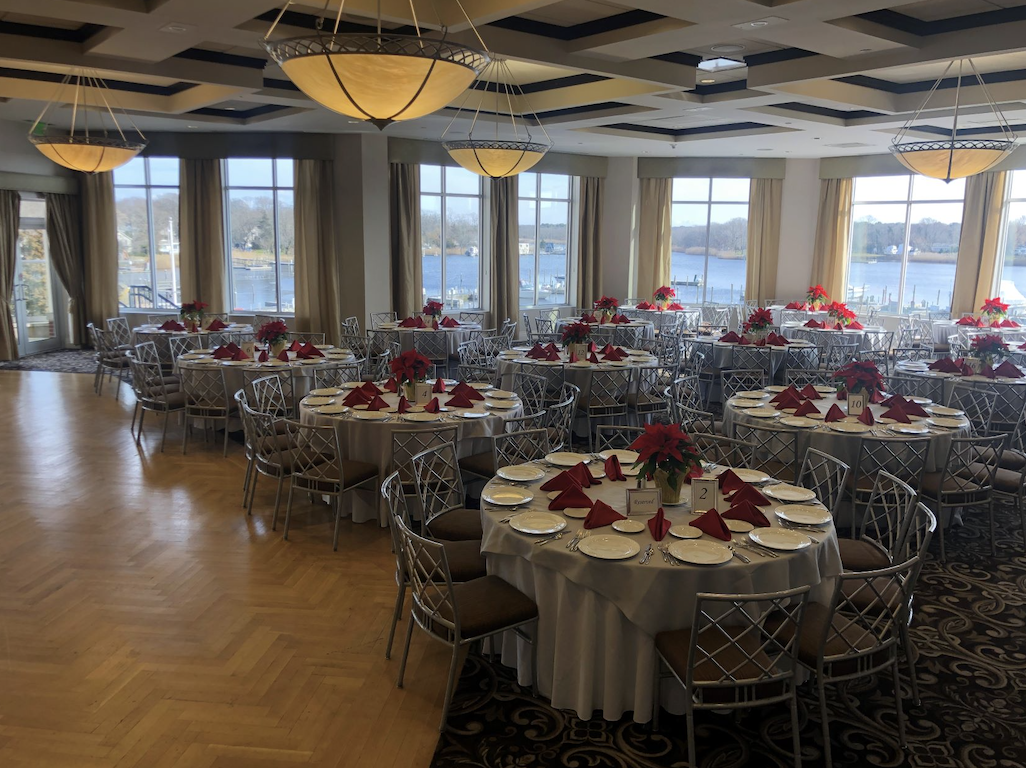 Step 4: Select a Venue
What venue you select depends on all kinds of factors: budget, number of guests (and possibly plus ones), entertainment and much more. Make sure you have enough space for your plans. For instance, if you intend on boogieing down, you'll require space for a dance floor.
Atlantis Banquets & Events offers unique settings for all corporate events and parties. You can hold your gathering at the Long Island Aquarium or in the Sea Star Ballroom, which features peaceful waterfront views, or our other event spaces.
Whatever your needs, there are plenty of options, and guests can also opt for overnight accommodations so they can merely take the elevator to the Hyatt Place Long Island East End or The Preston House & Hotel to rest after all the that partying.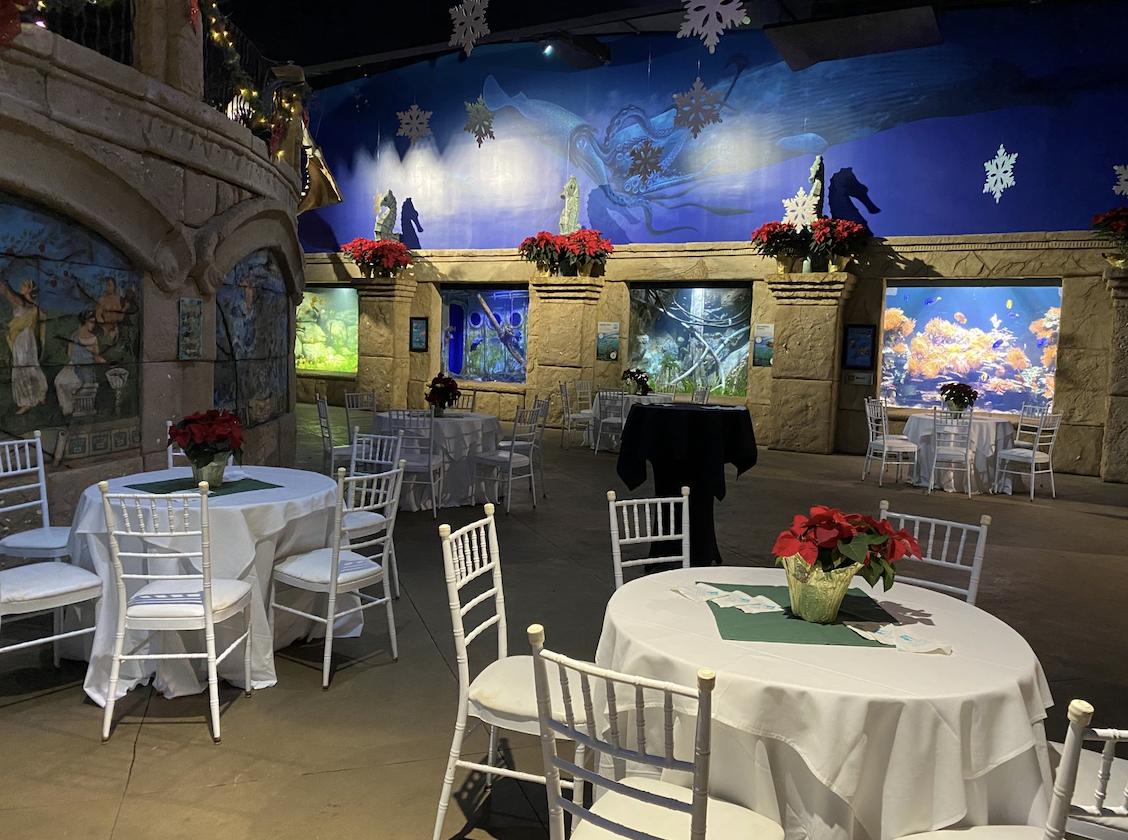 Step 5: Choose a Festive Menu
Food is often the most-talked about part of an affair. Even if you are just doing appetizers, you want to impress — and since it's holiday time you want to choose cuisine that feels festive. You'll also want to decide whether you want a sit-down dinner or buffet affair, or a more informal cocktail party.
Now that all the decisions are made the only thing left on your to-do list is to enjoy your party! Happy holidays!
To schedule an appointment with one of our Sales Professionals, please click HERE.