Start Your New Life Together as the Leaves Change
The harvest season provides a colorful tapestry for your wedding and some of the most delicious foods of the year.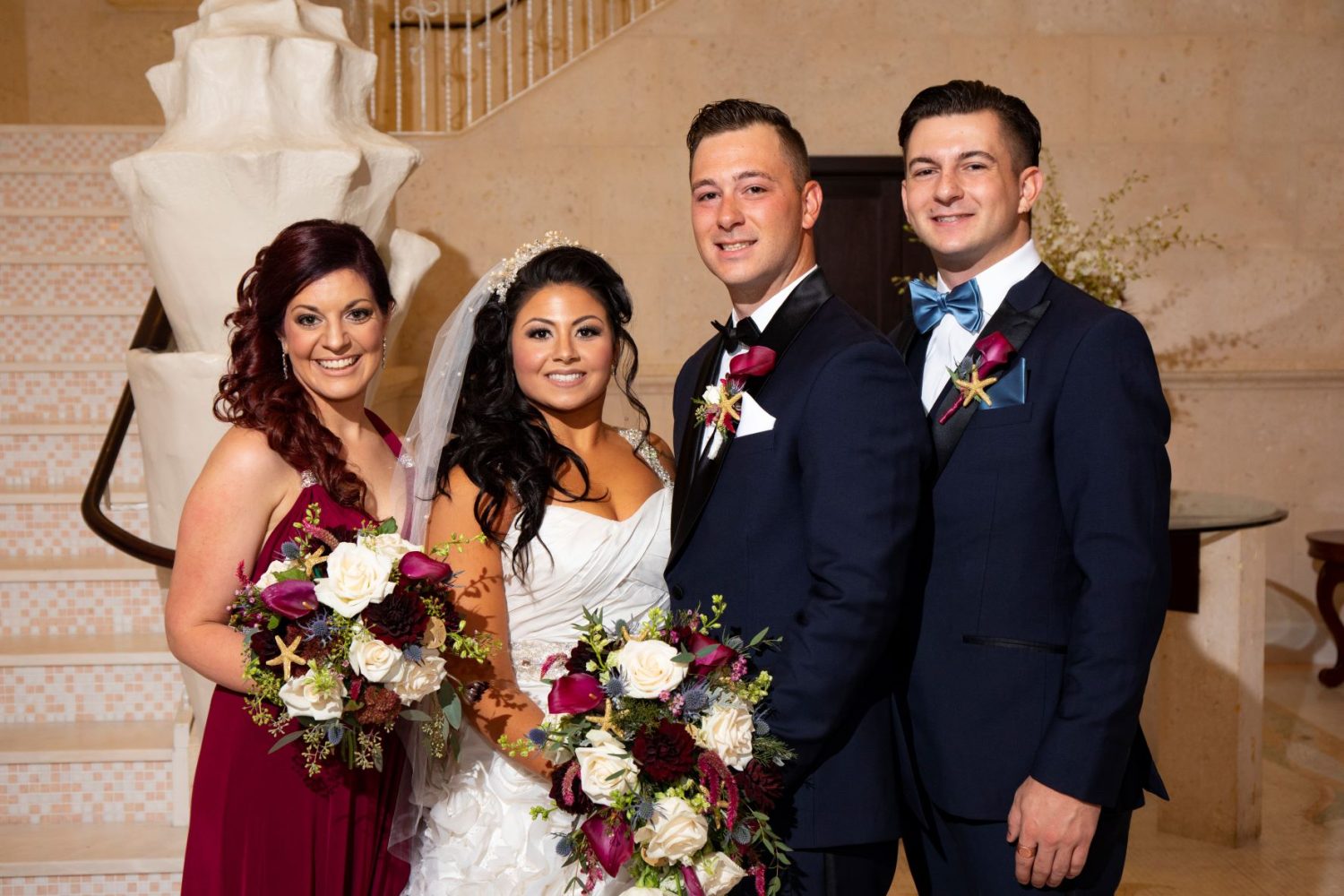 Imagine having a wedding during September, October or November as the temperature cools: your bridesmaids clad in jewel-toned or velvet dresses; bright-colored foliage nestled into centerpieces, bouquets and throughout the décor; apple, pecan and pumpkin pies sweetening the dessert table.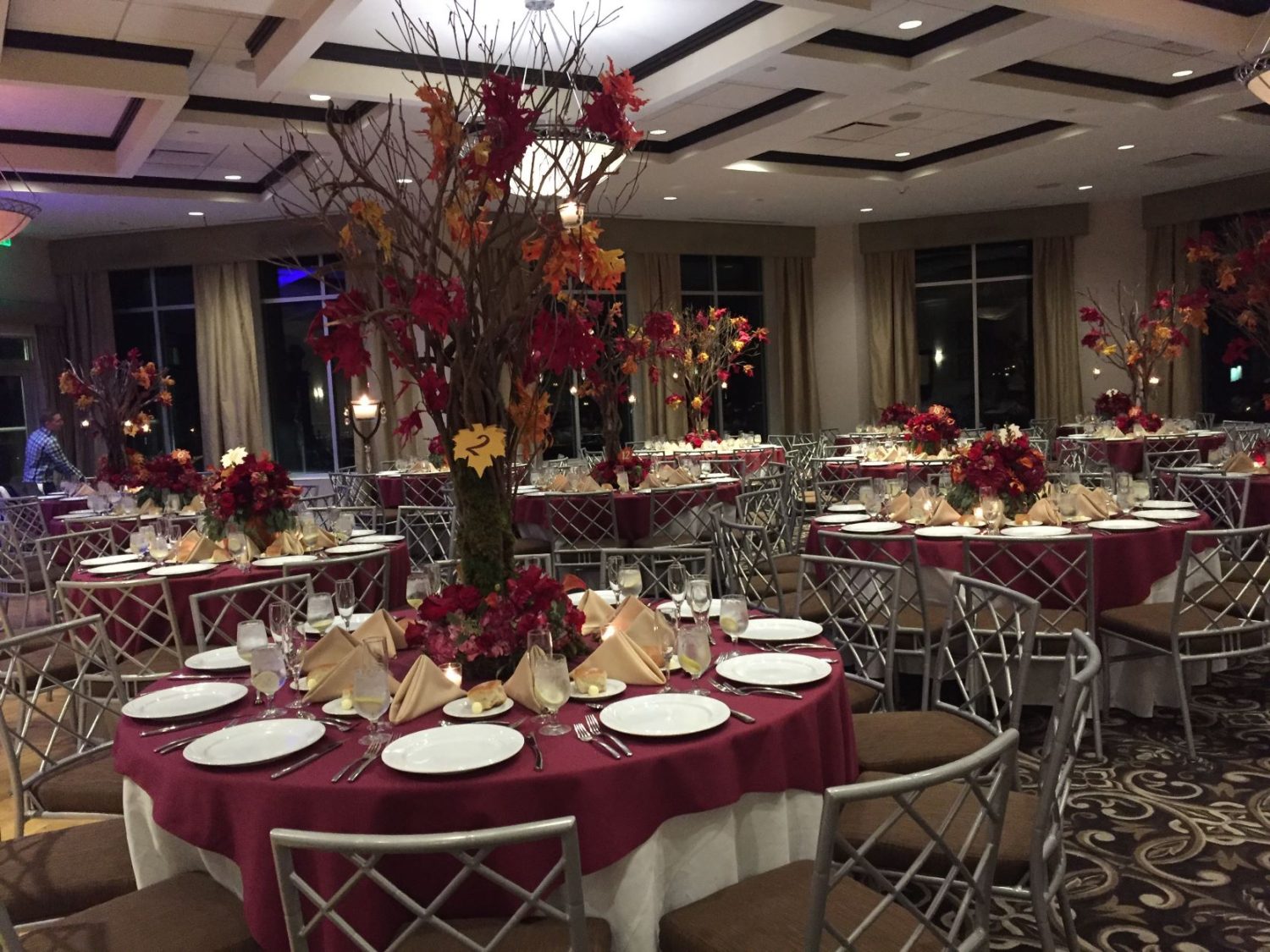 The autumn brings so many possibilities to create a distinctive celebration, whether you want something formal, casual or even rustic. In fact, according to The Knot's "The Real Wedding Study," October is a coveted month. The analysis anticipates 17% of all weddings to happen in 2022 during these 31 days, with Oct. 1 and 8 as the top dates — and why not? Harvest season embraces a special beauty edged with the promise of romance, and the warmth of upcoming family celebrations.
The Harvest Table at Atlantis Banquets & Events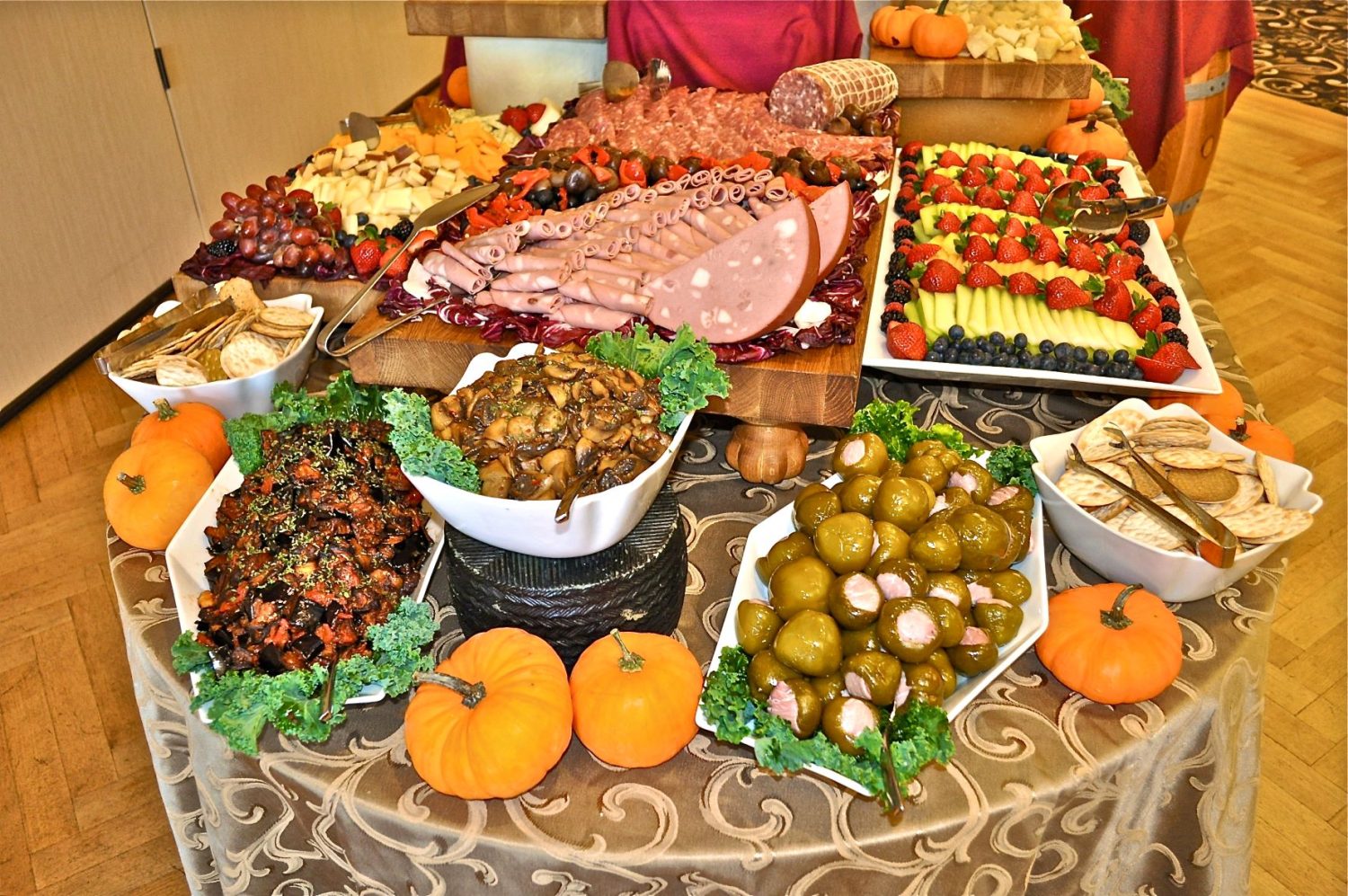 Autumn foods burst with freshness, robust flavors and display vibrant colors. During harvest time we look for comfort foods and seasonal items, such as cranberries, butternut squash, sweet potatoes, apples and pumpkin.
Atlantis Banquets & Events can supply any wedding food experience you wish, from farm-to-table options, to local seafood to vegetarian, gluten-free or kosher-style selections. Couples can personalize their menu and choose from butler-passed hors d'oeuvres, a cocktail party, buffet or seated dinner receptions. "Food is such an extension of someone's personality, which is why we offer so many options and fun selections like taco stations and mashed potato martini bars," said Chef Sean Fountaine.
Celebrate Fall's Beauty at Your Wedding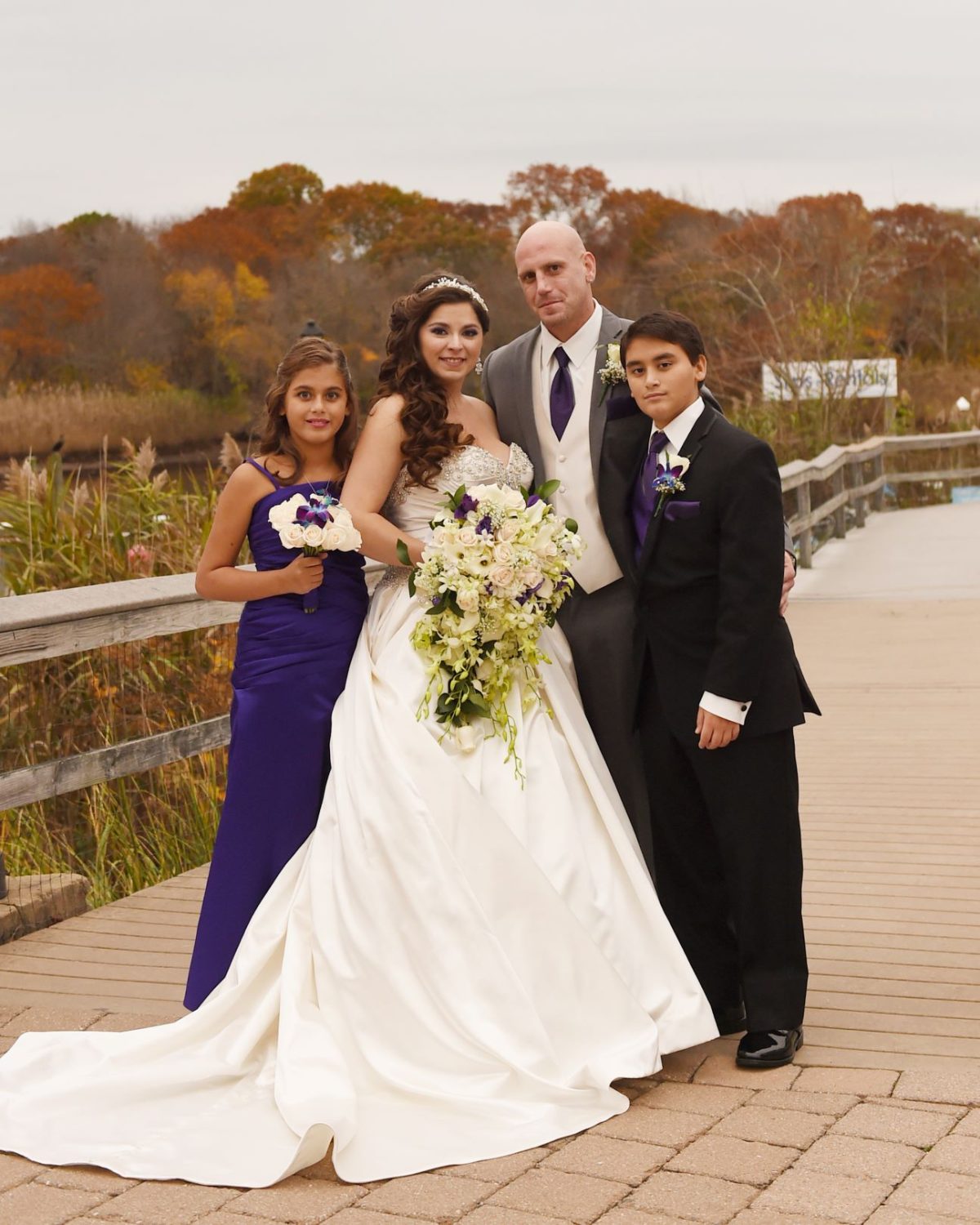 The changing leaves create a beautiful backdrop for your nuptials, wedding photos and celebration. Autumn is warm enough that couples can still use outdoor event spaces — and if cold weather nips at your special day, Atlantis Banquets and Events can supply outdoor space heaters. Some of our venues include the Boardwalk, which sits along the Peconic River, the 1800-square-foot Riverside Pavilion (that also supplies a lovely view of the river) to the Seaside Grill, another venue with a water view.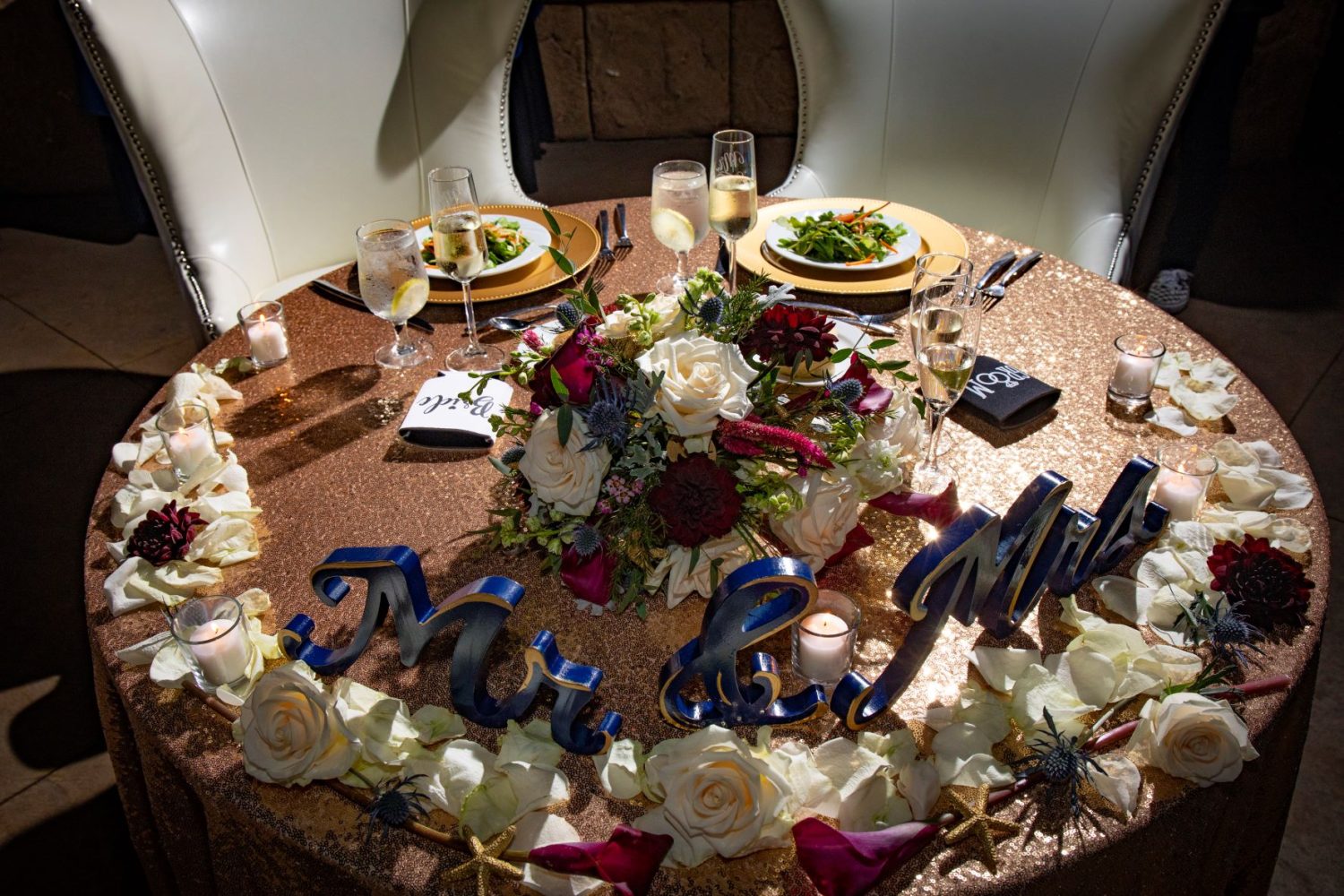 Atlantis Banquets & Events also has several indoor venues (Sea Star Ballroom, Preston House or the Long Island Aquarium) for the ceremony, party, or to host other events such as the rehearsal dinner or post-wedding brunch. Unlike some facilities, Atlantis Banquets & Events only hosts one wedding at a time. All wedding packages include a planner and a private, luxury bridal suite, filled with snacks for the bride and groom. Plus, couples can opt into unique experiences like saying your wedding vows in a shark tank to taking selfies with Sea Lions or African penguins. There is a wedding package for every budget and need.
To schedule an appointment with one of our Sales Professionals, please click HERE.