A destination wedding merges celebration with a vacation, and Atlantis Banquets & Events can help you with all the details.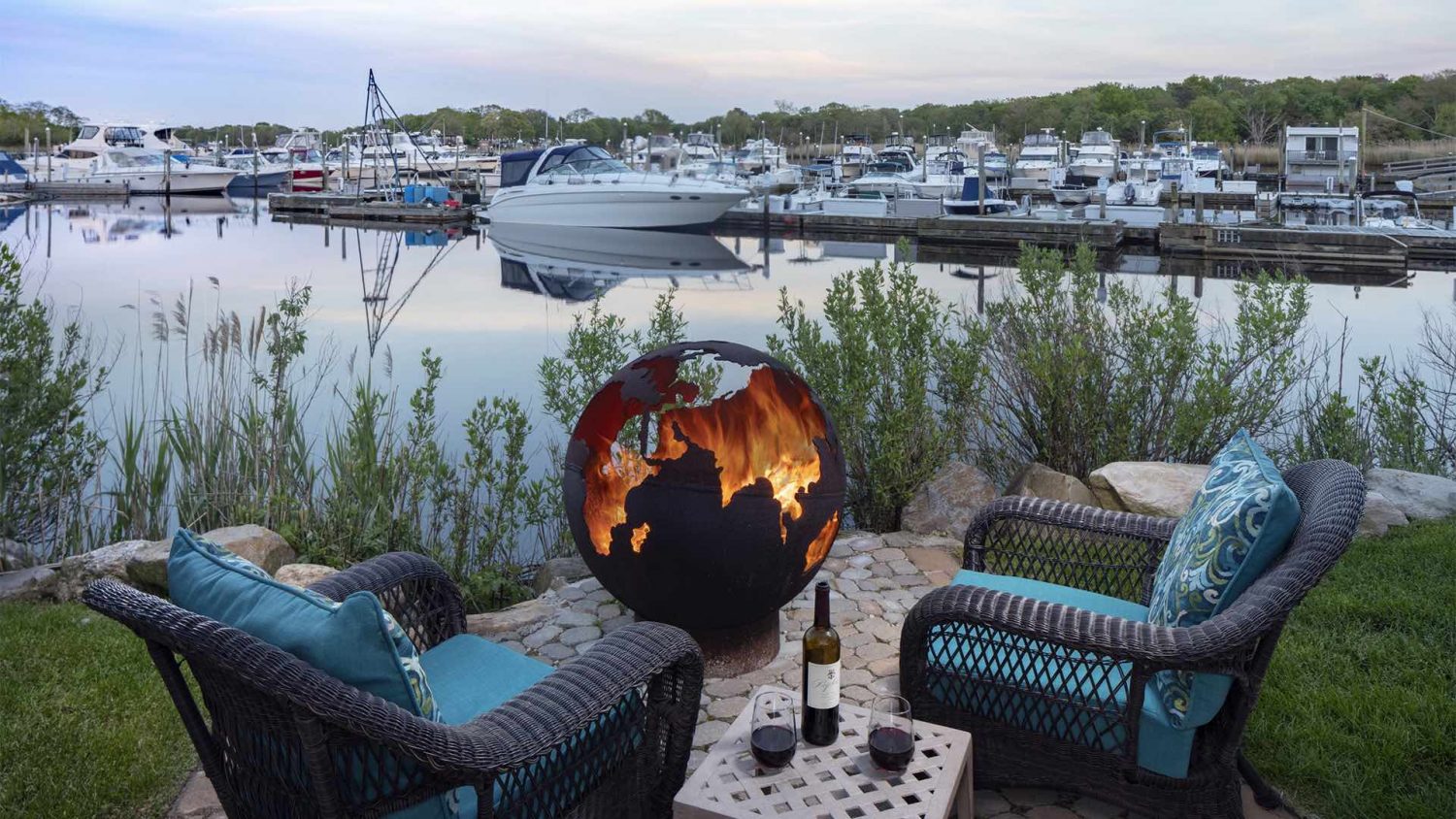 Of the 2.4 million weddings in the United States, 25% take place at a destination, according to Condor Ferries. This wedding type has lots of advantages: it offers a unique experience; the guest list is smaller optimizing contact time with each loved one; it typically is less expensive; and most location sites include a wedding planner as part of the package. This individual vets all the locals you need to hire — making planning from afar easy.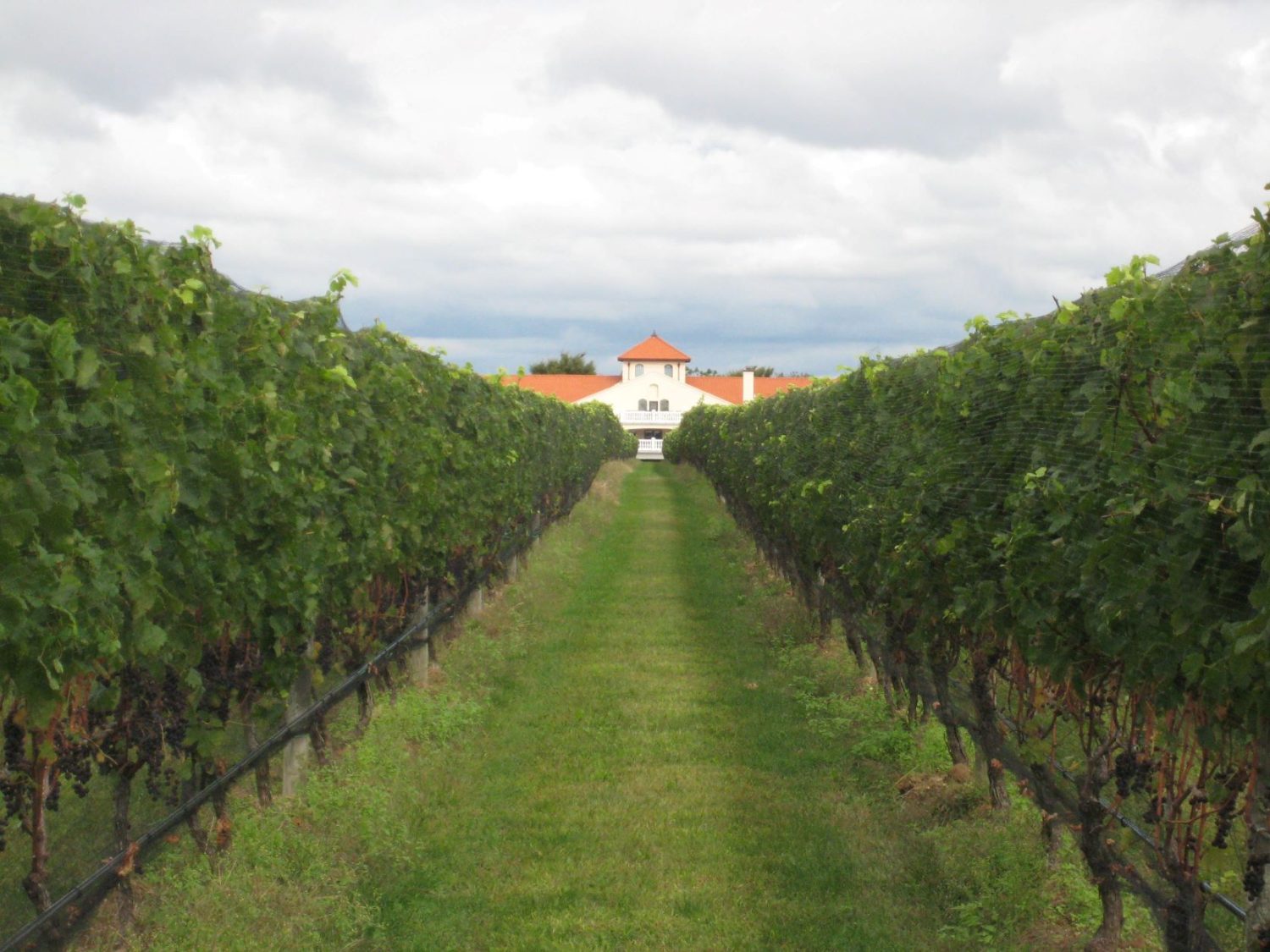 Not everyone travels to exotic places, either. In fact, about 70% of all destination weddings happen in the United States, reported Marriott. A Long Island destination wedding allows access to all kinds of experiences — after all, this fish-shaped peninsula provides a gateway to L.I. Wine Country on the North Fork, the famed Hamptons and Montauk on the South Fork.
In the midst of all this sightseeing potential is Atlantis Banquets and Events, which offers everything you might need for a spectacular event, including several wedding venues and two hotels with restaurants and bars (the Hyatt Place Long Island/East End and The Preston House & Hotel) for your guests … or yourself: the waterfront suite, for instance, features a wraparound veranda with panoramic views, a living/dining room and a king-sized bed. It's a perfect space for the bride and groom to relax before or after their special day. "Our campus is perfect for a destination wedding with the ability of hosting pre- and post-events as well as on-premise hotel rooms for overnight accommodations," said Tony Cotignola, director of sales.
The location offers some nearby fun of its own: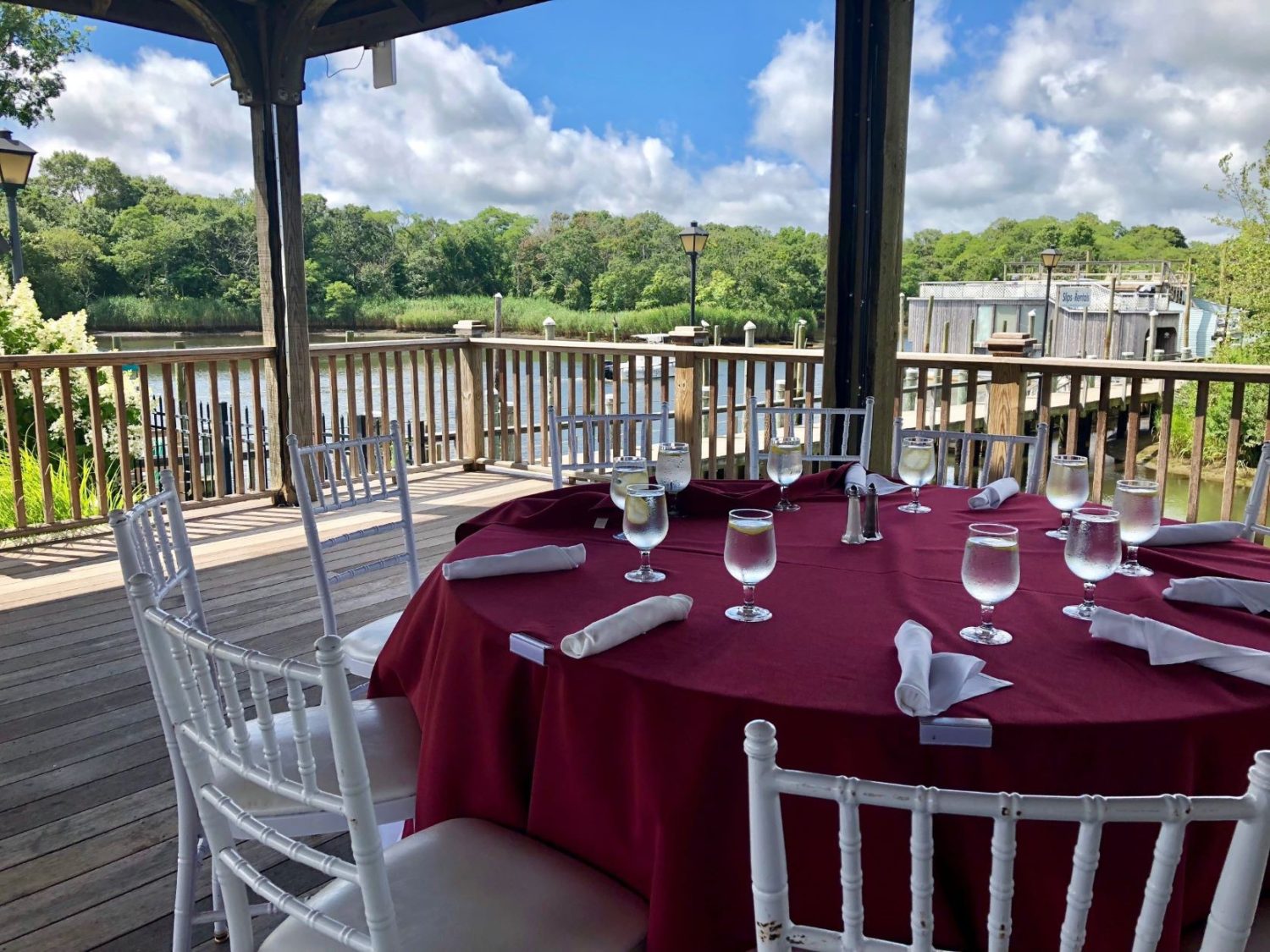 For your wedding celebrations, you can select from several event spaces, from the Boardwalk along the Peconic River (perfect for photos) to the 1800-square-foot Riverside Pavilion that allows you to host your ceremony or cocktail hour steps away from the river to the laid-back Seaside Grill on the water. Atlantis Banquets & Events also has several indoor venues (Sea Star Ballroom, Preston House — even the Long Island Aquarium) that you can use for the main event or to host other festivities such as the rehearsal dinner, welcome party or post-wedding brunch.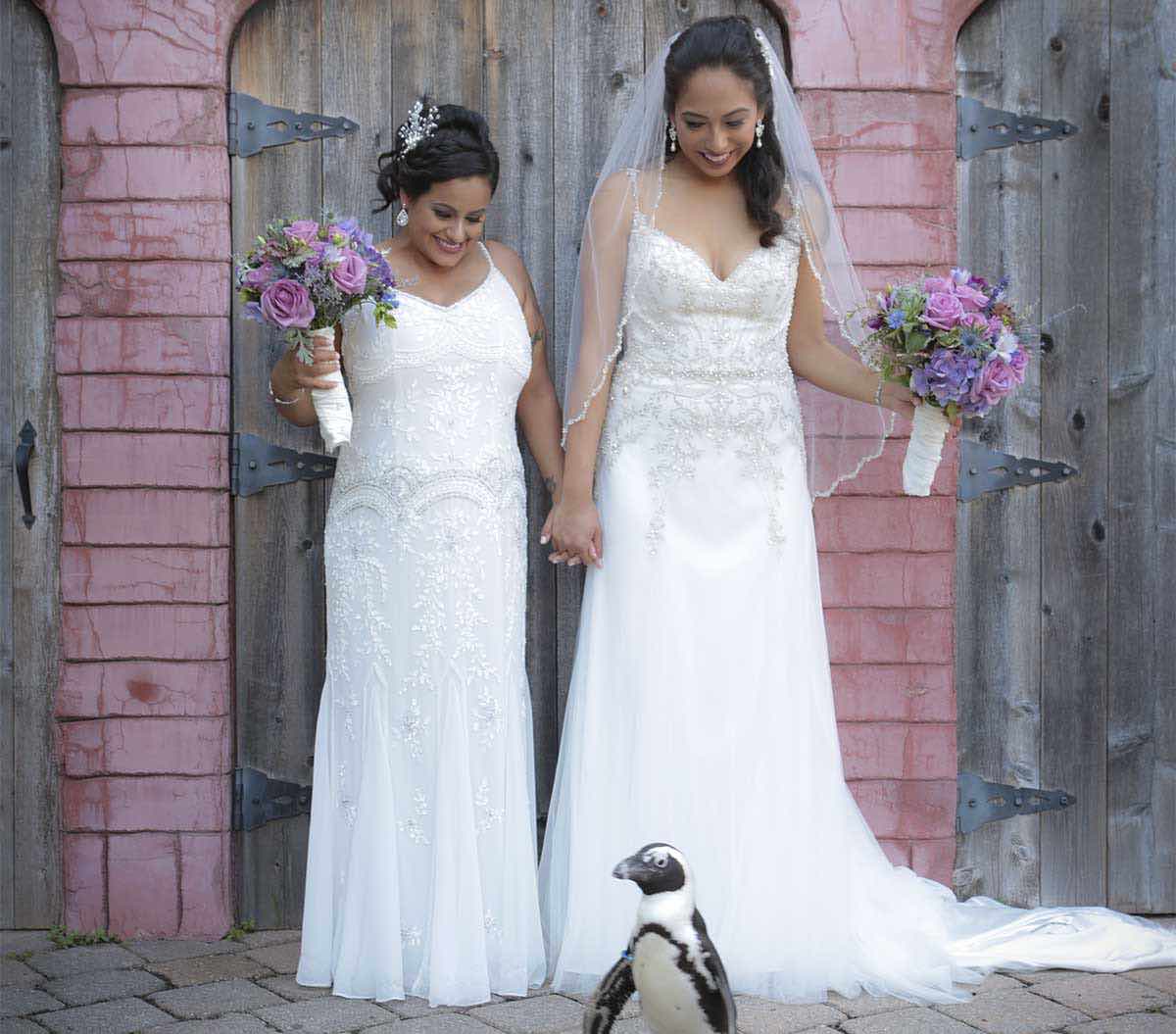 Unlike some destinations, Atlantis Banquets & Events only celebrates one wedding at a time —so the couple never shares their day. All weddings include a planner and a private, luxury bridal suite, filled with drinks and food. Whether you want a unique experience — from saying "I Do" in a shark tank to posing with Sea Lions or African penguins on your wedding day — or are looking for a special food experience like sustainable seafood, Atlantis Banquets & Events offers a wedding package for every budget and desire.
Some nine million people travel to Long Island to enjoy its top-notch entertainment, sun-kissed beaches, historic homes, museums and miles of boardwalk … maybe it's the perfect place for your destination wedding, too.
To schedule an appointment with one of our Sales Professionals, please click HERE.