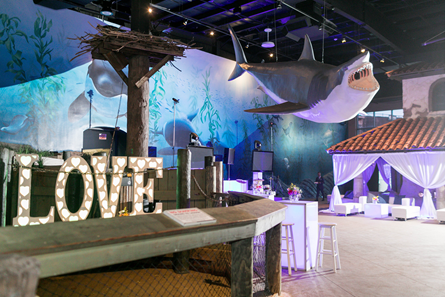 Everyone wants a happy celebration at their wedding, but finding the right facility and selecting the best vendors for that special time can seem, well, challenging. In fact, in a Zola survey, 96% of couples admitted that planning for their big day, stressed them out.
Don't fret, though, there are ways to check everything off your to-do list without causing too much despair. Wedding showcases provide an excellent way of discovering the latest wedding trends while offering opportunities to book the vendors you need — all in one spot!
To optimize your time at a wedding showcase, keep three things in mind:
Organization—Come to the event with a list of what you want to accomplish so you can maximize your time. Try to have a set place to keep any flyers, business cards, etc. that you pick up. For example, you can go old school and designate a special folder or an envelope to store materials in or just take a photo of it and upload it into your wedding file.
Know Your Priorities—Discuss beforehand with your partner what is important to you in terms of your wedding venue, photographer, flowers, music, food, etc. If you have an idea of what you want going in you have a better chance of finding it.
Come With Questions—Once you know what is important to you as a couple, it is easy to come up with initial questions to ask vendors to ensure that they can create what you envision.
Here are some event highlights for the Thursday, Feb. 24 Wedding Showcase from 6:30 to 8:30pm:
Explore the Ballroom and Tour the Hotels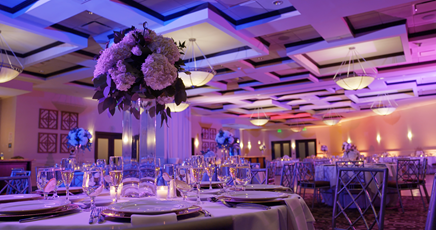 If you're looking for a waterfront venue, the Wedding Showcase at Atlantis Banquets & Events allows you to explore their 11 ceremony and reception locations, including the Sea Star Ballroom, over-looking the Treasure Cove Resort Marina and the Coliseum Room within the Long Island Aquarium featuring their most colorful and captivating habitats. You'll tour the Hyatt Place Long Island/East End, The Preston House & Hotel and the Waterfront Suite to learn about all the possibilities, including overnight accommodations for the bride and groom, and their guests. Whether you envision your wedding within the Long Island Aquarium, outdoors at the Riverside Pavilion or within the Sea Star Ballroom Foyer, there are plenty of options to see.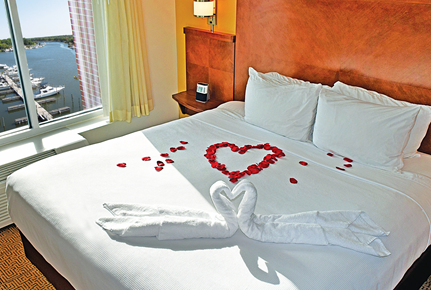 Atlantis Banquets & Events also offer several wedding packages and possibilities for unique experiences. Besides its beautiful setting on the banks of the Peconic River — which make for lovely photos — you can also opt for special celebratory pics with marine life. "Hosting your wedding in our Aquarium offers unique enhancements. "Why not elevate your special day with one of our new enhancements," said Caryn DeVivo, Conference & Event Service Manager. "When you come to our showcase, be sure to ask us about all that's new in 2022!"
Sample Gourmet Food
While Atlantis Banquets & Events doesn't offer individual couple tastings, brides and grooms to-be can try appetizers and menu items at the showcase. It's a good to time for sampling, too, with a menu that features updated items for 2022 (including gluten free and vegan options). Couples can imagine what their reception might be like as they wander through several themed food stations, including German, Broiled Seafood, a Bacon Bar, Hot Chocolate (with liquor), and a London Broil Carving Station. You'll also enjoy passed desserts.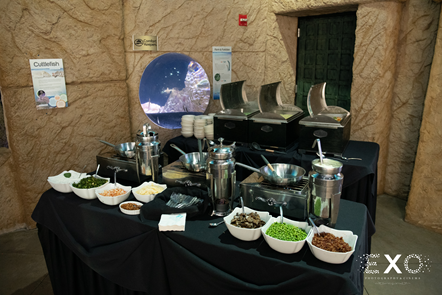 Meet Wedding Vendors
Weddings have many moving parts and a showcase makes it easier to find the type of professionals a couple requires for a proper celebration. At the Atlantis Banquets & Events you'll meet wedding vendors who can address questions you have about music, photography and flowers, including Absolute Entertainment, Dalsimer Spitz and Peck, Malkmes Florist and Greenhouses and Marco Studio.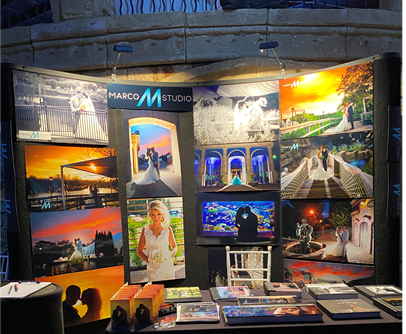 RSVP for Feb. 24 or Other Showcase Dates
Atlantis Banquets & Events will have additional Wedding Showcases on August 4 and November 16. Couples can also visit the LI Bridal Expo Super Show on March 13 at the Sea Star Ballroom. Reservations are required for the Feb. 24 Wedding Showcase. Price is $20 per person at time of reservation; $25 per person at the door. Call 631-574-8008, ext. 125. Text "SHARK WEDDING" to 313131 for a special offer.
Come look at one of the best Long Island wedding venues as you enjoy tasty cuisine. Not only will you and your beloved have fun — you might just finalize the remainder of your wedding details.